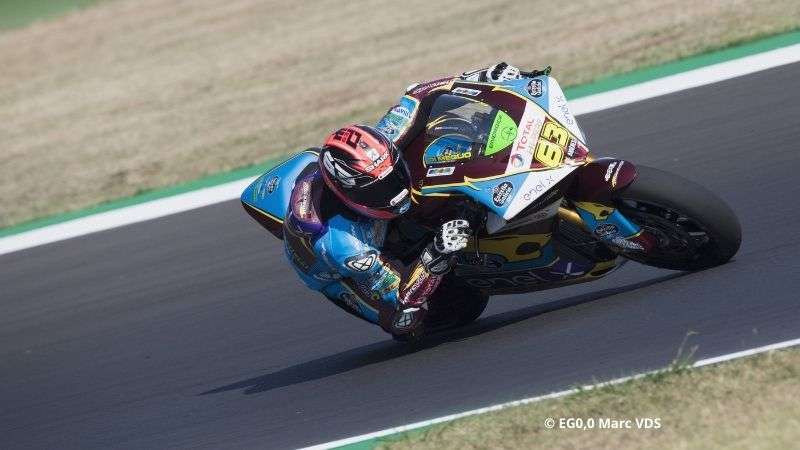 Mike Di Meglio gets its best result in MotoE World Cup 2020 in the first race at the Misano track. The French rider arrives at the finish less than a second from the winner of the race in an exciting battle with six riders fighting for the top places.
Di Meglio gambled with a set-up change before the race in an attempt to remedy the lack of speed on the straights. The change of set-up worked very well, as the Frenchman gained three positions in the first two laps and recovered up to the sixth position, one second behind the leading group. At that point, Di Meglio made his fastest lap (1: 43.423), rejoining the leading group and fighting with Dominique Aegerter e Jordi Torres. Unfortunately, the low grip of the rear tyre in the last two laps compromised his chances of getting on the podium.
The ten points gained by the recent winner of the 24h of Le Mans and eighth place in standings with 25 points, 32 behind the leader Aegerter.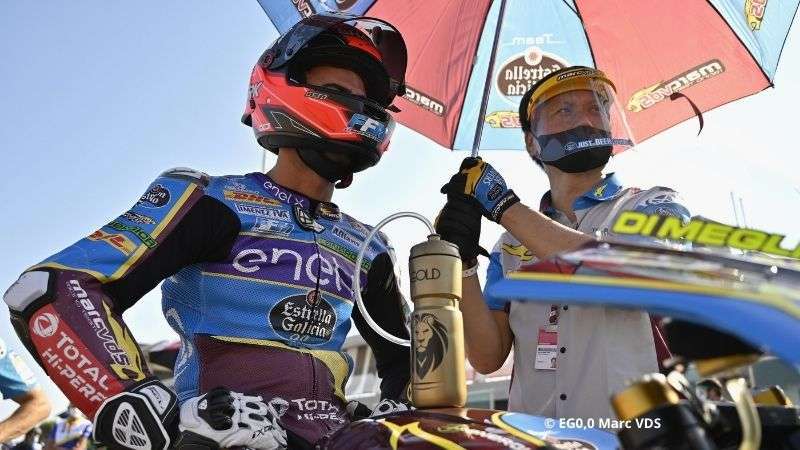 Mike Di Meglio
"We tried a different setting for the race because we were losing too much on the straight. It was a lottery because I didn't know the bike. We did well because I felt good. On the first lap I tried to push. It was not perfect but I gained some places. In the first corner of lap two I was in traffic with some riders, who I was trying to pass. I saw 1':43,8 on my board and I knew that the bike was much better than in the Epole. I lost a little gap to the first group but I pushed a lot to bring them back. I'm lucky because I was able to do it. But in doing so I destroyed my rear tyre. On the third lap I got to fourth place but as I had no rear tyre left I couldn't make my normal lines. We need to work for the next race. I feel like I have a good pace. We need to work for the Epole so I start on the first two rows. Like this I can manage my tyre and for sure I will be on the podium next time!"
Joan Olivé (Team Manager)
"It was a really good race for Mike today. We made some changes to the bike from Saturday to Sunday and it worked really well. Mike felt very comfortable and this is a clear step forward in today's race. This makes us very happy and confident for the next races. We are very close to the podium. Now we are enjoying it again!"