UniBo Minerva GN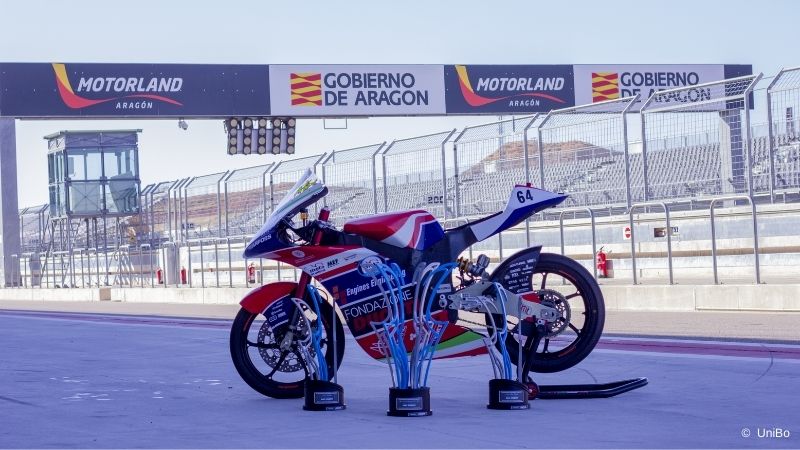 UniBo Motorsport is the racing team of the University of Bologna, born in 2009 from the passion for the automotive world of some engineering students of the CTM (Technical and Motors Club) association. Today the team has 150 students from different faculties of the Bologna university. Thanks to the multidisciplinary background and the different skills, the team has a company-type organization that is capable of optimizing both the people and the economic resources available. In addition to a strong link with the University of Bologna and its main partner, the Ducati Foundation, UniBo Motorsport has important collaborations with several companies in the Bologna area, including Marposs, Engine Engineering, People Design. In addition, for automotive projects, other important partners are Lamborghini, Cima and GD.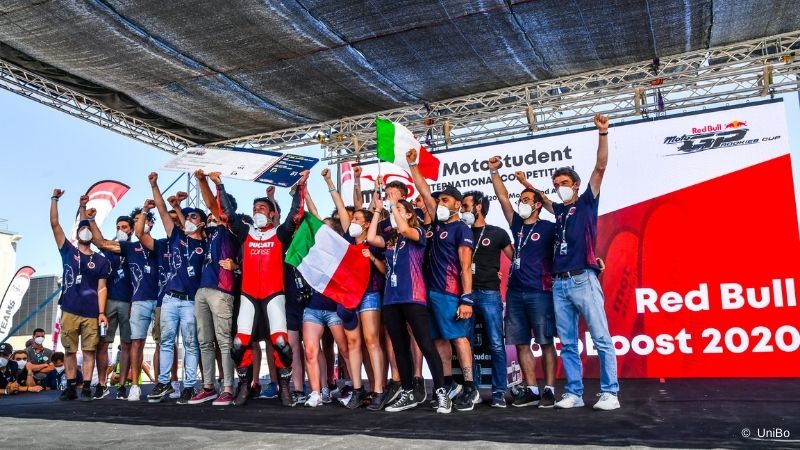 Since 2010 the team has taken part in the Formula Student, a competition between universities around the world to make a racing vehicle. In 2018, the Bologna university's racing team also made its debut in the MotoStudent: a competition promoted by the Moto Engineering Foundation and Technopark Motorland in which teams of university students from all over the world compete. On his debut with theAlpha Leonis, the Bologna team obtained the third place overall and the first among the rookie teams.
The bike for the 2021 edition of the MotoStudent was the Minerva GN, with which the team from the University of Bologna and its rider Alessandro Berardi won first place overall, winning the MotoStudent in the electric category for the first time. In addition to the overall victory, the Minerva GN also won first place in the Design category.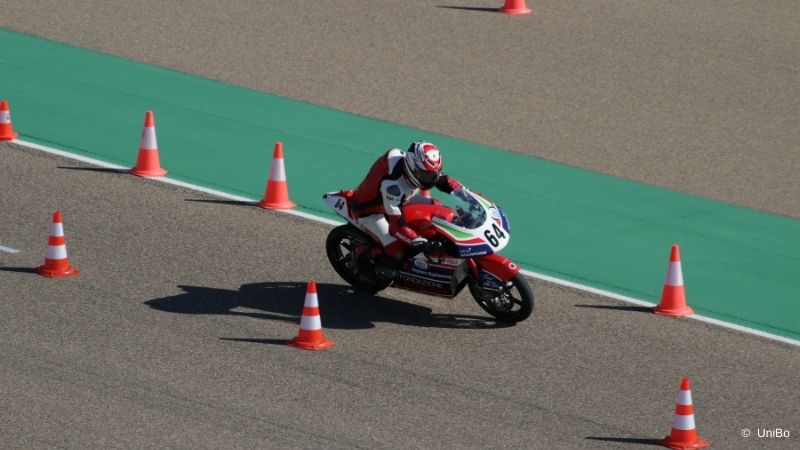 MINERVA GN - Performance and Specifications
Max speed: 200km/h
Power: 42kW
Torque (motor): 95Nm
Torque (at wheel): N/A
Weight: 128kg
Acceleration (0-100km/h): 4.1sec
Motor: permanent magnet synchronous motor (PMAC)
Motor weight: N/A
Battery: lithium ion type
Battery capacity: 6.5kWh
Battery voltage: 115V
Battery weight: N/A
Shift: No
Cooling: No
Chassis: carbon monocoque with aluminum inserts
Swingarm: in Aluminum made from solid
Final transmission: chain
Charging time: N/A