MotoE Performances
Data Partner: Openbank Aspar Team
On this page we have collected some data recorded by telemetry sensors during some events of the MotoE World Cup. These data are not normally disclosed by the teams; for this we thank Jorge Martinez's Openbank Aspar Team for collaborating with Epaddock and for providing us with the information necessary to create this section.
LE MANS
Bugatti Circuit - Le Mans (France)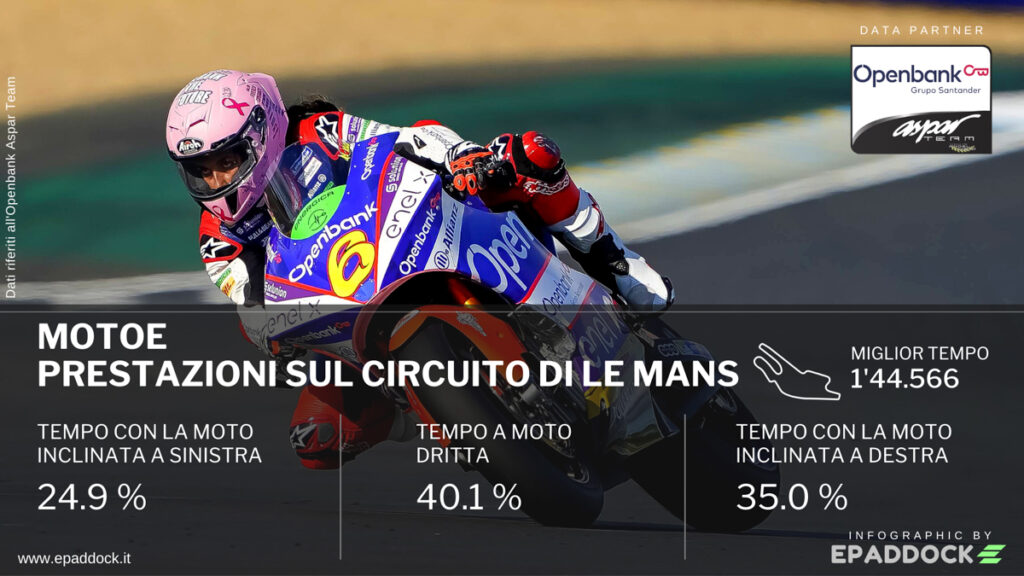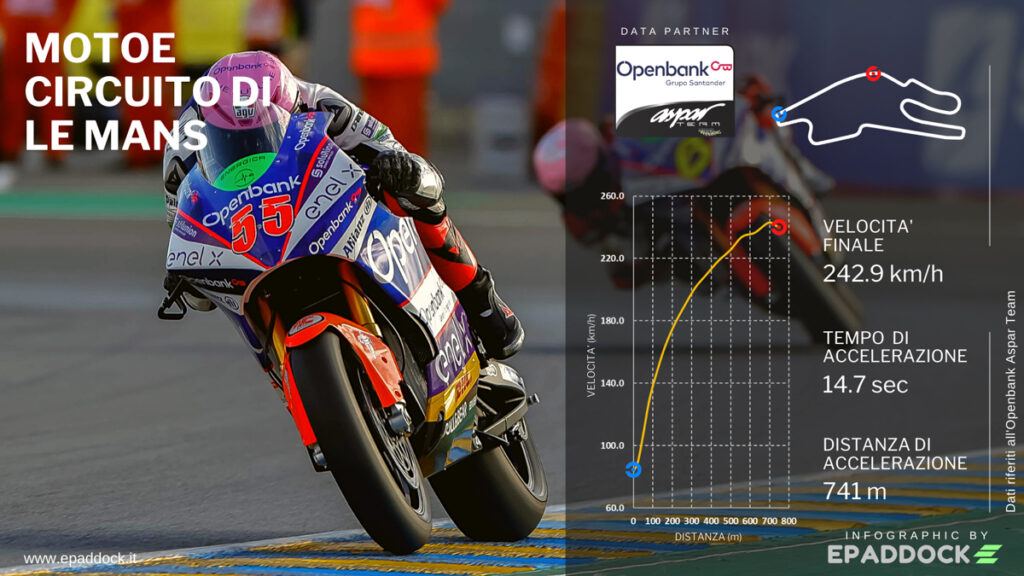 MISANO
Marco Simoncelli Circuit - Misano Adriatico (Italy)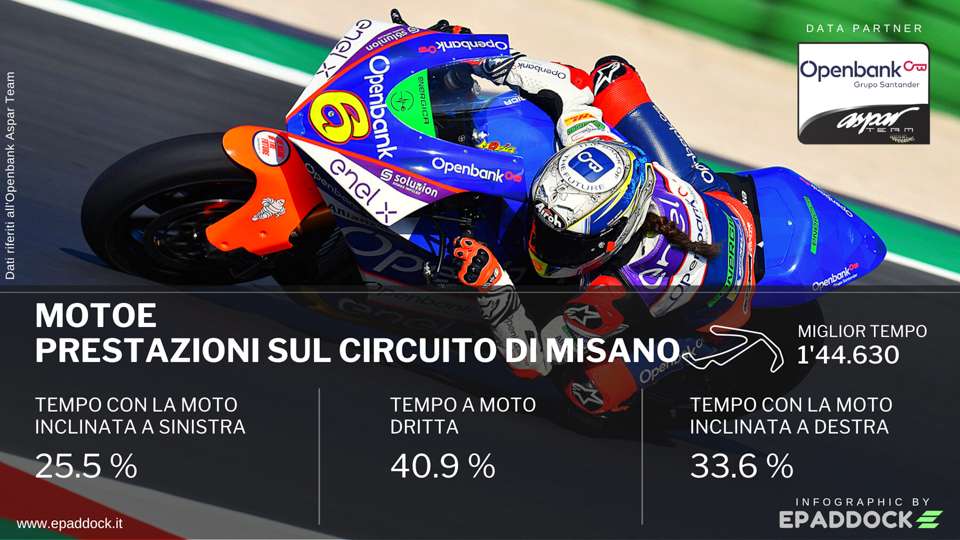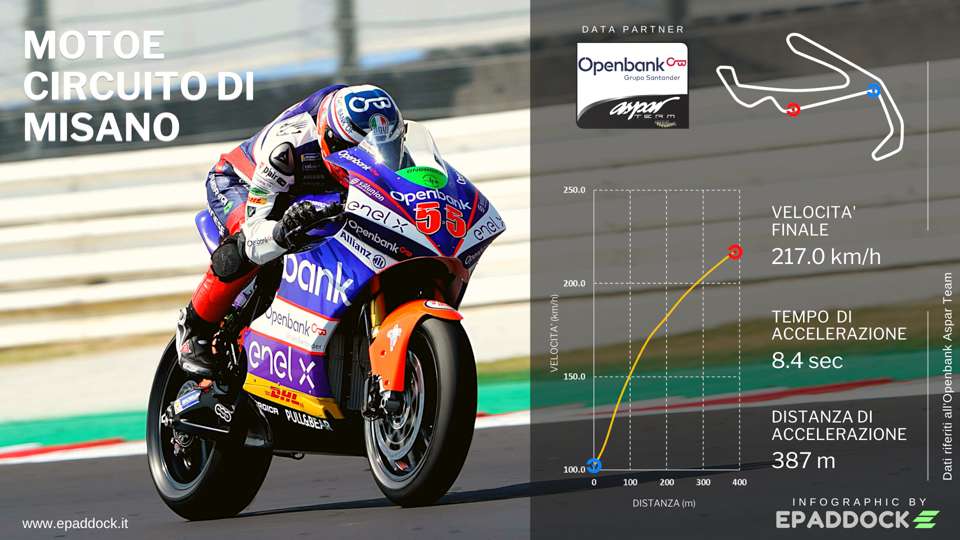 SHERRY
Circuit Angel Nieto - Jerez de la Frontera (Spain)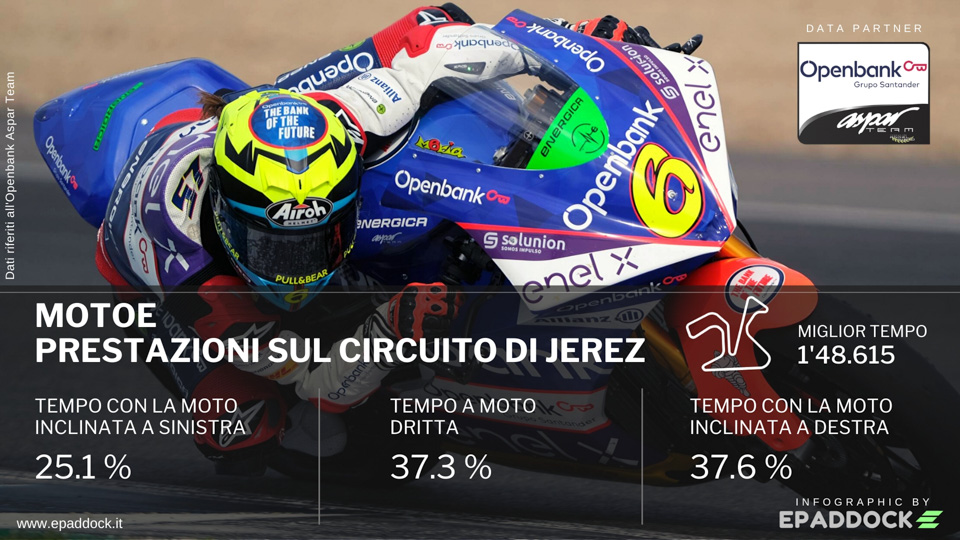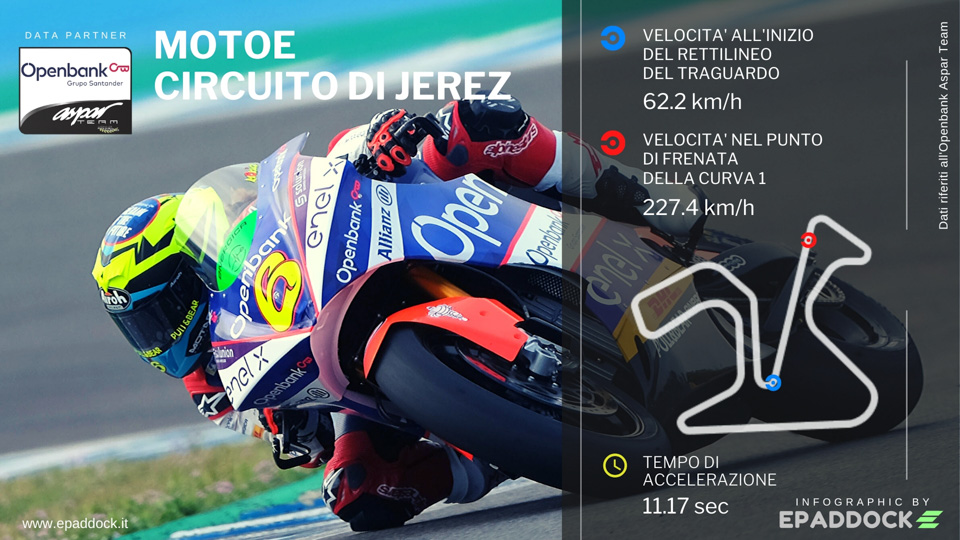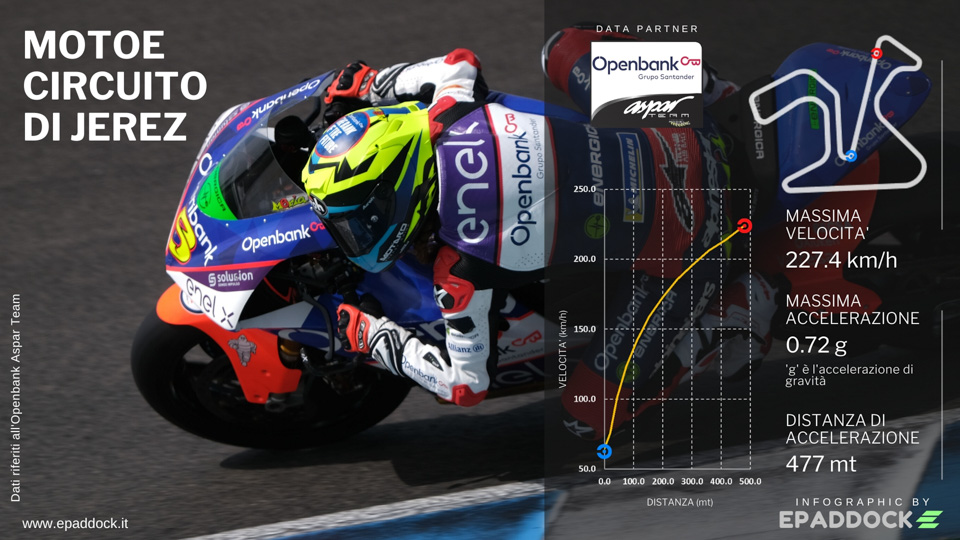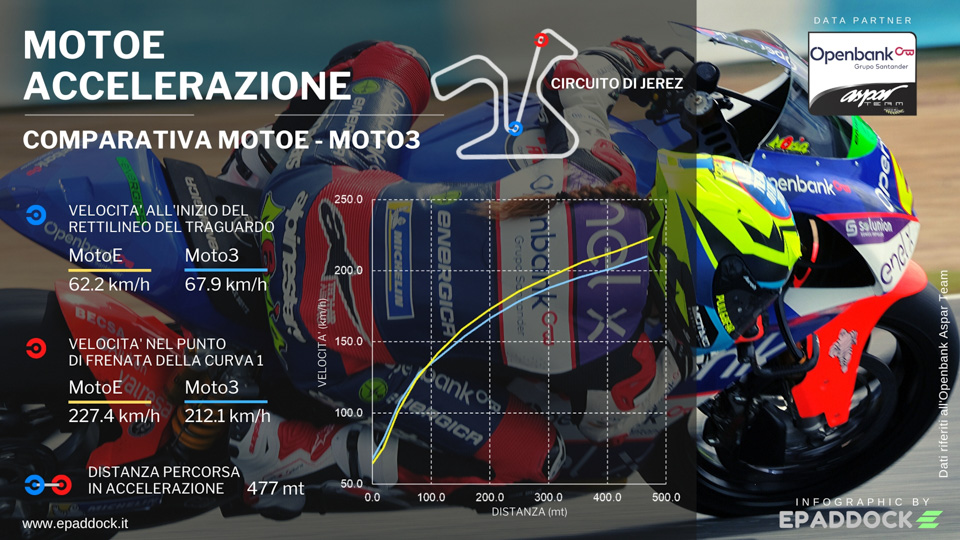 Thanks to the site www.tmcblog.com for the support for the Indonesian version.