Electric Superbike Twente Apex-GP
Electric Superbike Twente is a team of Dutch students from the city of Enschede. Each school year, a team of students designs and builds a completely new electric superbike and improve the techniques used previously with innovative ideas. The aim they claim is to show the world that electric mobility is not only sustainable, but also a lot of fun.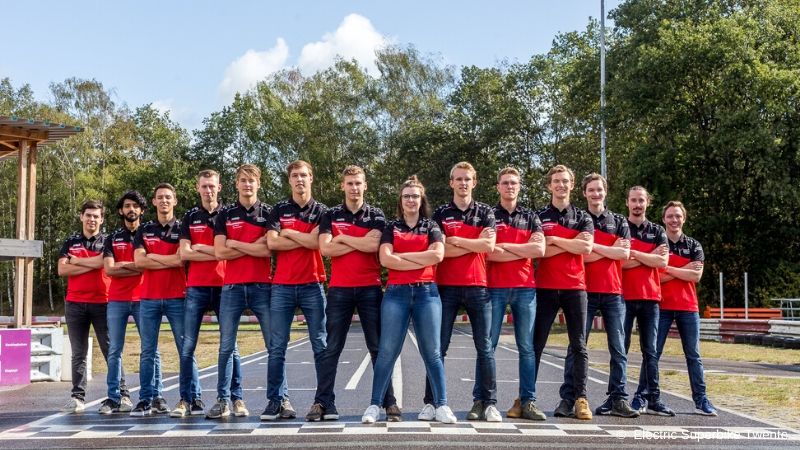 Currently the team consists of fourteen students, of which eleven full-time. The 2020 project built the third generation superbike, the Apex-GP which was unveiled to the public on May 15th. The second generation bike, the Eclipse-GP, was built by the previous team. The Apex-GP is characterized by a power of 120kW; this has led to a reduction in weight compared to the previous version. The Apex-GP has not yet been able to show its performance on the track, but will compete in the 2020 season.
APEX-GP
Performances
- Max speed: 250Km/h
- Power: 120kW
– Torque (Motor): 100Nm
- Torque (at wheel): 800Nm
- Weight :: 190kg
- Acceleration (0-100km/h): <3sec
- Charging time: N/A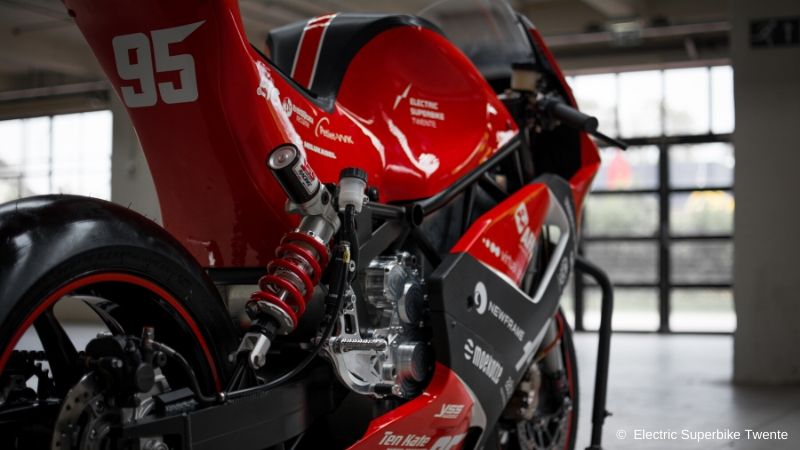 Specifications
- Motor: permanent magnet synchronous motor (PMAC)
- Battery: lithium ion (Li-Po)
- Battery capacity: 13.2kWh
- Battery voltage: 700V
- Battery weight: N/A
- Shift: No
- Cooling: water cooling for the motor and the inverter
- Chassis: trellis of CrMoB steel tubes
- Final transmission: chain