The suspensions of the Ducati MotoE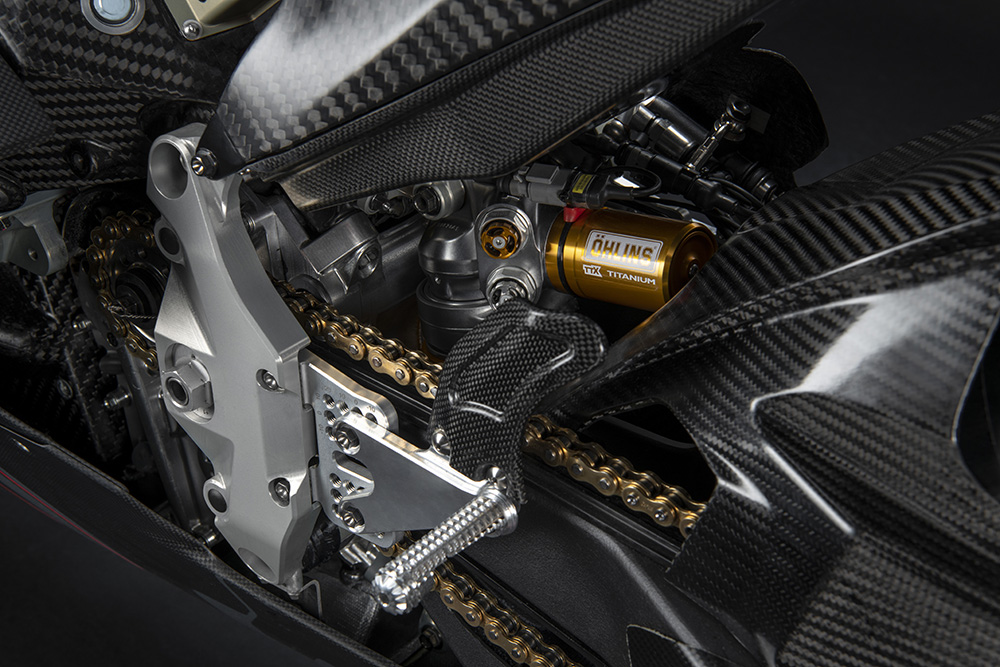 Öhlins suspensions of the Ducati MotoE – The suspension system of the Ducati prototype features a pressurized Öhlins NPX 25/30 upside-down front fork of 43 mm diameter, the same component used on the Superleggera V4. At the rear, there is a fully adjustable Öhlins TTX36 shock absorber. The steering damper is an adjustable Öhlins unit.
Öhlins provide the suspensions for the V21L of the MotoE World Championship through Andreani, the Öhlins representative in Italy. In addition, Andreani guarantees on-track assistance and support to the teams involved in the MotoGP electric class races through a dedicated unit that operates permanently in the paddock of the MotoE.

The front fork consists of two stems inside which the cartridges are inserted; one works in compression and one in extension. The compression and rebound cartridges are of the same design, but they work oppositely from each other. The Öhlins NPX 25/30 fork is pressurized with nitrogen, with the gas tank housed in the fork leg, and has a maximum displacement of 125mm. This value is similar to that of a racing motorbike with a combustion engine and was obtained by shaping the battery casing properly. The latter is designed in such a way as to leave sufficient space for the wheel to move back during the most demanding braking, allowing for complete compression of the fork to the advantage of the bike's behaviour during braking and cornering.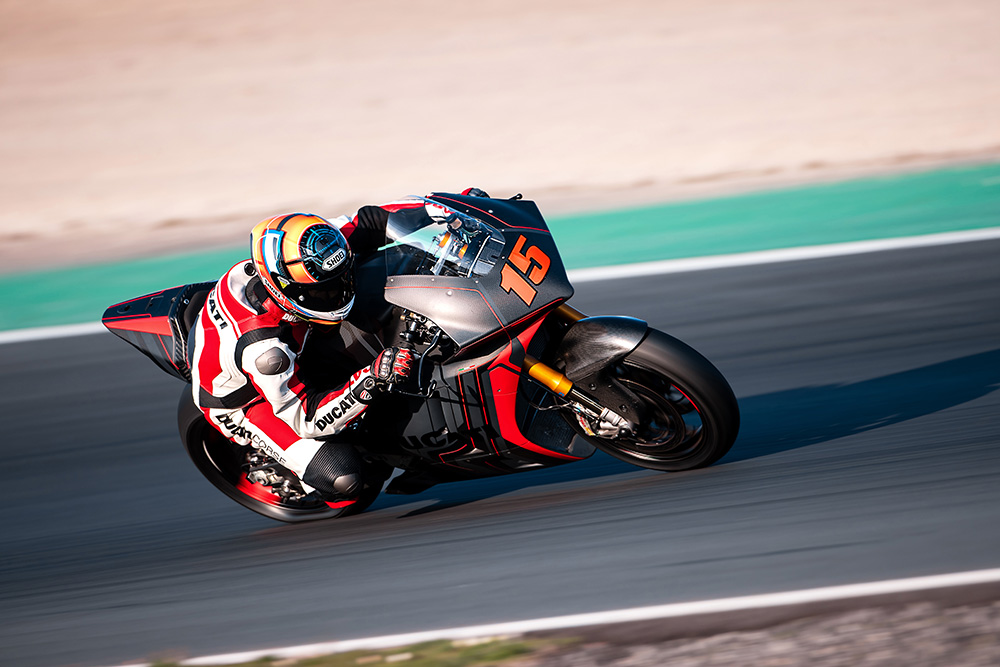 Those who have followed the MotoE since its inception may have noticed that the spring rates shown in the infographic are lower than those in the MotoE first generation. For the fork, this is due to the lower overall weight of the bike, a different distribution of the same and a better load transfer when entering the corner thanks to dedicated geometries. In addition, the lower weight and a progressive link at the rear make it possible to adopt a less stiff spring at the rear. For the front fork, the springs range from 10 to 13 N/mm, while for the rear, from 95 to 130 N/mm, with 5 to 6 steps each.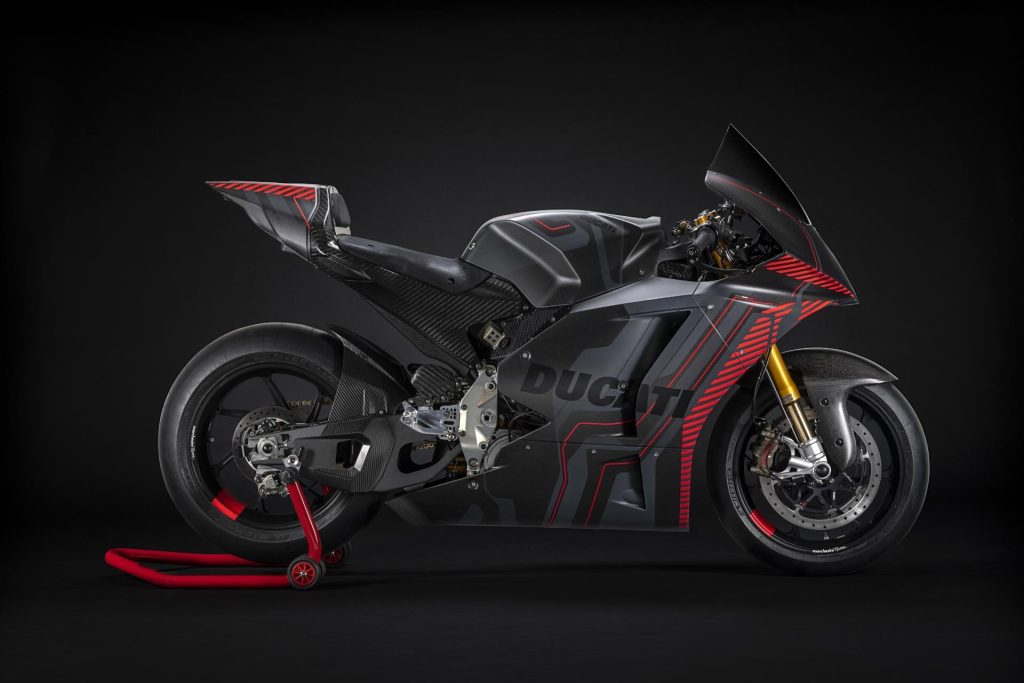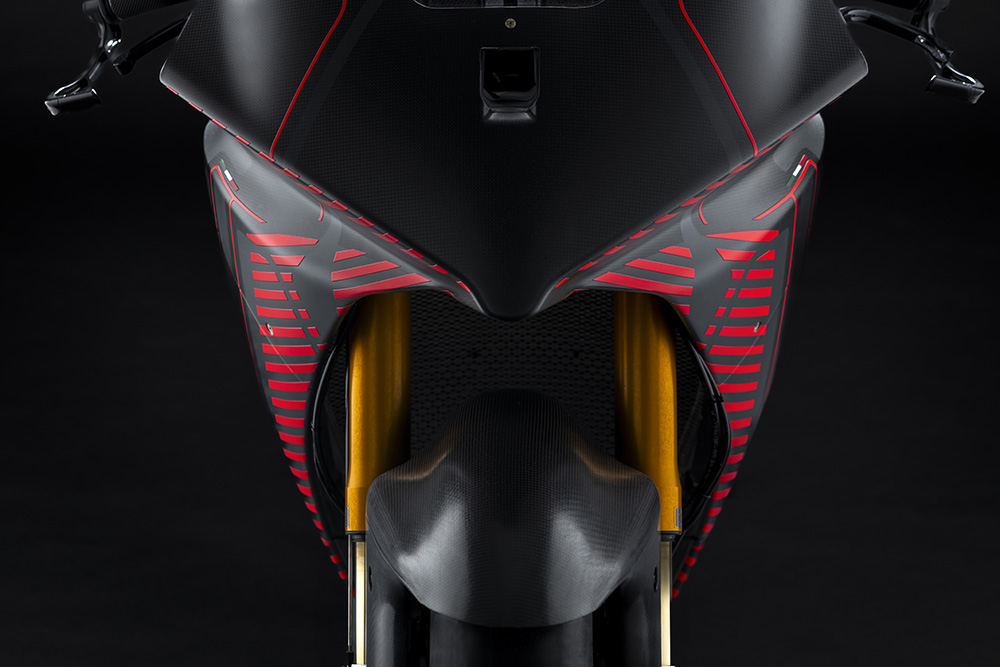 Photos: Ducati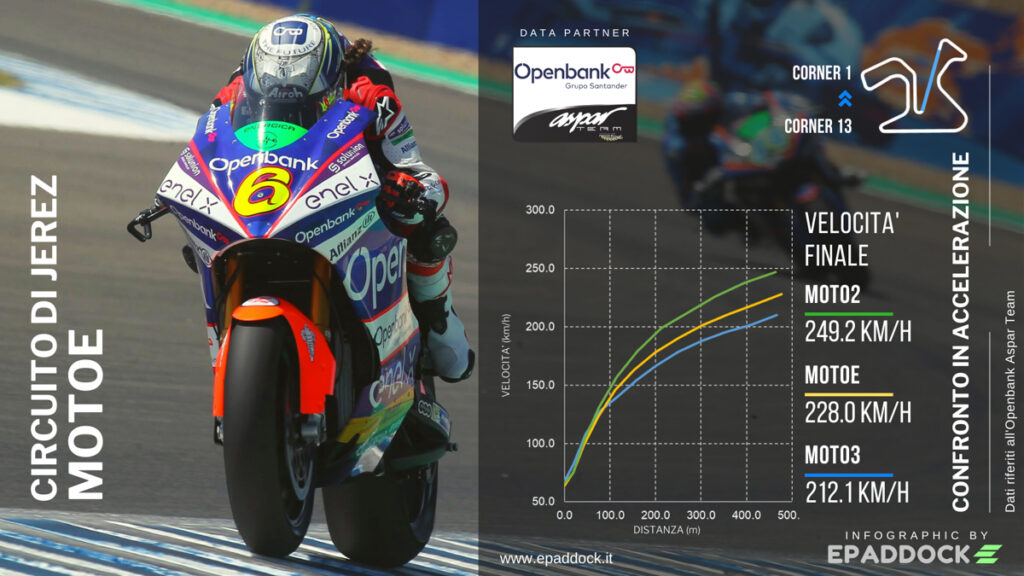 To be updated on the MotoE World Championship, subscribe to Epaddock's Whatsapp broadcast and receive all our news for free on your mobile phone in real time: find out how here.