MotoE Performances
Data Partner: Tech3 E-Racing Team
The Tech3 E-Racing team shared telemetry data from its Moto3 and MotoE riders on the main straight of the Le Mans circuit. In this infographic we have collected the data recorded by the sensors of the data acquisition system provided by Dell'Orto. These data are not normally disclosed by the teams; for this we thank the Tech3 E-Racing team of Hervé Poncharal for supporting Epaddock and providing us with the information necessary to create this important section.
Le Mans
Bugatti Circuit - Le Mans (France)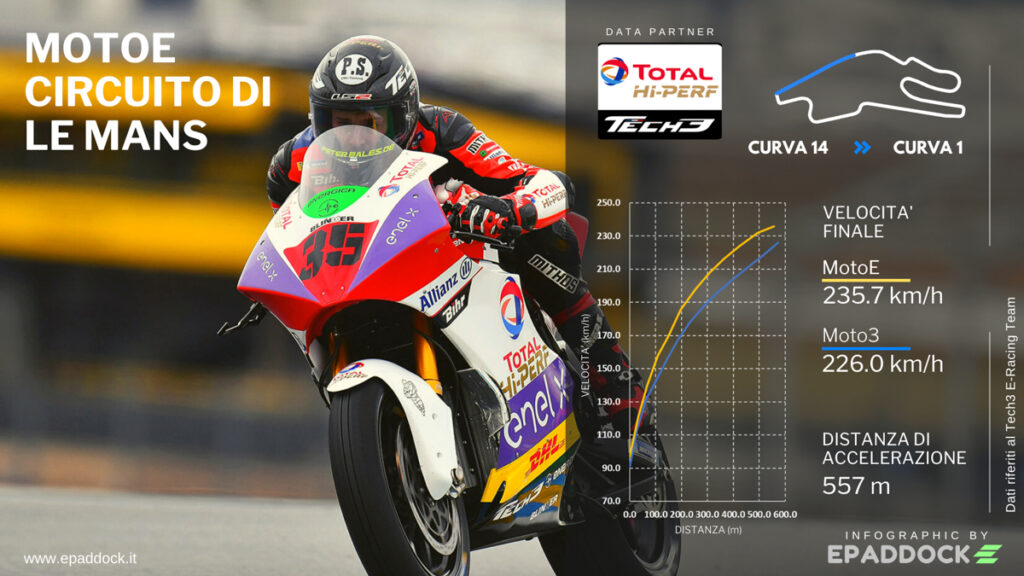 To be updated on the MotoE World Cup, subscribe to Epaddock's Whatsapp broadcast and get all our news on your mobile in real time: find out how here.