Impulse Modena Racing Thunder 2E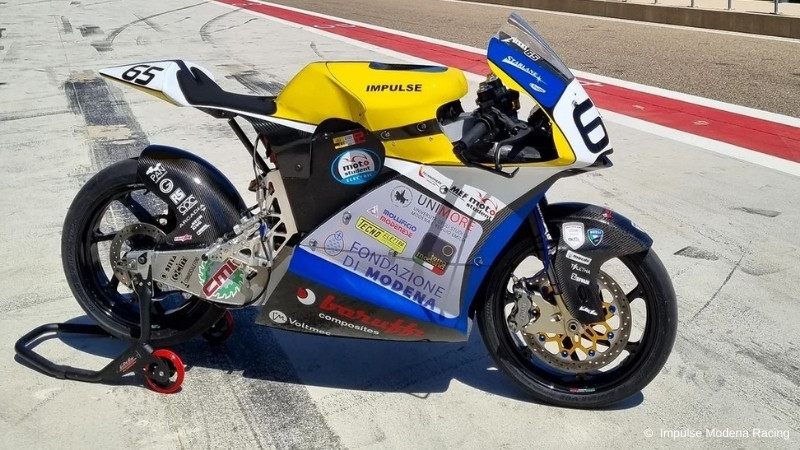 Impulse Modena Racing is the Motostudent Electric Team of the University of Modena and Reggio Emilia. The project rises from the desire to produce a light electric competition motorcycle by exploiting the multidisciplinary skills learned during the course of study. Strongly based on innovation, the project develops new technologies in the electric mobility sector. Located in the heart of the Italian Motor Valley, the project can rely on the support of the University of Modena and Reggio Emilia and the Modena Foundation, as well as technical support from interesting companies such as: Terra Modena Mechatronic, Baruffi Composite Solutions, CML and Voltmec. The Team is organized into different Divisions, each with specific tasks and objectives to pursue, but which collaborate in an active and synergistic way with each other. Impulse Modena Racing has sixty students, coming from eight faculties, with very different talents and passions but with one great common interest: the world of two wheels.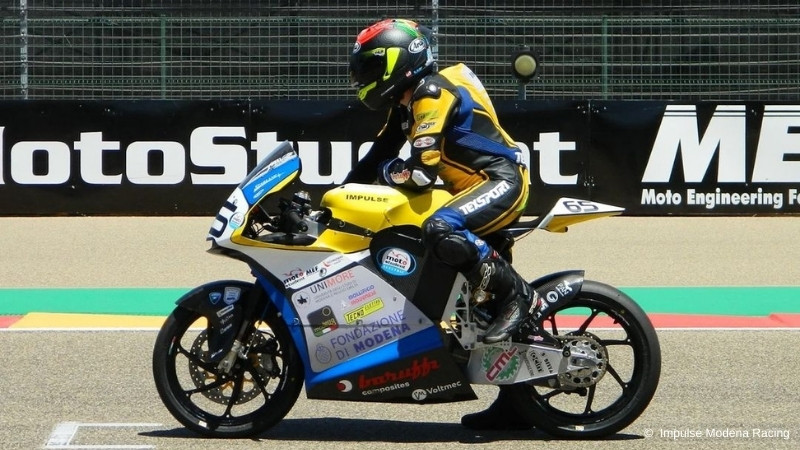 The project was born in October 2016, by two Vehicle Engineering students from the University Formula SAE Team, who after discovering the existence of a similar two-wheeled competition (the MotoStudent), they decided to found a team to participate in it, in the Electric category. The Team, which at the beginning had about twenty students, after a long phase of research and development, which lasted about a year and a half, during the summer of 2018 started building the RT-1E prototype (Racing Thunder 1E), which in October 2018 raced in the Motorland Aragon circuit, obtaining a second place in the rookie class.
In the 2021 edition of the MotoStudent, the Impulse Modena Racing team was on track with the Thunder 2E, winning the "Best Innovative Contribution" title, and finishing third in the overall standings.
Racing Thunder 2E - Performance and Specifications
Max speed: 196Km/h
Power: 51kW
Torque (motor): 112Nm
Torque (at wheel): N/A
Weight :: 130kg
Acceleration (0-100km/h): 3.4sec
Charging time: 1h
Motor: permanent magnet synchronous motor (PMSM)
Rotational speed: 8000 rpm
Battery: lithium ion type
Battery capacity: 6.6kWh
Battery voltage: 126V
Battery weight: 37kg
Shift: No
Cooling: by air
Chassis: Load Bearing CFRP Battery Pack Case
Final transmission: chain