Zero Motorcycles DSR / X
The Zero Motorcylces DSR / X is the Californian brand's first adventure bike. The DSR / X is a motorcycle that has European motorcycle culture in its DNA. A dual sport bike that meets the needs of the riders of the most important motorcycle segment in Europe
"For years our customers and supporters have been asking us to make an adventure bike," said Abe Azkenazi, CTO of Zero Motorcycles. "We have invested over 100.000 design hours to build a model that lived up to our customers' expectations, while delivering an incredible riding experience - a true mission of Zero Motorcycles."
The DSR / X definitely represents a new generation of dual sport bikes, an adventure bike that adds to the wide range of models of the Californian house.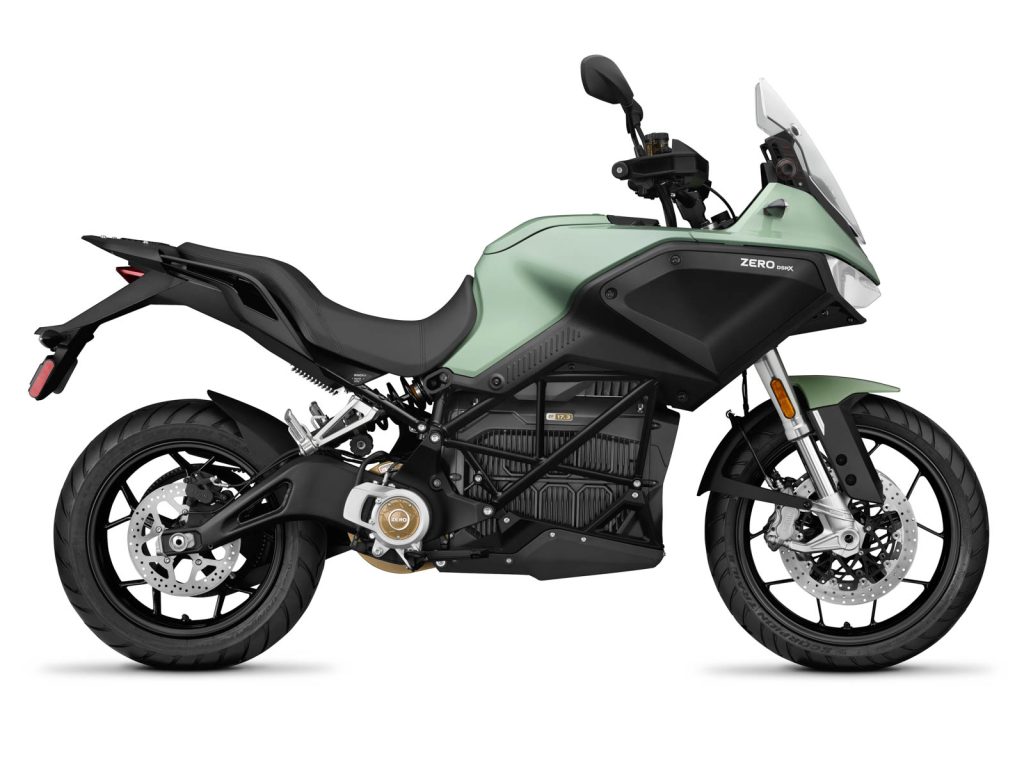 Thanks to the category-leading Z-Force battery pack, the silent ZF engine and the Cypher III + operating system, the new DSR / X is able to offer an exciting and engaging riding experience and is proposed as the ideal bike in different scenarios and on different terrains.
The DSR / X is equipped with the completely revamped Z-Force 75-10X engine, capable of delivering an astounding 225 Nm torque and 100 hp power, and a 17,3 kWh lithium-ion battery; numbers that mark a further milestone and a new standard for the Californian brand from Santa Cruz.
The perimeter trellis frame is also completely new, while the component architecture of the DSR / X has been redesigned to allow for greater ground clearance. Added to this is the new Gates carbon belt drive, designed to withstand the torque of the Z-Force 75-10X engine.
The DSR / X definitely represents a new generation of dual sport bikes with an innovative package of features. Equipped with an extremely advanced on-board operating system, the Cypher III +, the DSR / X is the first electric motorcycle to be equipped with the complete suite of Bosch Motorcycle Stability Controls with cornering and off-road functionality (in off-road mode). road it is possible to disengage the ABS at the rear to independently manage the off-road grip of the rear tire). This technology offers unmatched control and traction on any terrain and includes Bosch Linked Braking, for improved brake adjustment, and Bosch Vehicle Hold, which offers instant safety and stability on steeper slopes.
"The first two-wheeler made by Zero Motorcycles was an off-road bike. We have strong roots in the off-road industry, "said Sam Paschel, CEO of Zero Motorcycles. "The DSR / X combines cutting-edge electric technology with the legacy of motorcycle craftsmanship to deliver a revolutionary new adventure riding mode."
The bike is then equipped with level 1 and 2 chargers thanks to the 6,6 Kw integrated fast charging system (with a battery capacity of 17.3 kWh it requires a charging time of about 2,5 h at the columns). Finally, the DSR / X is also compatible with the Zero Motorcycles mobile app. This allows owners to manage an almost unlimited amount of features and customizations, from speed and torque adjustment to battery regeneration functions. The DSR / X is in fact equipped with a cellular connectivity module (CCM) capable of sending notifications to the app users on various aspects, from charging information to the position of the motorcycle and other useful status updates.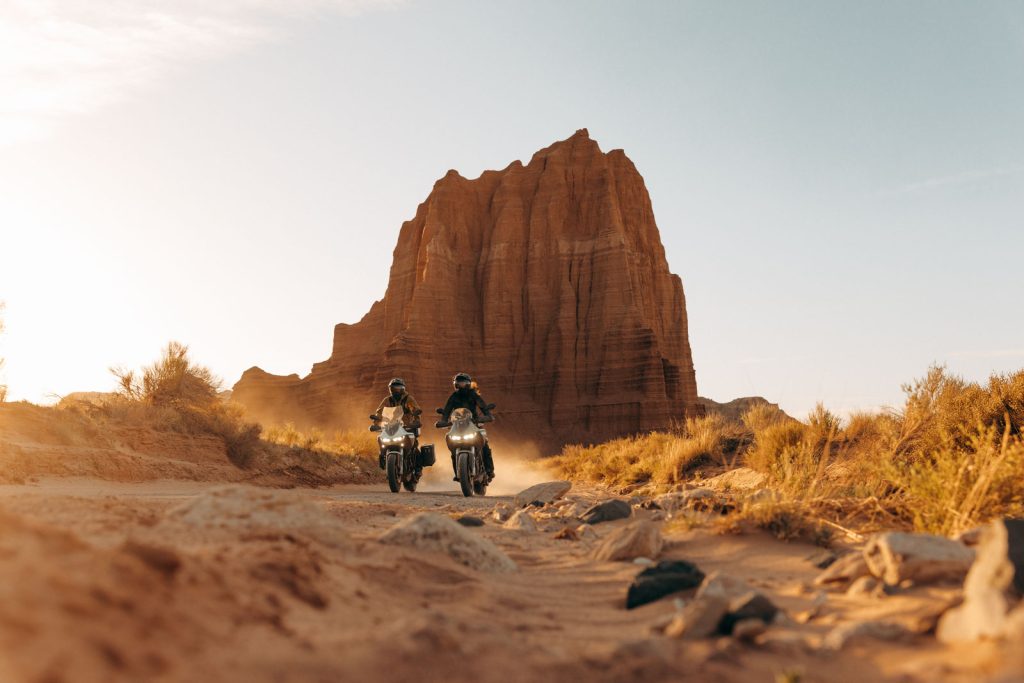 A request that comes also and above all from the European market, as Umberto Uccelli, Vice President and Managing Director of Zero Motorcycles EMEA states: "The DSR / X is a motorcycle that has European motorcycle culture in its DNA. A dual sport bike that meets the needs of riders in the most important motorcycle segment in Europe ".
Among the optional accessories designed for adventure we find: saddle bags, skid plate, windshield, top case and side cases. Furthermore, in the DSR / X it is possible to replace part of its integrated storage compartments with the Power Tank, the instrument capable of increasing the battery capacity up to almost 21 kWh or with the Rapid Charger, a rapid charger capable of reducing the time. charging in about an hour.
The DSR / X is available in sage green and pearl white and offered at a price of 27.220 euros.

Zero Motorcycles DSR / X - Performance and Specifications
Maximum speed (peak/continuous): 180 km/h
Maximum power: 100 hp (75 kW) at 3.650 rpm
Continuous power: 48 hp (36 kW) at 4.400 rpm
Torque: 225 Nm
Weight: 247 kg
Range : 185-290 km
Motor: Z-Force 75-10X internal permanent magnet AC motor with improved thermal efficiency,
Battery: Z-Force lithium-ion
Battery capacity: 17.3 kWh
Transmission: direct without friction
Cooling: by air
Chassis: -
Final transmission: Carbon Gates belt drive
Charging time: from 2.5 h (95% charged), 1.0 h with Rapid Charger
Charger: 6.6 kW (Rapid Charger optional)
Front suspension: 47mm Showa upside-down fork
Rear suspension: Showa 46mm shock
Front brakes: J. Juan four-piston radial calipers and double 320mm discs
Rear brakes: J. Juan single caliper with 265mm disc
Front tire: 120/70-19
Rear tire: 170/60-17
Prices and further information are available on the Zero Motorcycles website (www.zeromotorcycles. com)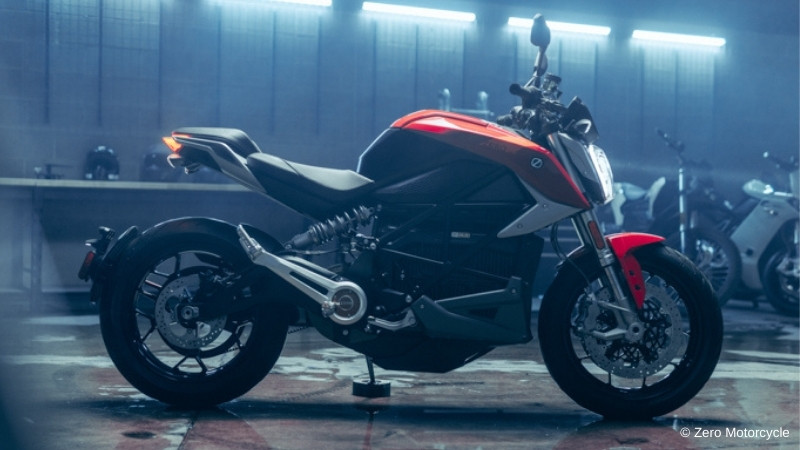 To be updated on MotoE World Cup, subscribe to Epaddock's Whatsapp broadcast and receive all our news on your mobile phone in real time: find out how here.