The circuits, curves and races with the most crashes in the MotoE World Cup 2021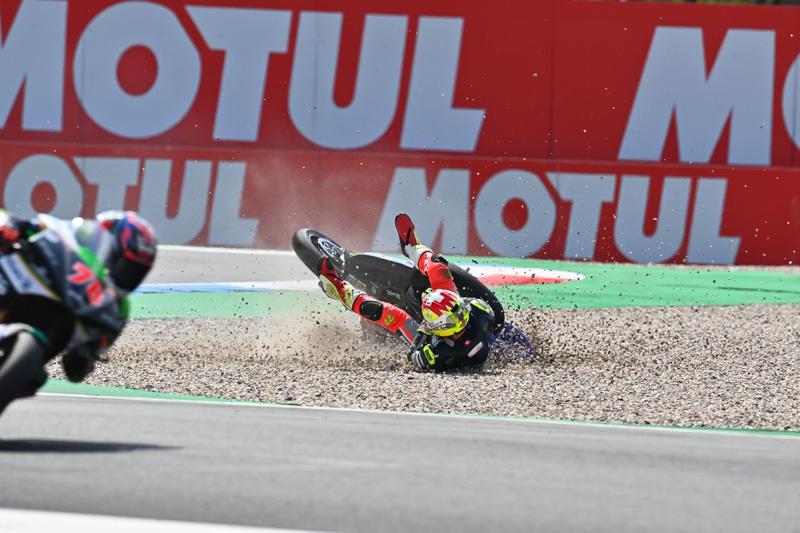 In the MotoE World Cup 2021 there were 44 falls. Which are the circuits and curves where the most have been recorded? Which riders crashed the most and how many finished the season without crashes?
In 2021 the circuit with the most crashes was that of Jerez with 13 total crashes while to follow there are the Le Mans circuit with 9 and that of Misano with 8. The circuit with the fewest crashes in absolute was the Red Bull Ring; Only 3 were recorded. Analyzing the individual curves, the 5 of the Jerez circuit is the one in which the riders have fallen the most (5 crashes), while the terrible corner 3 at Le Mans recorded only 3 crashes in 2021.
Moving on to the riders, the Dutchman Jasper Iwema who crashed several times with 5 crashes. Then we find Lukas Tulovic, Eric Granado and Andrea Mantovani with 4 falls each. The only drivers to never fall to the ground were Matteo Ferrari and Maria Herrera.

Jerez de la Frontera - Spanish GP
Total falls: 13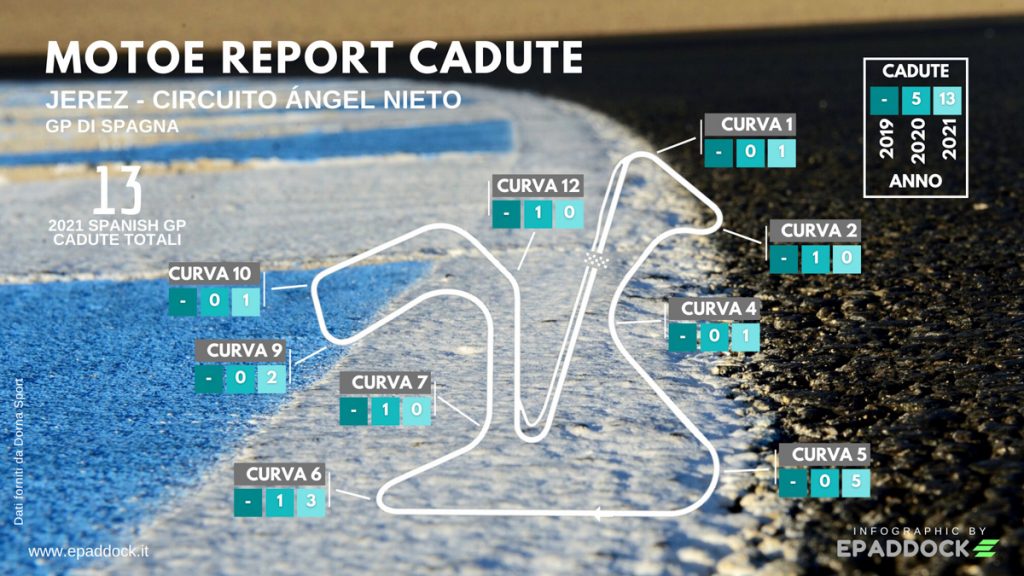 Le Mans - French GP
Total falls: 9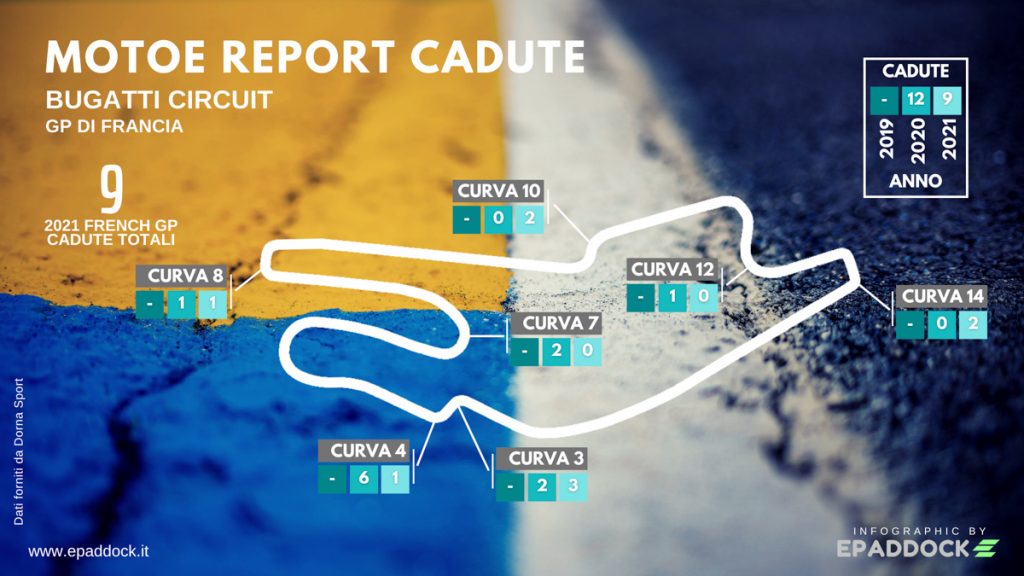 Barcelona - Catalan GP
Total falls: 7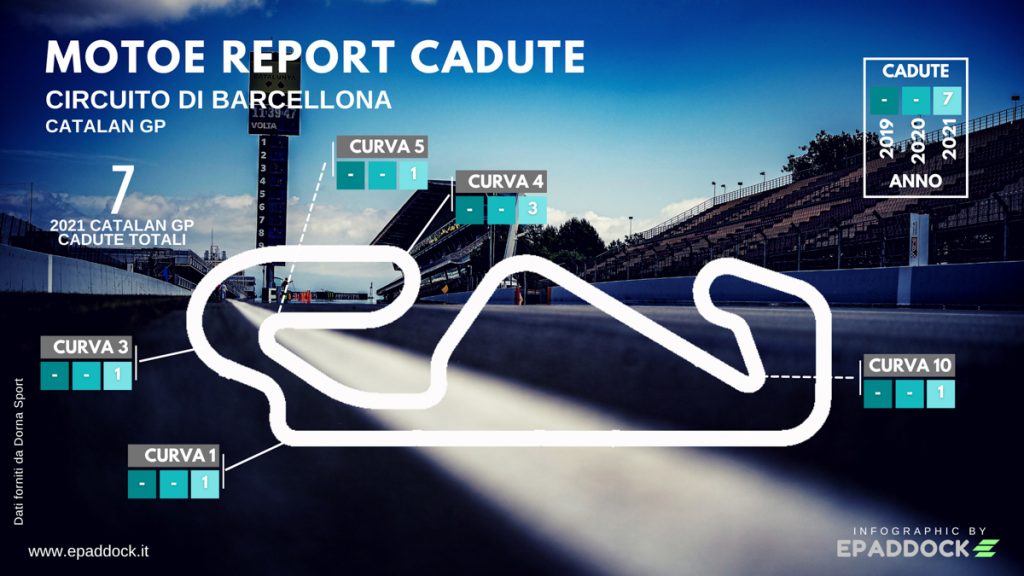 TT Assen - Dutch GP
Total falls: 4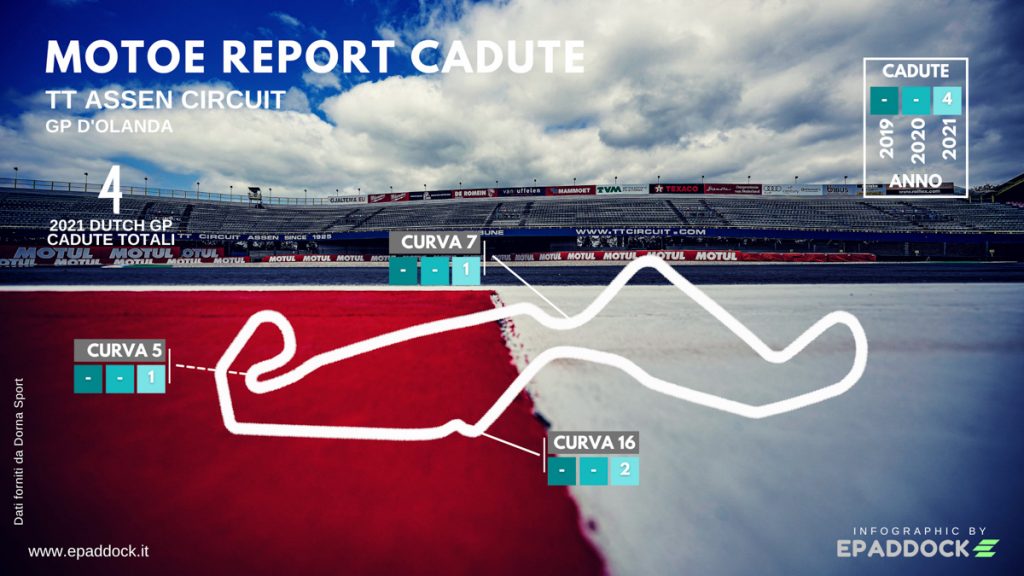 Spielberg - Austrian GP
Total falls: 3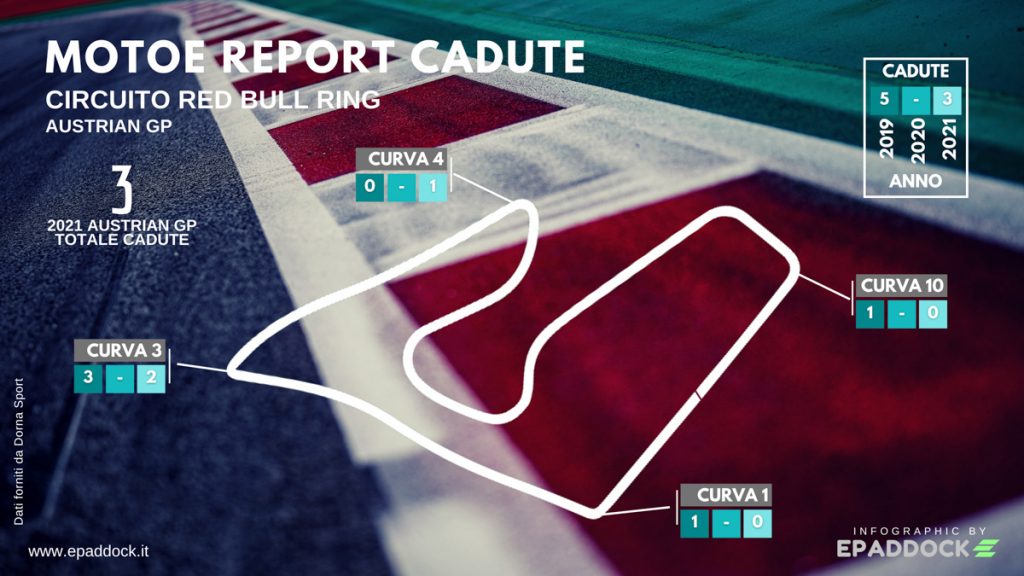 Misano - San Marino GP (two races)
Total falls: 8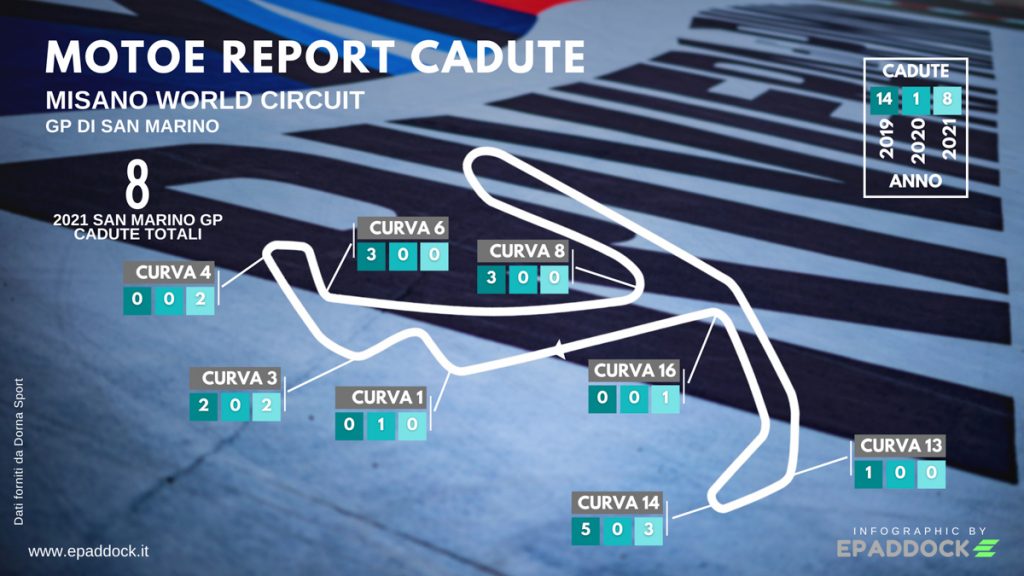 To be updated on MotoE World Cup, subscribe to Epaddock's Whatsapp broadcast and receive all our news on your mobile phone in real time: find out how here.