Electric Superbike Twente Delta-XE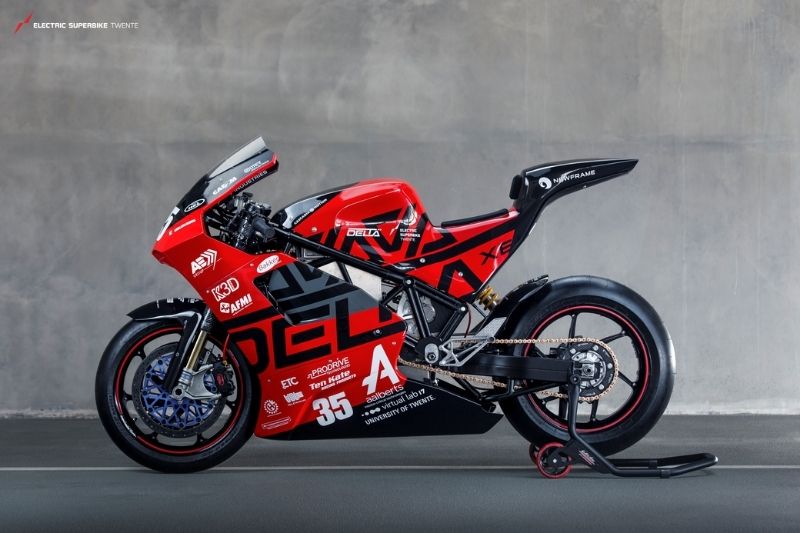 Electric Superbike Twente is a team of Dutch students from the city of Enschede. Each school year, a team of students designs and builds a completely new electric superbike and improve the techniques used previously with innovative ideas. The aim they claim is to show the world that electric mobility is not only sustainable, but also a lot of fun.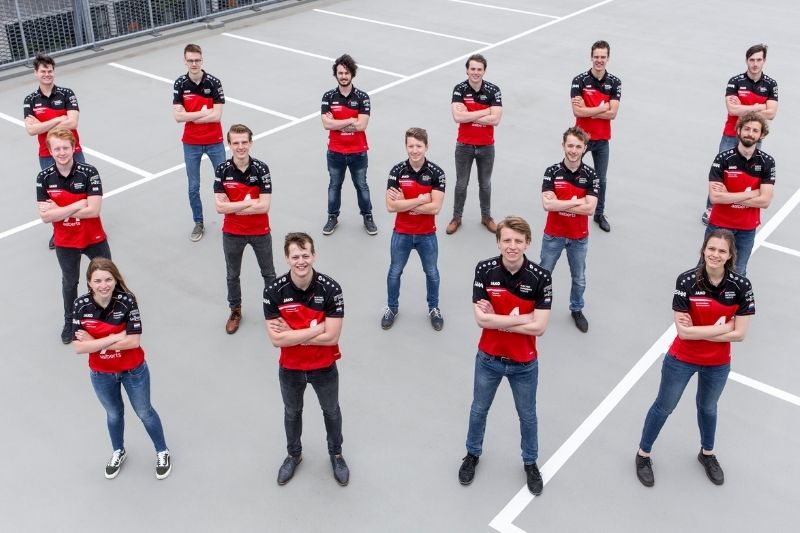 The 2021 team is made up of fifteen students and built the fourth generation superbike, the Delta-XE which was unveiled to the public on May 26th. The second generation bike, the Apex-GP, was built by the previous team. The Delta-XE is characterized by a power of 150kW equivalent to 200hp which is equivalent to a power increase of 20% compared to the previous project.
DELTA-XE - Performance and Specifications
Max speed: 300Km/h
Power: 150kW
Torque (motor): 170Nm
Torque (at wheel): 800Nm
Weight: 220 kg
Acceleration (0-100km/h): <3sec
Motor: permanent magnet synchronous (PMAC) - AE Group
Motor weight: N/A
Battery: lithium ion (Li-Po)
Battery capacity: 13.5kWh
Battery voltage: 800V
Battery weight: 80kg
Shift: No
Chassis: trellis of CrMoB steel tubes
Transmission: direct with fixed gearbox
Final transmission: chain
Charging time: N/A