The analysis of the MotoE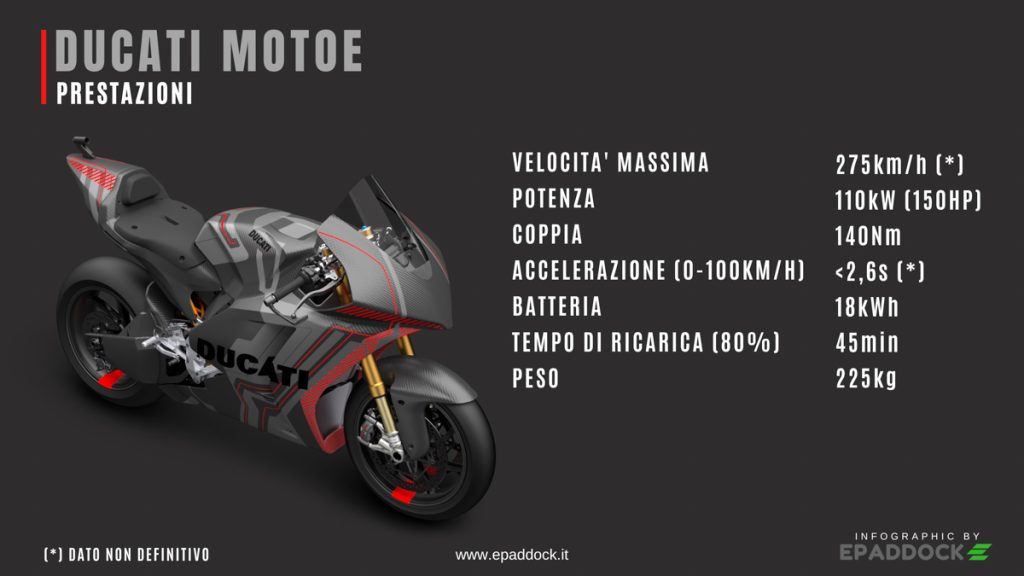 This section presents the technical data sheet, the characteristics and the main performances of the MotoE. Each subsection delves into a specific aspect of the MotoE: performance, motor, battery, tyres, brakes, suspensions, engine brake, data acquisition system and charging system.
The acronym "V21L" identifies the first Ducati electric motorcycle that competes in the FIM Enel MotoE World Championship starting in 2023. The Bologna-based motorcycle manufacturer is the sole supplier of the MotoGP electric class, with 18 bikes on track during each race weekend. In this section of the Epaddock we analyse the various aspects of the Ducati MotoE.
On October 21, 2021, Ducati announced that it would become the sole supplier of the MotoE World Championship, the electric class of MotoGP, starting from 2023. The agreement signed with Dorna Sports, organizer and promoter of the MotoGP World Championship of which MotoE is part, has a duration of four years, until 2026.
The work of the Ducati MotoE team led to the birth of an electric motorcycle with unique technical solutions. Starting with the battery pack, the most binding element for masses and dimensions, on the Ducati MotoE it is characterized by a shape specifically designed to follow the natural course of the central area of ​​the bike. The battery pack weighs 110 kg and offers a capacity of 18 kWh.
The Ducati MotoE has a total weight of 225 kg (12 kg less than the minimum requirements set by Dorna and FIM) and can count on maximum power and torque figures of 110 kW (150 hp) and 140 Nm respectively, which allowed it to reach a speed of 275 km/h on a circuit like Mugello (Italy).
Click on the main image to enlarge
On the MotoE the combustion engine is replaced by an electric motor. But this is not the only difference with a traditional motorcycle. The tank, the fuel system and the exhaust are not needed and in their place we find the lithium battery and the group called "power electronics" which transforms the direct current of the battery into alternating current for the engine.
Likewise on the MotoE are not needed: the gearbox, the clutch and the lubrication oil circuit.
In the following sections you will find in-depth information on the main components of the MotoE.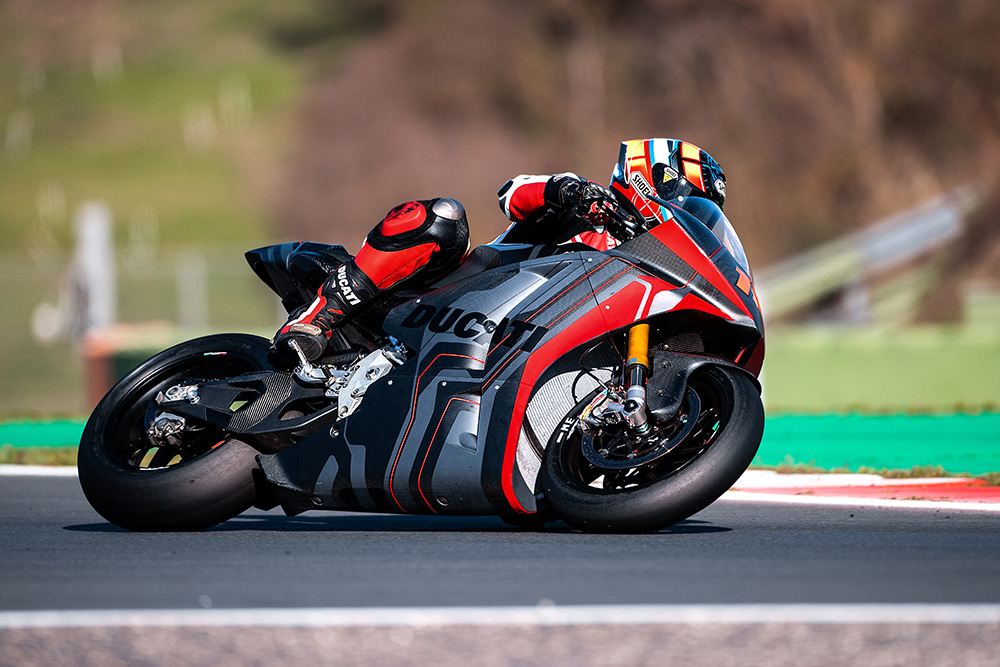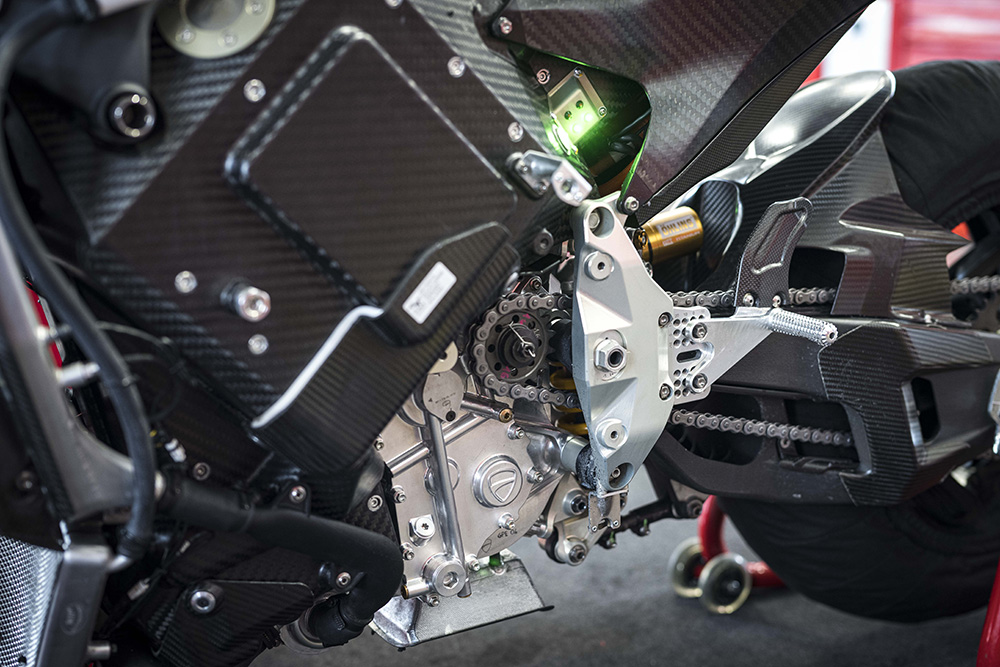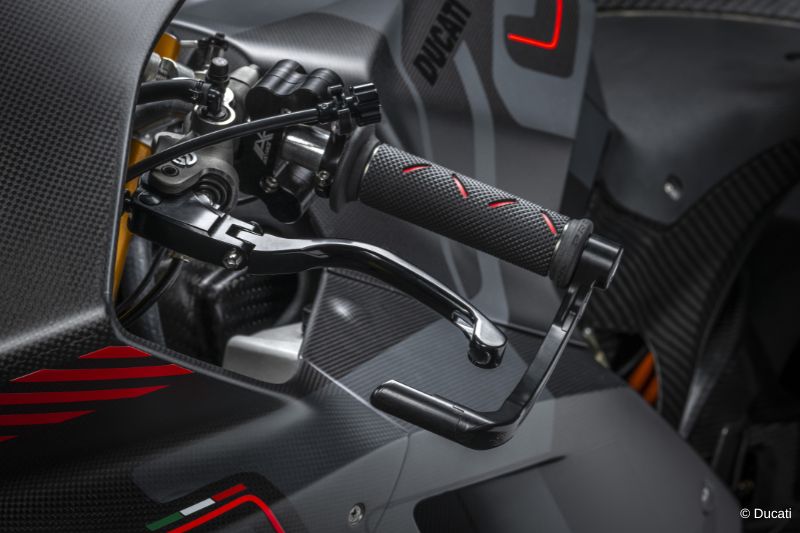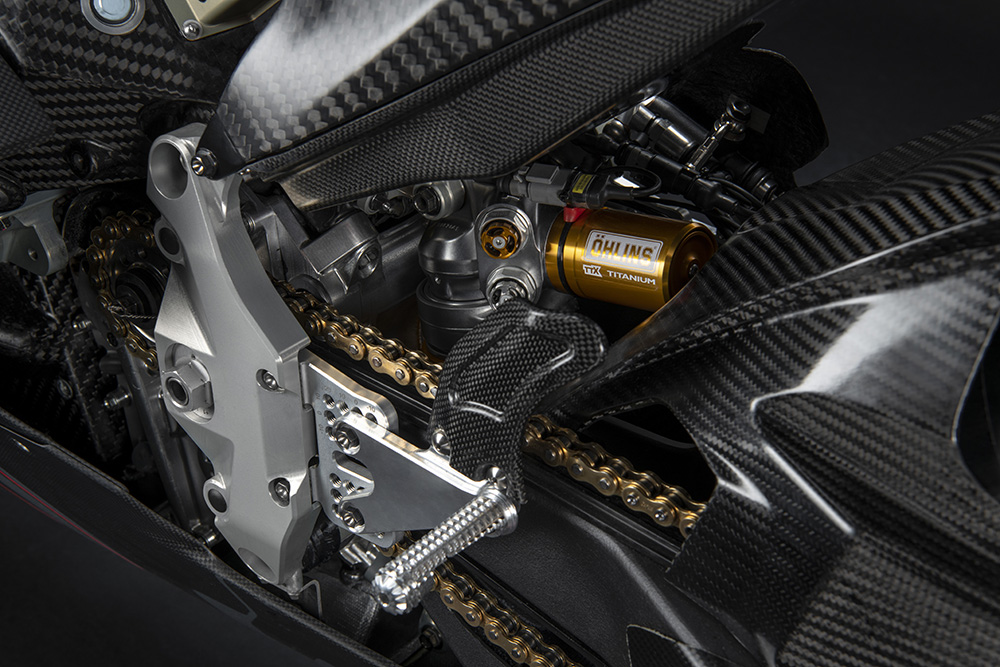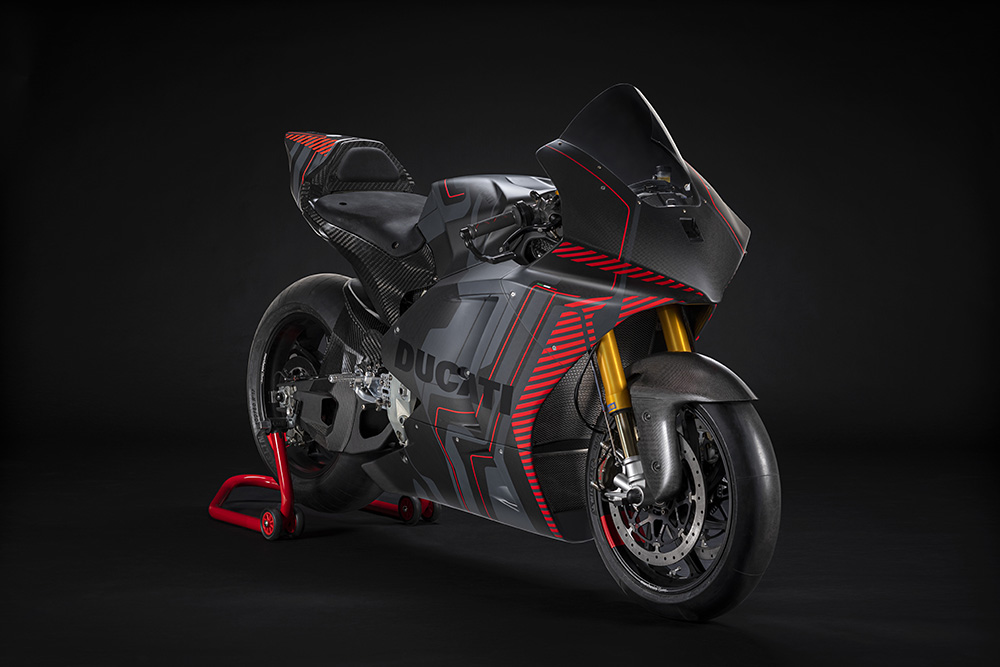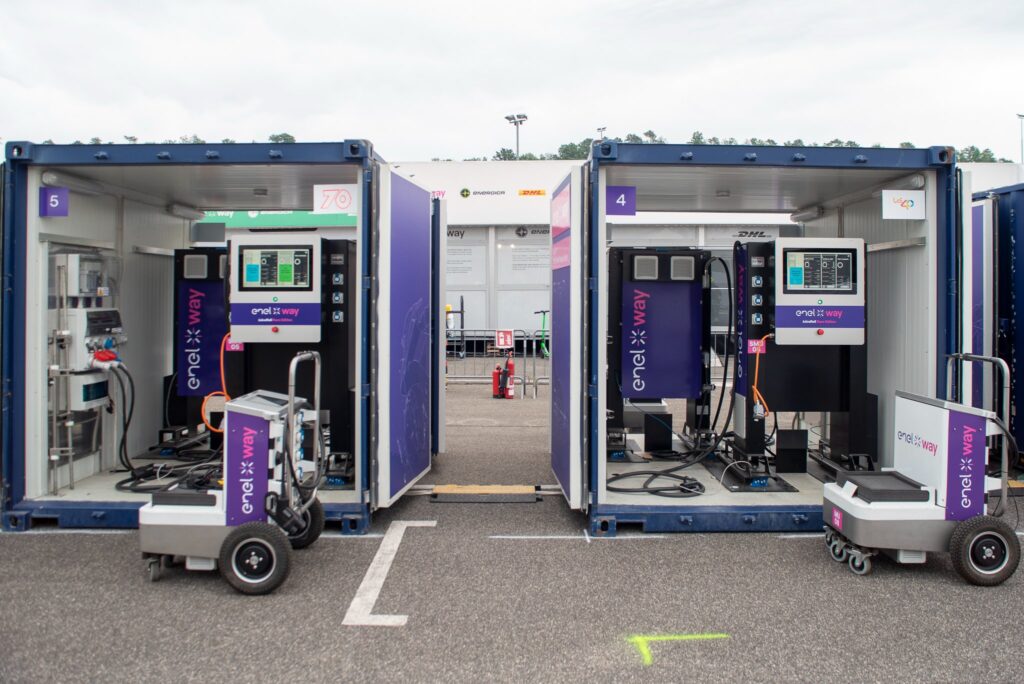 In the Technology section, you can find the basic key elements of an electric motorcycle and insights on various topics including the motor and the battery.
Photos: Ducati

To be updated on MotoE World Cup, subscribe to Epaddock's Whatsapp broadcast and receive all our news on your mobile phone in real time: find out how here.