The data and performance sheet of the MotoE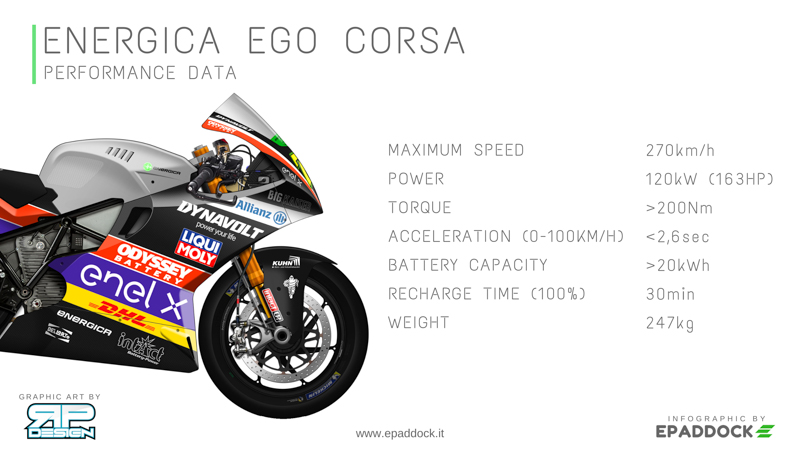 This section presents the technical data sheet of MotoE and describes the main features and performance of the MotoE World Cup 2022. Each subsection delves into a specific aspect of the MotoE: the performance of the engine, the tires, the brakes, the suspension, the engine brake, the data acquisition system and the charging system.
The EgoCorsa is the race version of the Ego model produced by Energica Motor Company. The motorbike was born as a road sport bike to then grow and become a real racing bike. Piece by piece Giampiero Testoni (technical director of Energica) and Alessandro Brannetti (tester) developed the Energica Ego until it becomes the MotoE, the motorcycle for the world championship. During the 2018 Brannetti carried out simulations and tests on various circuits of the world championship: Assen, Misano, Barcelona and others, for a total of 4000km.
From then on the development also passed through the pre-season tests with the official riders, reaching over 13000km at the start of the first race in 2019 at Sachsenring.
Click on the main image to enlarge
On the MotoE, the combustion engine is replaced by a reluctance electric motor (in the first three years of the championship, the motor was of the permanent magnet type). But this is not the only difference with a traditional motorcycle. The tank, the fuel system and the exhaust are not needed and in their place we find the lithium battery and the group called "power electronics" which transforms the direct current of the battery into alternating current for the engine.
Likewise on the MotoE are not needed: the gearbox, the clutch and the lubrication oil circuit.
In the following sections you will find in-depth information on the main components of the MotoE.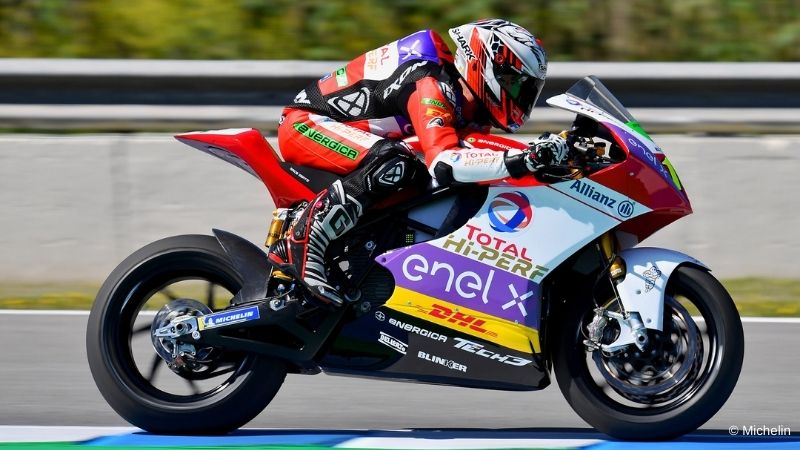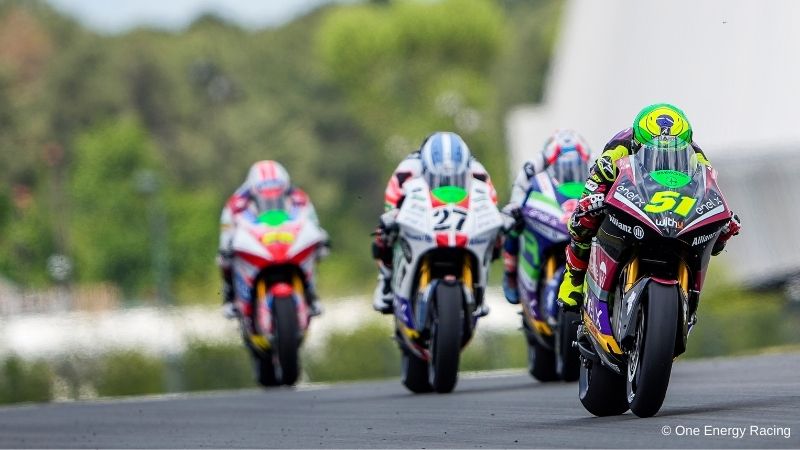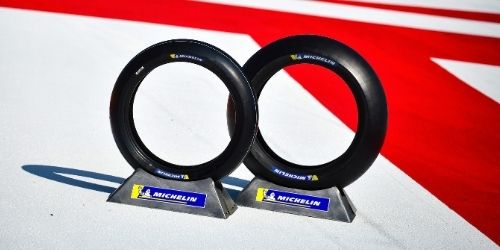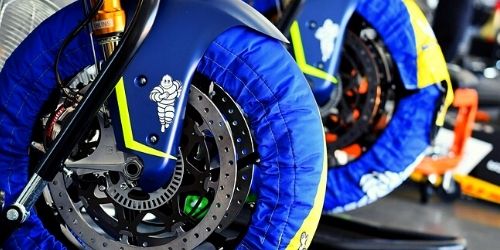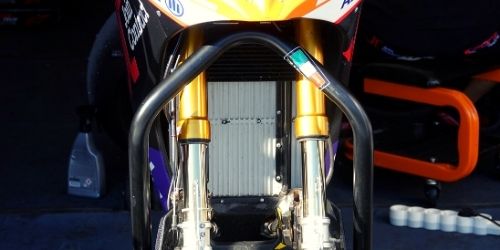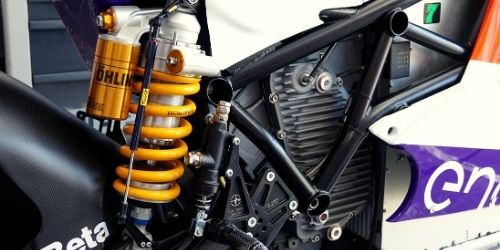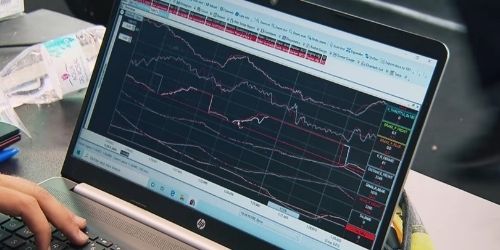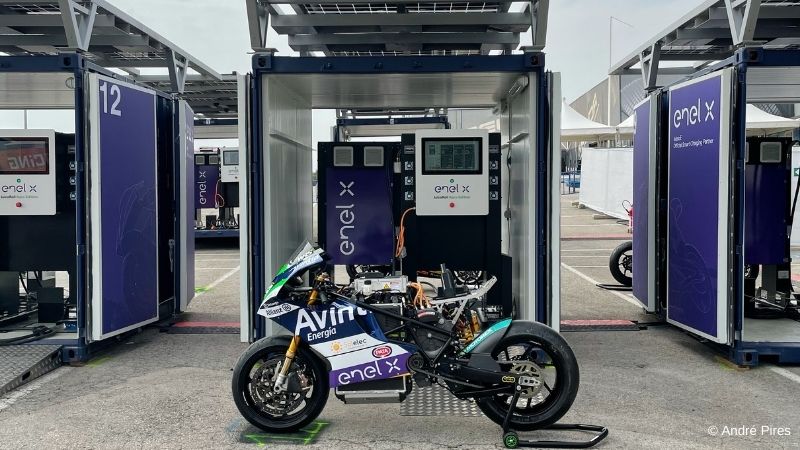 In the Technology section, you can find the basic key elements of an electric motorcycle and insights on various topics including the motor and the battery.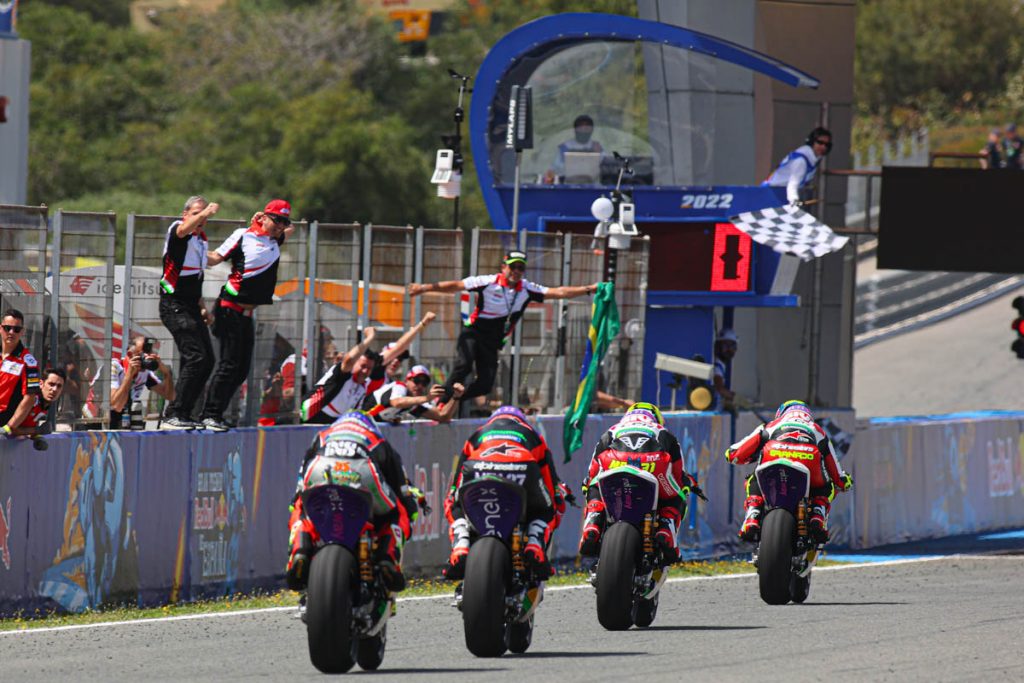 To be updated on MotoE World Cup, subscribe to Epaddock's Whatsapp broadcast and receive all our news on your mobile phone in real time: find out how here.