The Avintia Esponsorama Racing team concluded the San Marino Grand Prix race at the Misano World Circuit Marco Simoncelli with Eric Granado and with Xavi Cardelús in tenth and fourteenth position respectively.
Although Eric Granado's race was affected by the penalty received during the E-Pole, the Brazilian rider managed to complete an exceptional comeback starting from the last position on the grid. In the first lap the Brazilian recovered five positions, but due to the few laps of the races in this category, in the end Granado was unable to go beyond the tenth position, scoring six important points.
Xavi Cardelús ended a weekend in which he managed to take a step forward in riding his Energica . Despite having lost three positions during the first lap, the Andorran rider managed to move up in the standings managing to cross the finish line in fourteenth position.
From tomorrow the riders of the MotoE return to the track for the Grand Prix of Emilia Romagna and the Rimini Riviera again at the Misano World Circuit Marco Simoncelli, here the complete time-schedule of the races.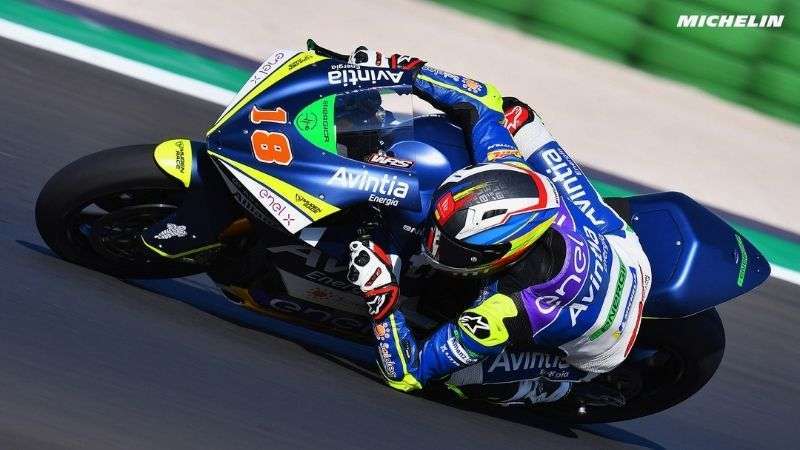 Eric Granado
"I already knew the race would be very difficult when I started last. I couldn't do much in such a short race, but I did what I could. The race got a little complicated at the end, I found a group that slowed me down by not being able to overtake, but I preferred to save points and not take risks. I'm far from where I would like to be, I know this is not my position, but now it's time to think about the next weekend."
Xavi Cardelus
"Bittersweet taste as the two mistakes I made in the first few laps have really hurt me. Once I was able to focus I was able I rode faster than the group in front of me, and even better than my fastest lap of the weekend. I'm happy about this and looking forward to improving next weekend".