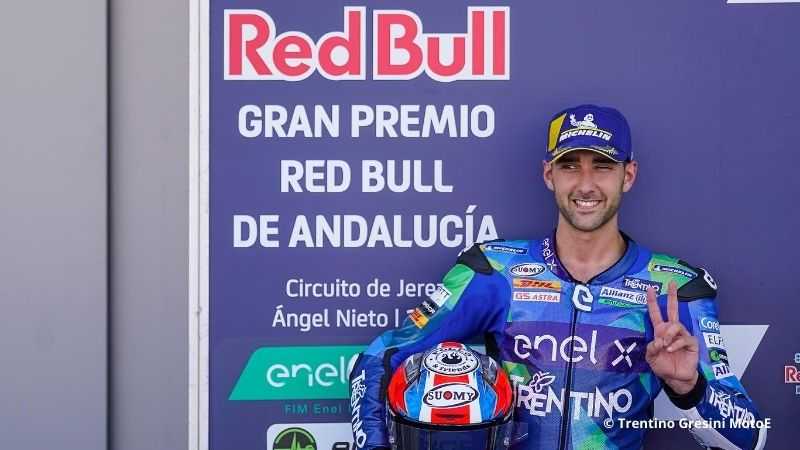 Main changes on Saturday for the Trentino Gresini Team MotoE compared to last week: the first good news comes from the presence of Alessandro Zaccone, fourteenth at the end of today's E-pole; the second comes from the reigning champion Matteo Ferrari who achieve the second best time of the day and finishes just behind Aegerter.
However, this was not an easy Saturday: in Zaccone's garage there was a lot of work to recover the time lost last weekend and some physical problems, while regarding Ferrari, a set-up error in the FP3 could have compromised the day.
Now everything is ready for tomorrow's race starting at 10:05 (local time) with Ferrari from the front row and Zaccone from the fifth.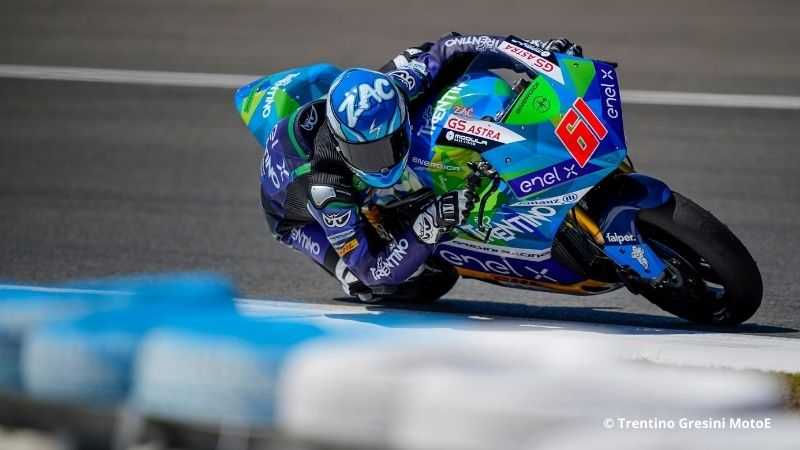 Matteo Ferrari
"I am ready for tomorrow because especially in yesterday's FP2 we did a great job in view of the race. Instead, this morning we made a mistake with the set-up and it was a difficult day. Achieveing the front row was very important and we did it, also considering a mistake in the last sector. We are fast and with good pace, now we have to prove it in the race. "
Alessandro Zaccone
"I knew it wasn't going to be a walk, we miss a weekend compared to the others and above all I had never tried the E-pole. I also made a mistake at turn six so it didn't go very well. We are looking for the best set-up and the knee is not at the top in fact I lose a lot in the third sector where there are two fast corners on the left and I struggle there. Let's not give up and try to make a good race tomorrow! ".
Here you can find the results of the EPole of the AndalusiaGP.
To be updated on the MotoE World Cup, subscribe to Epaddock's Whatsapp broadcast and get all our news on your mobile in real time: find out how here.