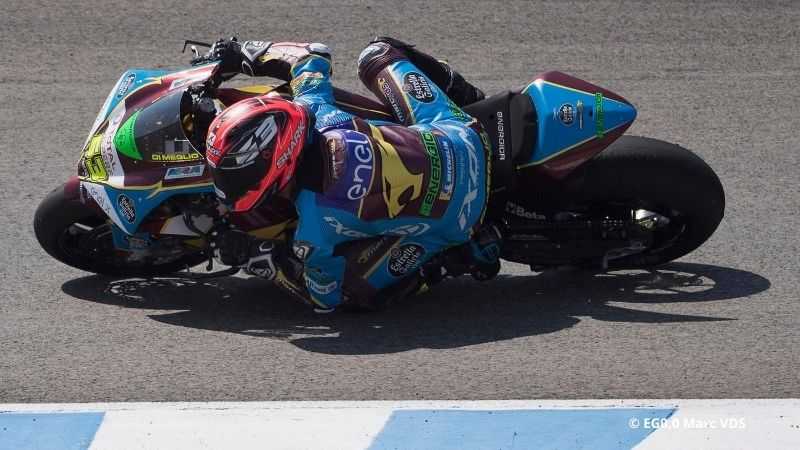 Last Sunday the Circuit of Jerez-Angel Nieto was the scene of the first ever Grand Prix of Andalusia and the second race of the MotoE World Cup 2020. Mike Di Meglio, rider of Team Estrella Galicia 0,0 Marc VDS, had a good comeback starting from thirteenth place on the grid. The experience of the thirty-two year old Frenchman suggested to him patience on the first lap not to be involved in any crash made by other riders.
The strategy worked well, as Di Meglio gained three positions on the first lap, and another three on the next five laps, finishing the race just six seconds after the race winner, Dominique Aegerter. His race time was also four seconds faster than last weekend on the same track.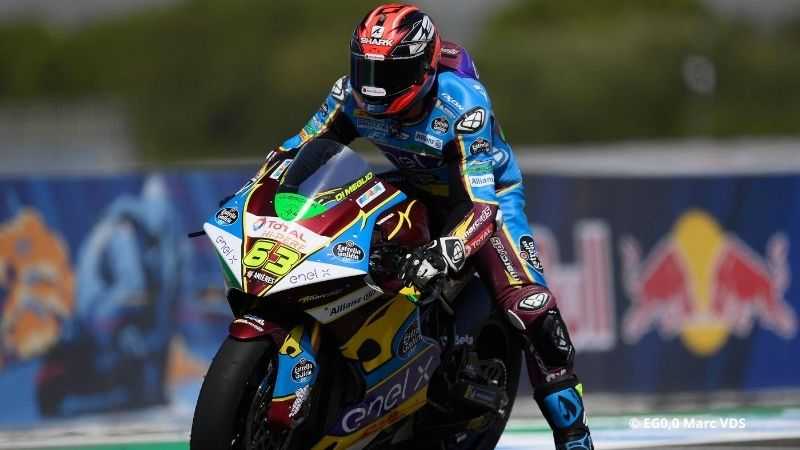 Mike Di Meglio
"It was a very tough weekend for me, like the last one. On Friday we found the feeling but in FP2 I had this crash and I lost it again. It's hard because the practice sessions are short. Yesterday morning was not so good and in the afternoon with the high temperatures I was not pushing enough in the fastest part of the track. I was worried about the front. I started far in the race. We didn't change anything because I knew the bike was better than where I qualified. I just needed to get my good feeling back. In the race I did a not bad start. I tried to manage the first lap as well as I could. In some corners I braked a little early. I was sure many riders would push and make mistakes. I improved my pace a lot. I think I was faster than Tulovic but he was difficult to overtake. He was faster than me in some corners but I was faster in other parts. We need to do better in practice, start in front and it will be easier for the races. Thanks to the team because we worked well through these two weeks. I think we have a good base and I'm very excited to start again in Misano".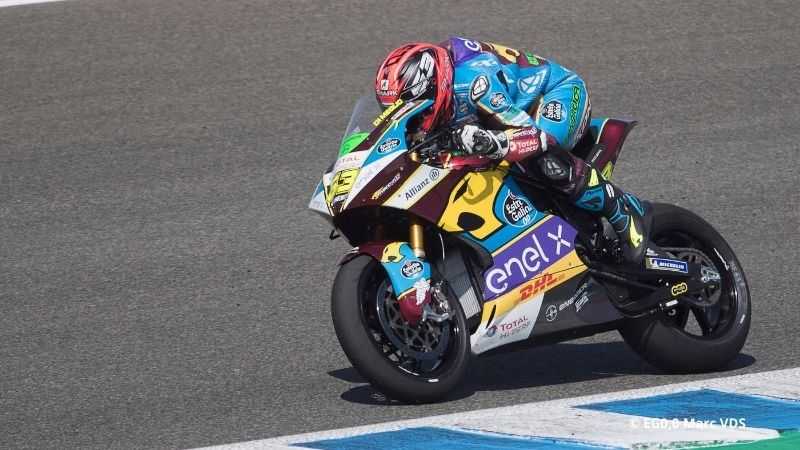 Joan Olivé (Team Manager)
"We finished the MotoE race with much better feelings than the start. It was a difficult weekend. Today in the race Mike could finish much closer to the front guys with a much better feeling on the bike. This makes us positive for the next race. Also we took important points for the championship and for sure we will be stronger at the next GP".