Today, on the Valencia track, the pole position of the MotoE was conquered by the Brazilian driver Eric Granado. The San Paolo driver confirmed to have a special feeling with this track where he had already won the pre-season race simulation last June. Driving his Energica Ego Corsa of the Esponsorama Avintia Racing team, Granado stopped the clock at 1'40.615, ahead of the championship leader Matteo Ferrari (Trentino Gresini team MotoE) is Bradley Smith. Despite the cold track, the Brazilian driver turned very close to the track record he set himself last June when the temperature was 30 ° C.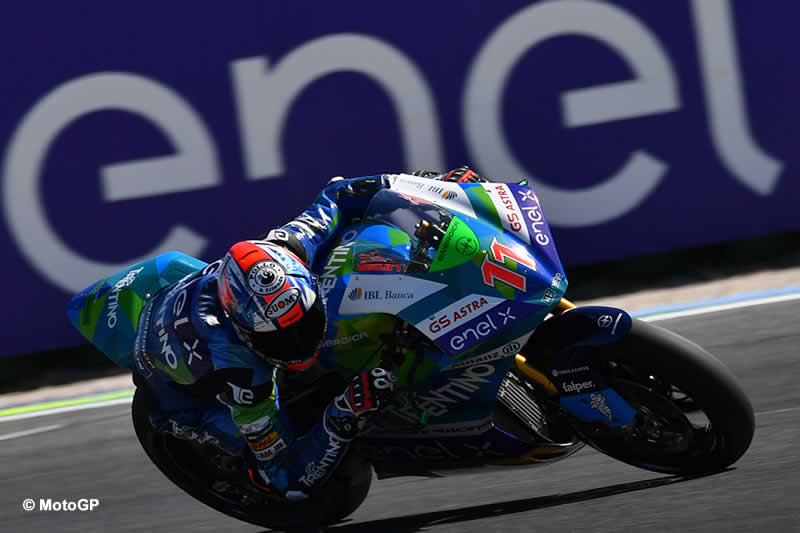 Excellent performance in both the FP and the Epole for Matteo Ferrari who runs here in Valencia to win the title MotoE 2019. The rider from Rimini was among the very first positions in all the sessions and tomorrow he will start immediately ahead of Bradley Smith. The English driver made no secret of aiming for victory in both races on the Valencian track. In the second row we find the Swiss Jesko Raffin, the home driver Héctor Garzò, and Xavier Simeon. Garzò is Ferrari's direct opponent for the title fight; between the two there are 19 points in favor of the Italian driver.
The starting grid will be the same for both the Saturday and Sunday races (here the timetables).
Below the official ranking with the times of Epole.