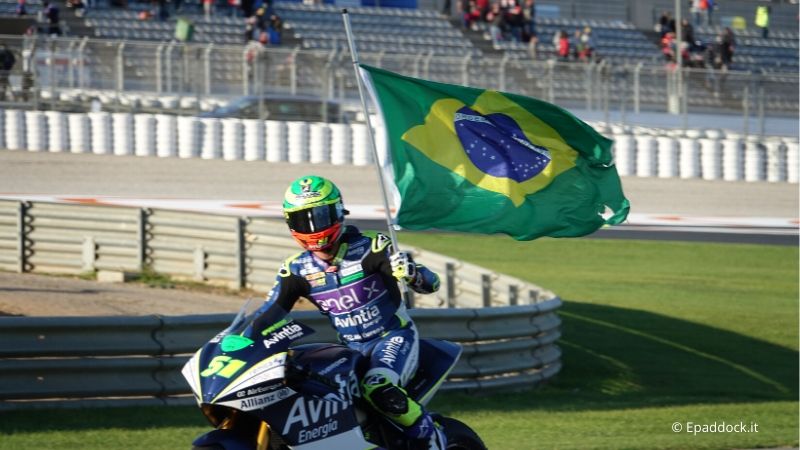 The Brazilian rider Eric Granado won the first race of the MotoE on the Ricardo Tormo circuit in Valencia. After a tough fight over several laps, Granado crossed the finish line first in front of Hector Garzo (Tech 3 E-Racing) and Bradley Smith (One Energy Racing). The championship leader Matteo Ferrari (Trentino Gresini MotoE) achieved an important fourth place that allows him to maintain the leadership in the standings with 12 points ahead of Garzo.
At the start, Bradley Smith, from the third box on the grid, moves to the first position followed by a group formed by Granado, Simeon, Garzò and Ferrari. With seven laps to go, Smith tries to create a gap and takes XNUMX second advantage over Granado.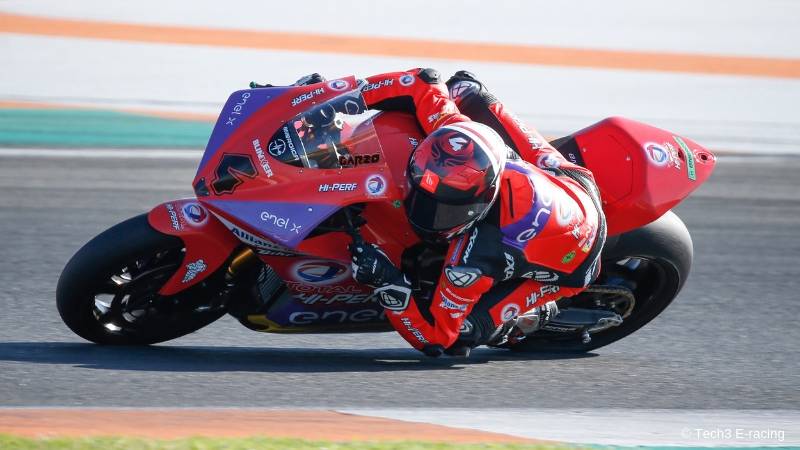 Garzò quickly overtakes Simeon and recovers the Brazilian rider. Ferrari and Simeon fight curve after curve and when the Italian rider finally pass and take and advantage over Simeon, the first three on top have a gap that can't be recovered in the few laps remaining until the end of the race.
In the meanwhile, Granado and Garzò recover and close the gap with Smith, now there is a leading compact group of three bikes. The first to attack the English rider is Granado who passes him at the end of the straight and take a few tenths of advantage. Garzò and Smith fight in the final two laps, overtaking each other numerous times. The final lap is a great show with several overtakings between the Brit and the Valencian rider. At the last corner Garzo is in front, Smith tries to enter from the inside but he goes wide and the Spaniard crosses and overtakes him. Under the finish line, Granado wins ahead of Garzò, Smith, Ferrari and Simeon. Great fight between Alex De Angelis and Niccolò Canepa: the rider of the Octo Pramac MotoE team finished in sixth and the LCR E-team rider was in seventh place.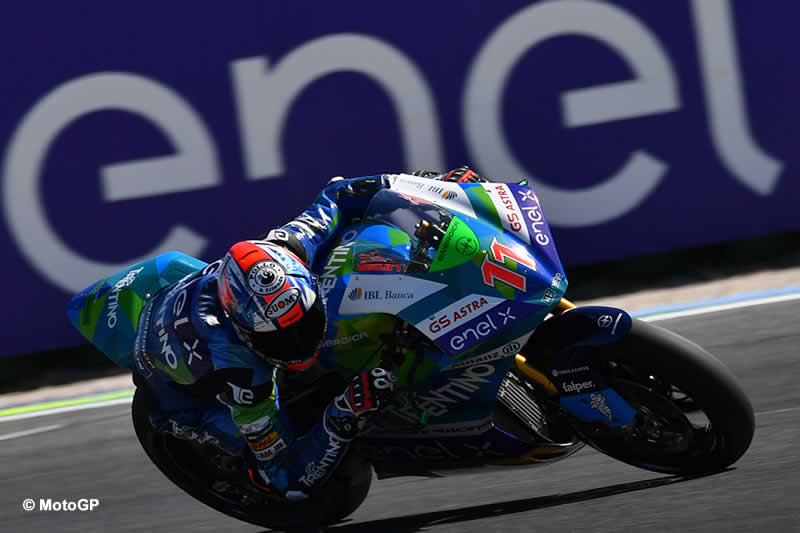 In the overall standings Ferrari has 85 points, 12 points ahead of Garzò. Behind them Smith with 64 points, Simeon with 56 and Di Meglio 52.
Tomorrow at 15: 30 is scheduled the race 2.