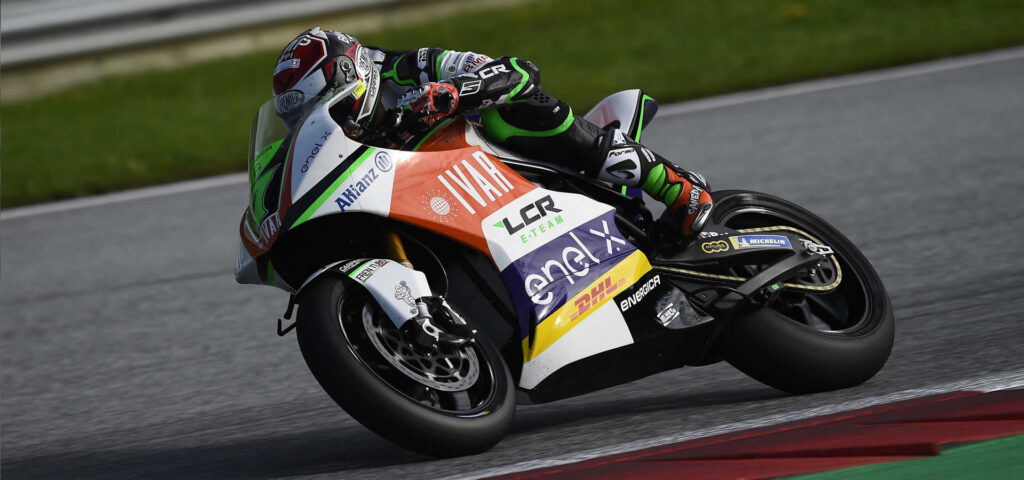 On September 14 and 15 September there will be two races of the FIM ENEL MotoE World Cup at the Marco Simoncelli Misano World Circuit, the Italian circuit in the heart of the Romagna Riviera. The schedule will change with respect to the first two World Cup rounds because 2 races will take place in the weekend. The MotoE will be on track on Friday for two free practice sessions and the E-pole, while on Saturday there will be the first race at the end of the Moto2 qualifying sessions. On Sunday morning the second race of this World Cup round.
Below is the day-to-day schedule (local time GMT +2).
Friday September 13th
Free Practice Nr.1 (FP1) 8:20 - 8:50
Free Practice Nr.2 (FP2) 12:35 - 13:05
Qualification (E-Pole) 16:05
Saturday September 14th
Race Nr.1 16:15
Sunday September 15th
Race Nr.2 10:05
The streaming of the E-pole and the races of the MotoE will be available on the website www.MotoGP.com and, in Italy, on Sky Sport MotoGP channel 208.
At this link the circuit data (link)