After four rounds and six races, Matteo Ferrari (Trentino Gresini MotoE) wins the first edition of the history of MotoE World Cup ahead of Bradley Smith (One Energy Racing) and Eric Granado (Avintia Esponsorama Racing). These are the first names that will be written in the statstics of the new-born MotoGP electric class. This is what the three riders awarded by FIM president Jorge Viegas said in the closing ceremony that took place in Valencia.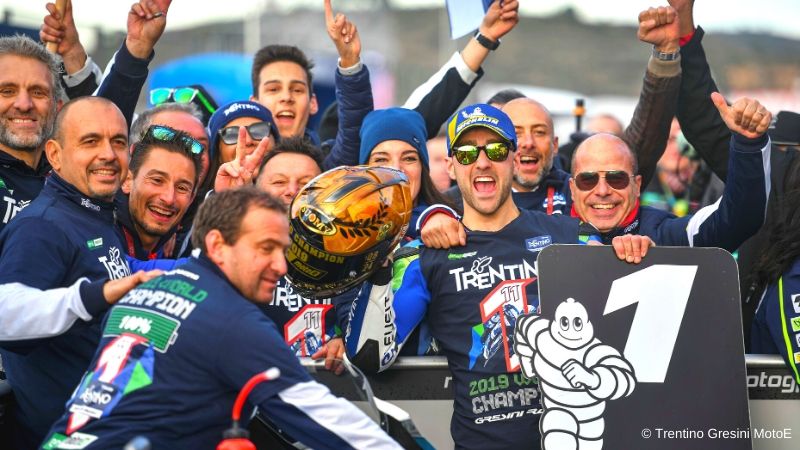 Matteo Ferrari
"I'm really happy with this first title and somehow I entered history by winning the first edition of this cup. When you start a season you always think about winning the championship, but it was unbelievable a few months ago to think me as the champion. I must admit that during the season, race after race, I started to think about it and today I am really excited for this victory. I am in a great team and we have achieved this goal, running against great riders with a lot of experience. Let's enjoy this moment and try to confirm next year! "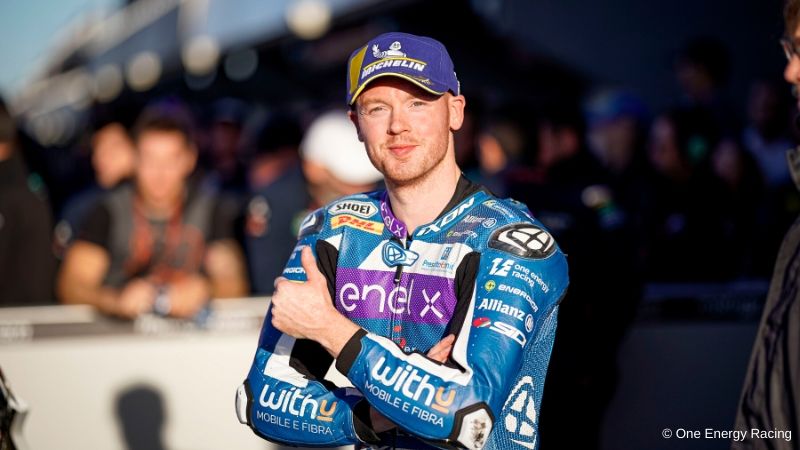 Bradley Smith
"I'm very happy, because we were able to put on a great show at the last race of the season. There were only seven laps, but we made the most of them. I felt very strong this weekend, especially entering corners and under braking. At the beginning of the race I had little grip, but as the laps went by I felt better and we were able to provide a great finale. We picked up two second places at the last round of the season and we have also achieved the runner-up spot. I want to thank the whole team, because it has been a great season."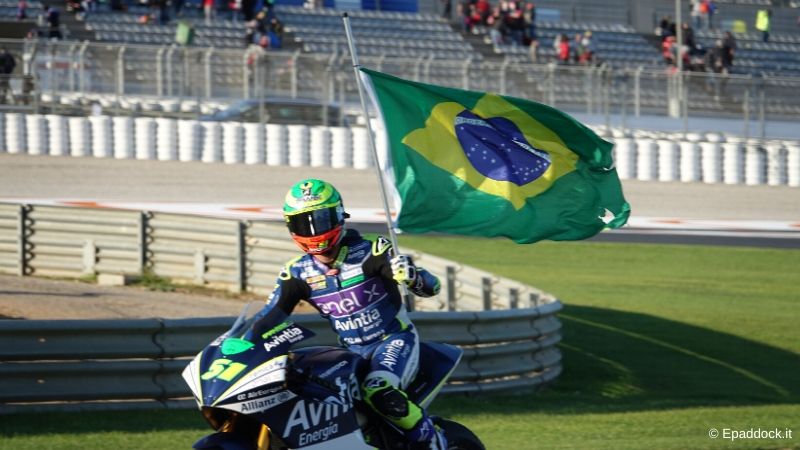 Eric Granado
"We did a good job this weekend, I had good feeling with the bike. In the Sunday race I started good, but it was difficult to get the rhythm in the first laps because it was very cold and I had no grip but once the tired warmed up I could recover time to the leader and catch him. I'm happy for winning the second race of the weekend, it was a big fight and battling with Smith makes me even happier because he was a MotoGP rider and he has experience. That means that the championship has a high level and winning that way feels very special and getting the third position in the championship is even more special. Now it's time to enjoy the victory and get ready for next year."
Here you can download the results file of the Valencia GP: 1 race e 2 race