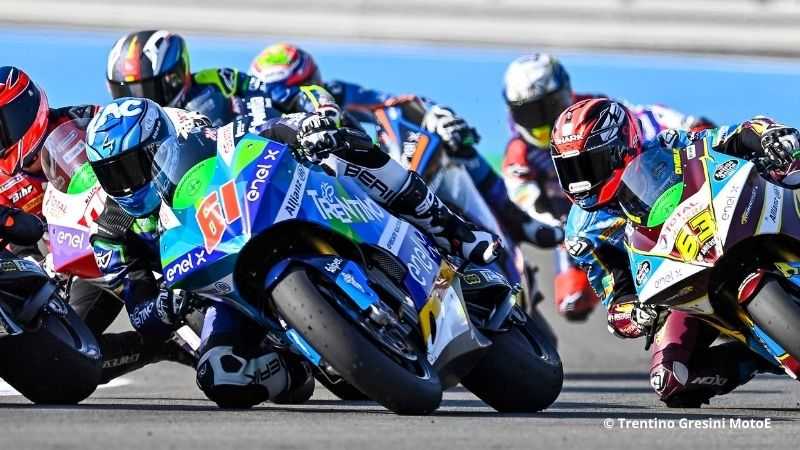 There is no luck for the Trentino Gresini MotoE team, which in four laps loses both its riders and collects zero points in this second round of the MotoE World Cup.
Everything happens at turn six: the first to leave the race is the rookie Alessandro Zaccone, absolutely blameless during the first lap when Tommaso Marcon hits him and eliminates him from his first race. His physical condition was already precarious due to the crash in last week's test and the knee surgery. Zaccone will now have time to recover and prepare for the next rounds of the electric class.
Same corner, but different story for Matteo Ferrari who starts well and in the first four laps he fights for the leading positions. Comeback by Granado who reaches the second position two laps from the end; Ferrari tries not to lose contact with the Brazilian rider and tries to overtake Casadei at turn six. Unfortunately Ferrari goes wide and hits the rear tyre of Granado: race over for Ferrari while Granado restarts in last position. At the end of the race also a penalty for the Italian who in Misano will lose three positions on the starting grid.
The rider from Rimini, waiting for Misano's double home round in September, now is in sixth position in the general standings with twenty-one points behind Aegerter.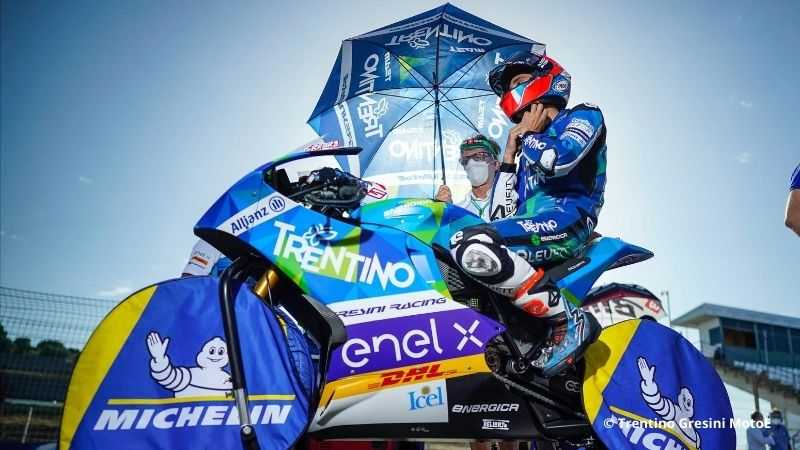 Matteo Ferrari
"I am very sorry especially because we are now far away in the standings. I tried to recover positions but unfortunately I hit a rider in front of me, without that contact I probably could have saved the crash but it didn't happen. Now head down, we are working and I am sure that we can still reverse the situation in the championship in the next appointments".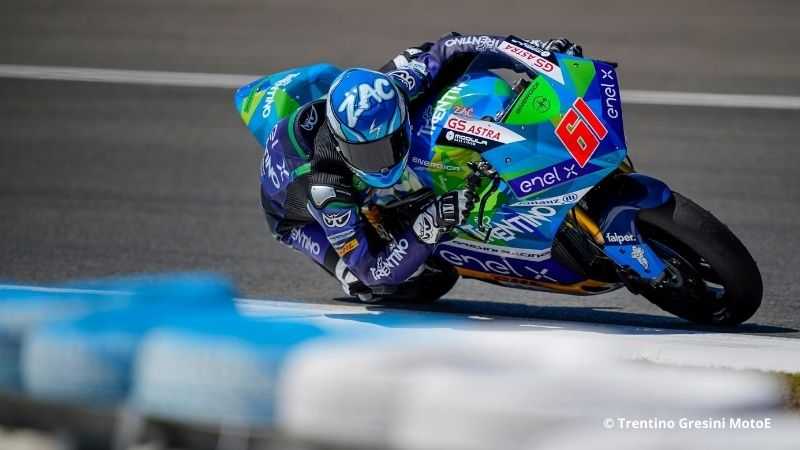 Alessandro Zaccone
"Few words to say, I didn't even finish the first lap. I had recovered two positions and the bike was fine, then at six I have been hit by another rider. Two races and zero laps was not the way I hoped to start my adventure. I am especially sorry for the team that has worked hard. Now let's try to recover for the races in Misano".
Here you can find the results of the GP of Andalusia.
To be updated on the MotoE World Cup, subscribe to Epaddock's Whatsapp broadcast and get all our news on your mobile in real time: find out how here.