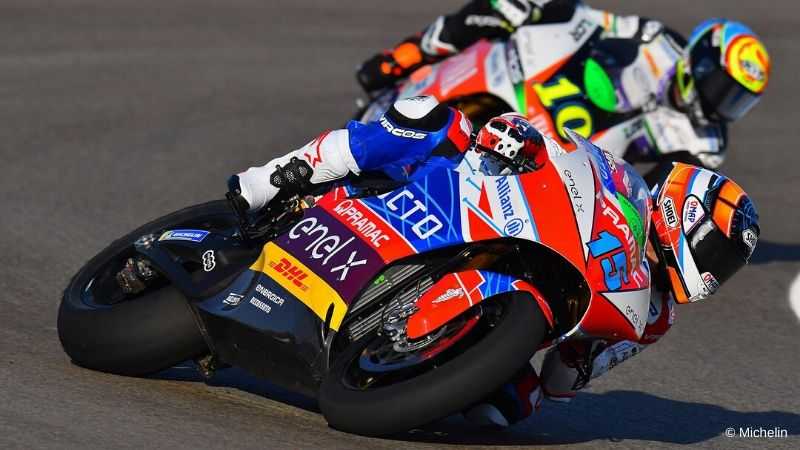 In view of the third round of the MotoE World Cup 2020 on the Marco Simoncelli Circuit of Misano Adriatico, Nicolas Goubert explained in detail some of the improvements that will characterize the 2020 edition.
As for the news, many derive from the evolution of the bikes compared to last year. Energica worked hard to improve engine torque, increasing it by 10% below 5000 rpm. In addition, a dedicated cooling system for the battery was introduced, without which it would not have been possible to run the Jerez races with air temperatures close to 40 ° C. (here the details of the new cooling system).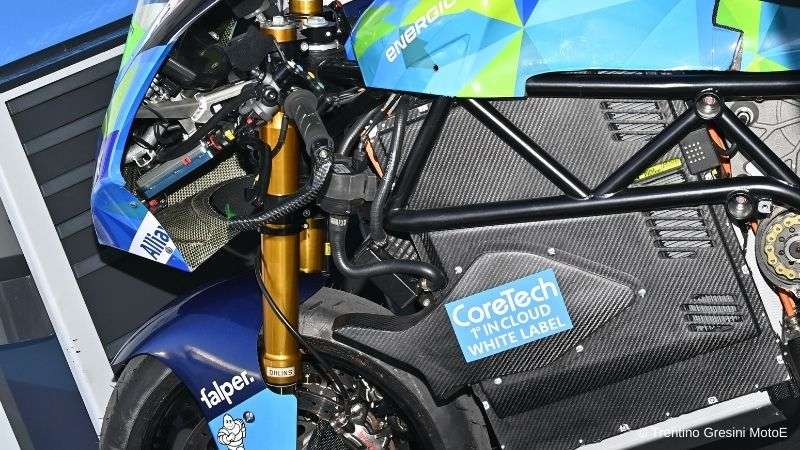 On the suspension front, this year Öhlins (through Andreani Group which manages the support for the MotoE teams) provides new internal parts of the fork to have a slower dive on the front end of the bike with the hard braking (In this section you can find the details of the Öhlins suspensions). Important news also from Michelin: the front tyre has a new compound to give more grip under braking, and the rear one is completely different, with a construction and profile derived from MotoGP. The new tyres have already been used in the first two races at Jerez and have shown good wear and consistent performance. They also fixed the problem of the previous ones which moved too much out of corners (Here you find an in-depth description on Michelin tyres for the MotoE). All these improvements made it possible to lower the lap time at Jerez by 1.5 seconds; we'll see what happens at Misano where the bikes will have more grip thanks to the resurfaced done last winter.
At this link you can find the time schedule of the San Marino GP in Misano on next weekend.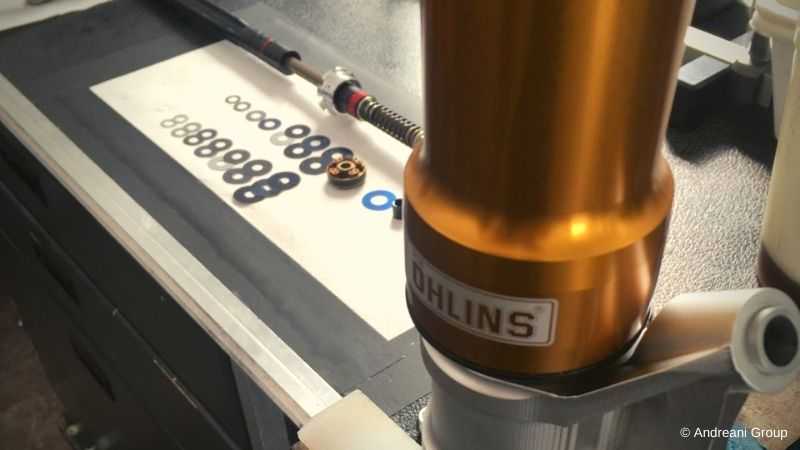 To be updated on MotoE World Cup, subscribe to Epaddock's Whatsapp broadcast and receive all our news on your mobile phone in real time: find out how here.