Why does a manufacturer of electric motorcycles (Energica Motor Company) sign a technical partnership agreement with a manufacturer of air filters (Sprint Filter)? For any internal combustion engine, the filter is essential for combustion air, but why have air filters on the Ego Corsa for the MotoE World Cup? On the 2019 version of MotoE an air filter would have been useless but on some bikes participating in the pre-season tests at the Jerez de la Frontera track, having an air filter is essential.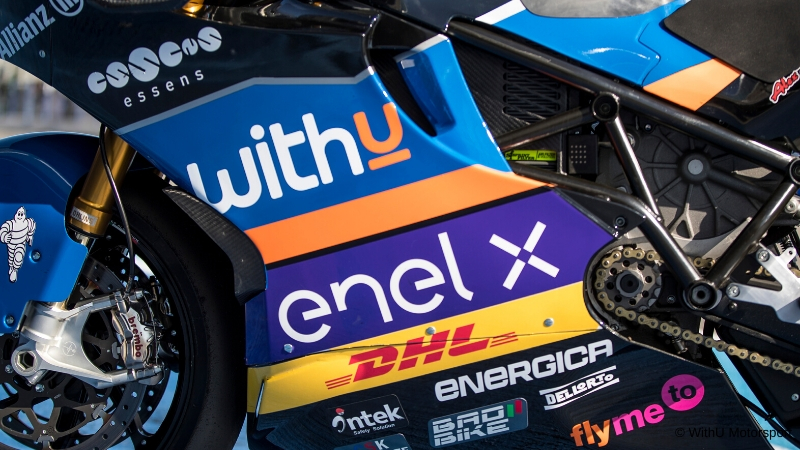 With a view to continuously improving the bikes supplied for the MotoE World Cup, Energica has introduced the use of air filters to achieve a better cooling of the battery pack on the Ego Corsa. The Sprint Filter PXNUMX air filters will improve the temperature management during the recharging process especially during free practice days with three close sessions. The filters are positioned next to the battery pack, as shown in this image.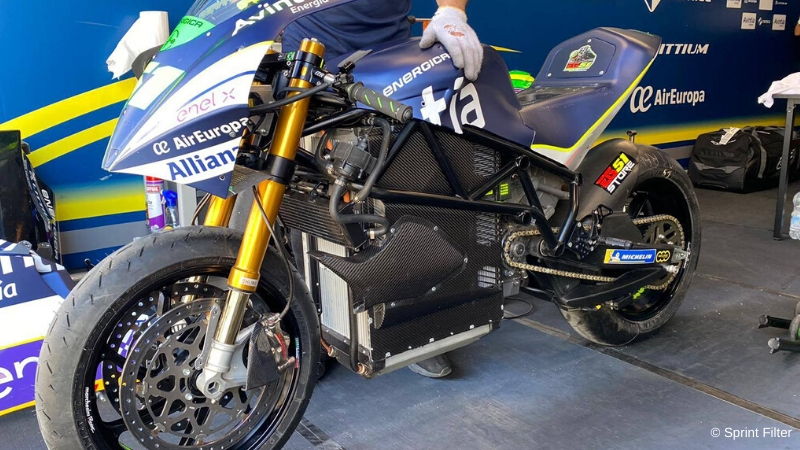 The special kit consists of six air filters in P037, a unique waterproof material patented by Sprint Filter. This element ensures constant air flow and filtration level over time. Here the statements of Giampiero Testoni, Technical Director of Energica, and Fabrizio Marcucci, Marketing & Sales Director of Sprint Filter.
Giampiero Testoni (CTO Energica)
"We're really happy with the partnership forged with Sprint Filter, a very well known and appreciated institution in the automotive and motorsport sectors for several decades. Energica is always looking for innovative solutions that can help bring forward the development path of the company, which has already led to incredible results in a short time span and allowed the creation of the MotoE World Cup of which Energica is the single manufacturer. The first edition of the series has been a success and now we're ready for a second, exciting season."
Fabrizio Marcucci (Marketing & Sales Director of Sprint Filter)
"We're extremely proud with this long-term partnership with Energica Motor Company, a globally known company which is known for the high-quality of their motorcycles, so much that it was selected as single manufacturer of the MotoE World Cup. To be their supplier is a great testimony for the quality of our products".
To be updated on the MotoE World Cup, subscribe to Epaddock's Whatsapp broadcast and get all our news on your mobile in real time: find out how here.