The Avant Ajo team MotoE and Hikari Okubo forced to retire after an excellent performance in the French GP of MotoE in Le Mans.
Hikari Okubo had an unlucky race in the French Grand Prix after a fantastic start. The Japanese rider crashed when he was leading the race, hit by another rider who collided with him. Despite the conclusion of his weekend, the Avant Ajo MotoE rider proved to be in a excellent mood, gaining ten positions in two laps and temporarily taking the lead in the second round race of the MotoE World Cup 2021.
Next round in two weeks on the French track at Le Mans for the French GP.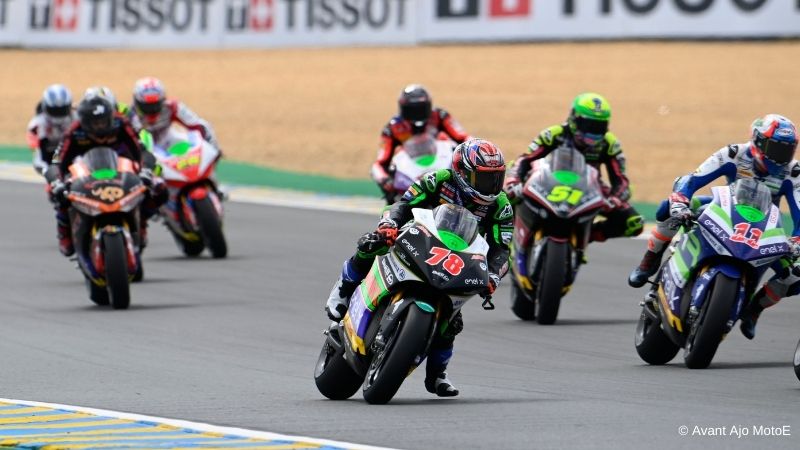 Hikari Okubo
"It was a difficult day as we crashed due to another rider's mistake. What I will take away from today is that we had a great start and were able to push hard, until we took the lead. Now we have a couple of weeks off before the next race, where we will try again, doing our best as always."
Aki Ajo - Team Manager
"It was a shame about Okubo's crash, as he had made a spectacular start and was leading the race. Throughout the weekend he had proven to be very strong both in the dry and in the wet. He did something that we have never seen before with these electric bikes, which is overtake a large number of riders on the opening laps and get to the front of the contest. We are sad that he was unable to complete the round due to a mistake by another competitor."
To be updated on MotoE World Cup, subscribe to Epaddock's Whatsapp broadcast and receive all our news on your mobile phone in real time: find out how here.