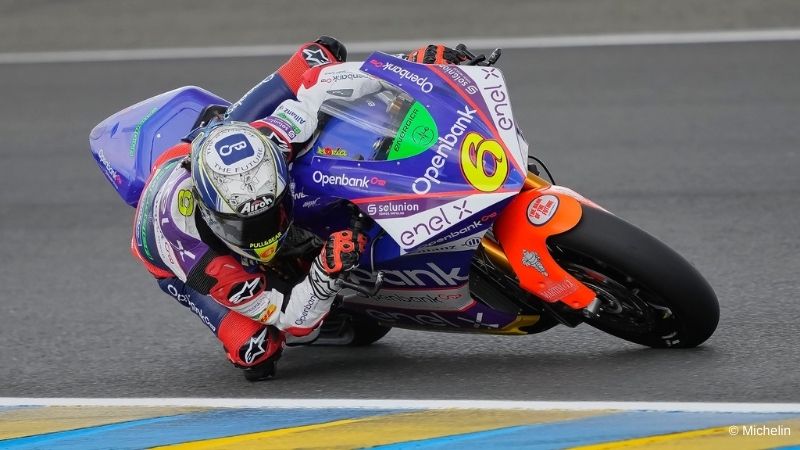 The Spanish rider of the Openbank Aspar Team continues her season in MotoE with another Top 10 performance in the French GP. Second consecutive fall of Fermín Aldeguer..
María Herrera scored another Top 10 race in the second round of the FIM Enel MotoE World Cup in the French Grand Prix. The Openbank Aspar Team rider started XNUMXth after seeing her best time in timed practice cancelled. Little by little, maintaining her pace, she recovered up to ninth position, a position she had to give up in the race final; Herrera finished tenth in the race while in the general standings she is eighth.
Maria Herrera crossed the line five seconds behind the winner in the closest race of MotoE. Her team-mate Fermín Aldeguer crashed again and could not transform his great result on the grid into a good position in the race. Aldeguer was fourth when, right at the start of the third lap, he crashed, dragging Hikari Okubo to the ground with him. The Openbank Aspar Team rider was able to get back on his feet and complete the race in fifteenth position.
Next round on June 6th on the Barcelona track for the Catalunya GP.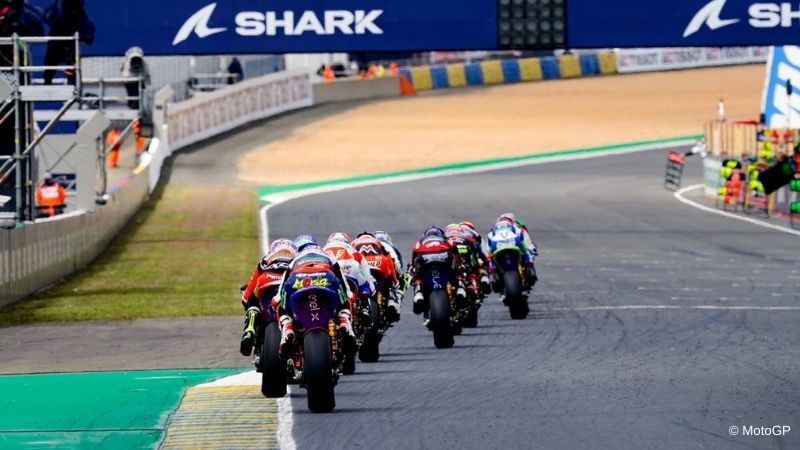 María Herrera
"I had a good start, I was able to quickly overtake a couple of riders ahead of me who were slower but who qualified ahead of me after my best lap was canceled. We were a great group, I was comfortable, but I didn't have the same feeling as in qualifying, I was struggling to have the right grip. I'm happy to be in the points zone after the pump arm operation, we have six points more in the championship."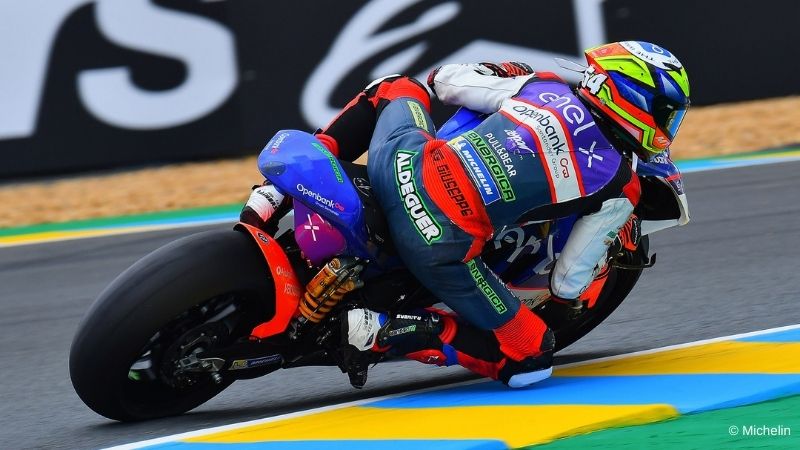 Fermín Aldeguer
"I'm not happy. I had a good start, but the track had little grip and many leading riders risked falling. This caused me to slow down and lose some positions. When I was overtaking, I unfortunately hit another rider and we crashed. Despite everything, I returned to the race and scored a point."
To be updated on MotoE World Cup, subscribe to Epaddock's Whatsapp broadcast and receive all our news on your mobile phone in real time: find out how here.