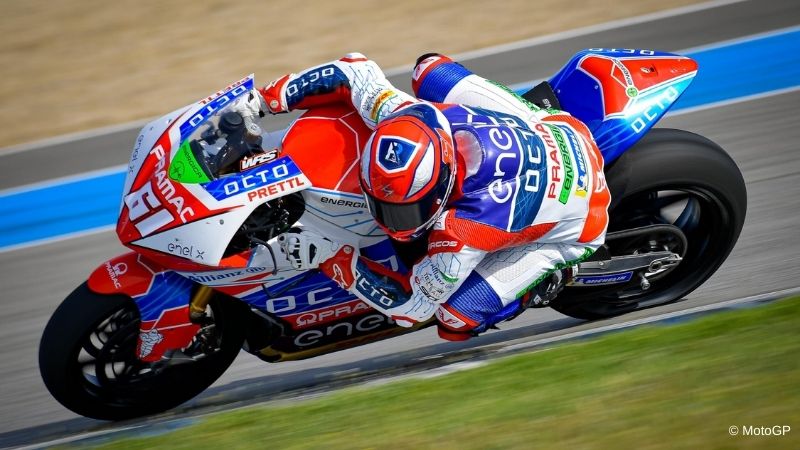 Alessandro Zaccone (Octo Pramac MotoE) won the first race of the third season of the MotoE World Cup. The Italian riders was first at the finish line followed by Dominique Aegerter (Dynavolt Intact GP) and the 2020 world champion, Jordi Torres (Pons Racing 40).
The 8-lap race, originally scheduled for 10:05 am (local time), has been postponed to 15:30 pm due to an accident during the Moto2 warm-up which damaged the protections in an area of ​​the Jerez circuit.
At the start, at the first corner, Tulovic passes first in front of Granado and Aegerter. Behind them are Aldeguer, Zaccone and Torres. Immediately in the first lap, at turn five, Perolari and Zannoni crash together, both riders ok with the second who restarts at the back of the group. During the first lap Eric Granado recovers the lead followed immediately by Zaccone and Aegerter. Meanwhile, Ferrari closed the first lap in thirteenth position from the last position on the grid.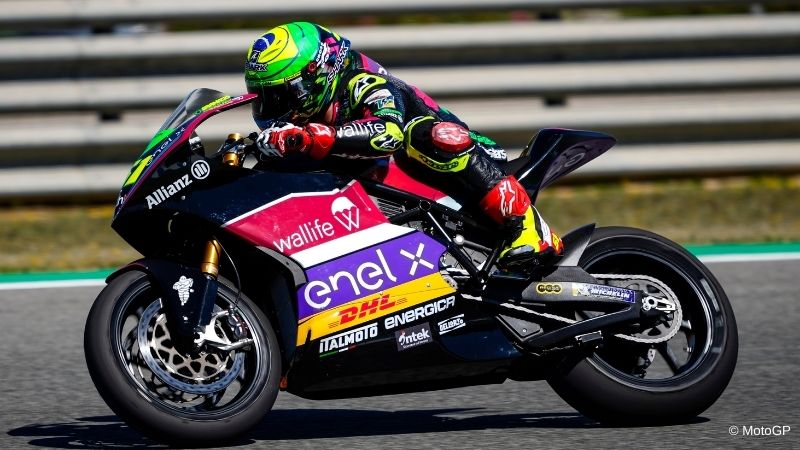 In the second lap, at turn 6, contact under braking between Aldeguer and Tulovic who are forced to retire. Both riders ok. A group of four riders takes the lead, riding at the pace of 1: 47.7: Granado, Zaccone, Aegerter and Torres. At the end of the second lap Ferrari is in tenth position behind Maria Herrera.
In the third lap the drama: Granado crashes at turn six while he was leading the race, leaving the track free for the trio formed by Zaccone, Aegerter and Torres. In the same lap Xavi Cardelus also ends up on the ground. Cardelus leaves the track unharmed while Granado manages to restart from behind the group.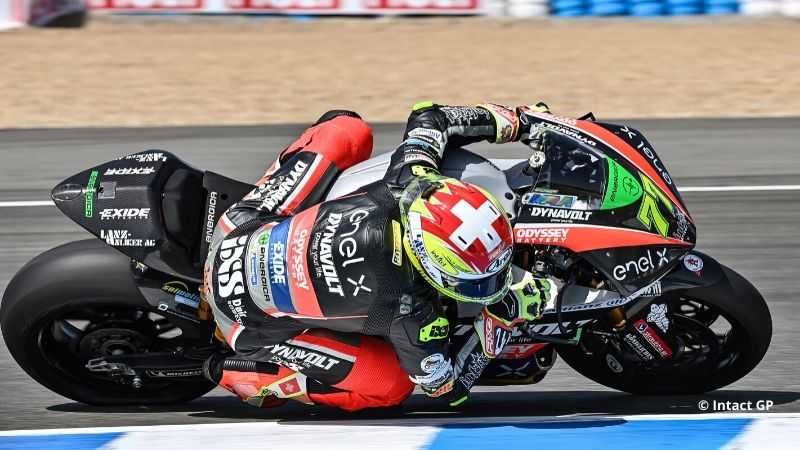 Halfway through the race the leading trio leads the race, behind them are Casadei and Pons, best rookie, in fifth place. Meanwhile, Ferrari moved up to seventh position.
With two laps to go, Aegerter reduces the gap on Zaccone and tries an attack at turn six but the Octo Pramac team rider resists and keeps the lead.
Perfect last lap by Alessandro Zaccone who corner after corner gains on Aegerter preventing the Swiss rider from attacking him at the last corner before the finish line.
Under the checkered flag Alessandro Zaccone passes first for the first time in MotoE, in front of Aegerter and Torres. Casadei reaches the finish line fourth, ahead of Pons and Ferrari.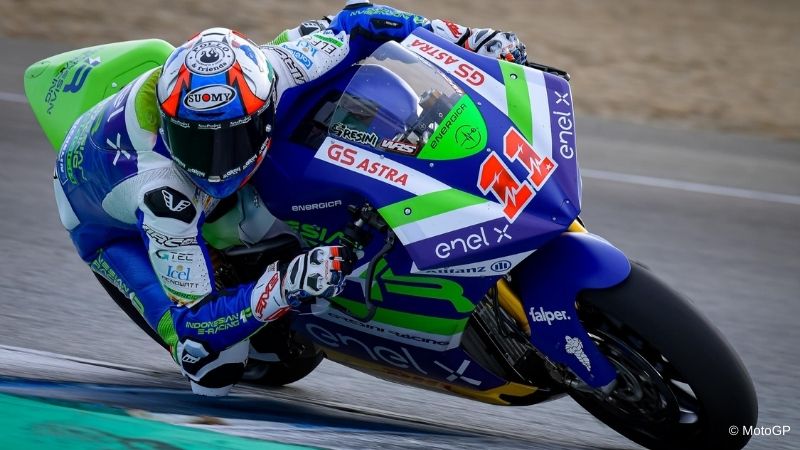 Error

cURL error 28: Operation timed out after 5001 milliseconds with 0 bytes received
Next round in two weeks on the French track at Le Mans for the French GP.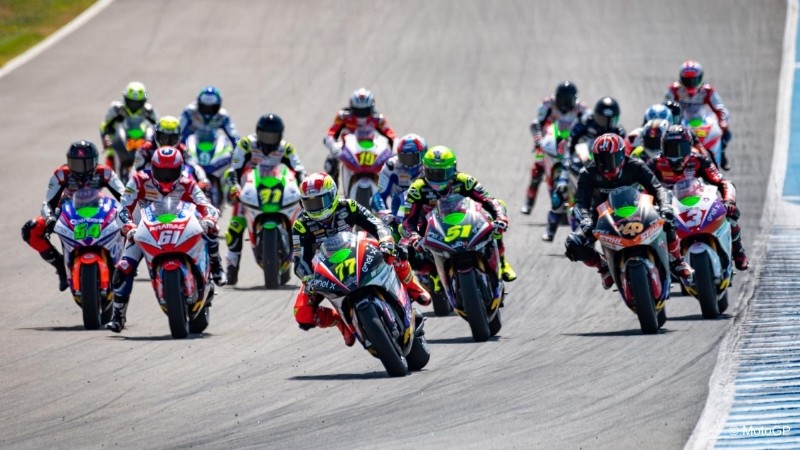 To be updated on MotoE World Cup, subscribe to Epaddock's Whatsapp broadcast and receive all our news on your mobile phone in real time: find out how here.