In the fourth round of the MotoE World Cup, Lukas Tulovic started from the front row for the second time this season. With an excellent start, he took the lead of the group at the first corner, but he quickly lost the leadership of the race. Nevertheless, the German Tech3 E-Racing rider managed to have a very good race and crossed the line in fifth place, his best result so far in 2021.
At the same time, Corentin Perolari started from ninth position, his best position on the grid in his debut year in MotoE. The Frenchman fought throughout the race even against more experienced riders than himself and finished the race in eleventh position.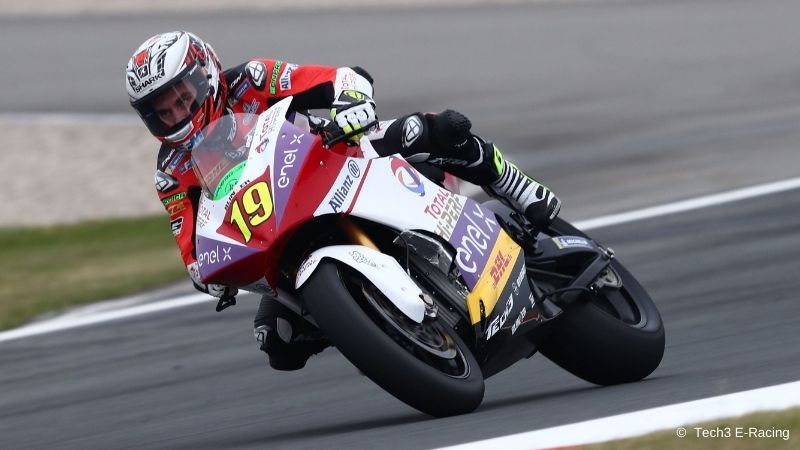 Lukas Tulovic
"I had an amazing start to the race and was leading the first one and a half laps. I felt great on the bike from the start, but then another rider passed me and I lost the speed from turn one to turn three and two, three riders could pass me. Then I was in the middle of the group and everybody tried to overtake, did block passes and I lost a lot of time there in the fight with the group. I tried to recover, but it was difficult.
The race was crazy and the loss of positions in the second or third lap ruined my possibility to fight for the podium unfortunately. So, I'm a little bit disappointed to finish only in fifth position. The potential was much higher. Thank you to my team, they did a fantastic job this weekend. We deserved more than fifth, but that's racing and we will fight back in Austria."
Corentin Perolari
"It was actually my best race of this season so far. I'm still missing a bit of speed, but I'm still satisfied. I missed the track limits two times during the race, so towards the end I was a bit more careful with this in order to not receive any penalty. It has been pretty difficult, but we are getting closer step by step, so I'm really happy about this weekend in general."
Hervé Poncharal
"It was a good weekend altogether for Tech3 E-Racing. We were very proud and happy yesterday with another front row from Lukas, second on the grid. Corentin did an ok Qualifying too.
Lukas exited so well from the grid again and has been leading the start of the race in a really nice way, clean and fast. But as usual, when everybody comes back, they were touching each other and eventually Lukas lost quite a few positions. But I'm really happy, because he managed to recover in the last lap, which helped him to end up in the top five. This is nice, although I know that he's not really happy, but I think he is learning a lot in the MotoE racing, which is such a short race and you need to be really aggressive from the start. This is something he is learning race after race. It's a good result for Lukas.
Corentin did also his best race of the year. He is getting more and more used to the MotoE, which is a very different way of riding and understanding how to go fast on a motorcycle. He ended up in XNUMXth in a strong group. He is definitely improving and we hope he will be regularly in the top ten after the summer break. Thank you to our two guys, to the crew who works really hard and well. Let's re-meet all in Austria."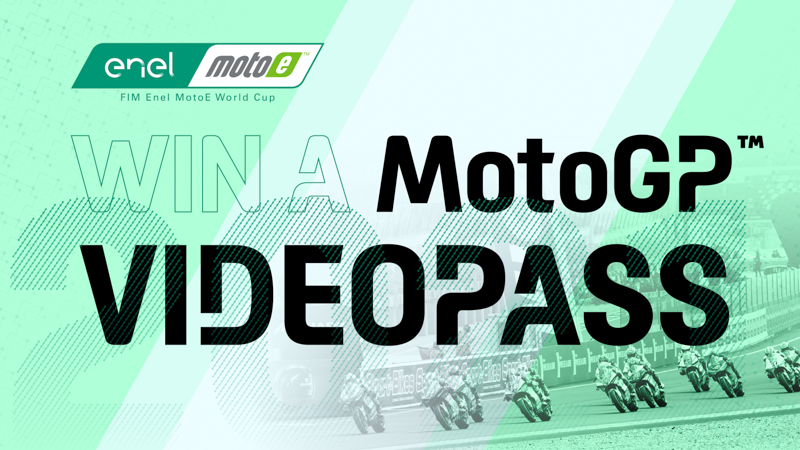 To be updated on MotoE World Cup, subscribe to Epaddock's Whatsapp broadcast and receive all our news on your mobile phone in real time: find out how here.