The name of the new EMCE motor stands for Energica Mavel co-engineering and was born from the Made in Italy partnership of Energica Motor Company and Mavel to equip the road bikes of Energica.
Waiting to find out in the coming months what will be the technical innovations that will be introduced in the MotoE World Cup 2020, Energica presents the new EMCE engine that will be installed on its road bikes. The new motor features a peak power of 126 kW at 8500 rpm and is equipped with liquid cooling for greater performance. The weight drops by 10 kg, with a increase in autonomy between 5 and 10%, depending on the riding style.
The liquid cooling allows a better thermal balance of the motor and the inverter, which provides the possibility of working with higher torque and power density to ensure greater acceleration.
"Innovation is the main core of our technical department which, together with Mavel, has found the right collaboration to push the limits of current technology even further, further improving an already highly performing product.", said Giampiero Testoni, CTO of Energica Motor Company.
The introduction on the market of the new EMCE engine was planned for MY2022, but following the difficulties of our supply chain - due to the global pandemic situation - we decided to anticipate the release and in just 6 months we developed this co-engineering with Mavel, up to the current production".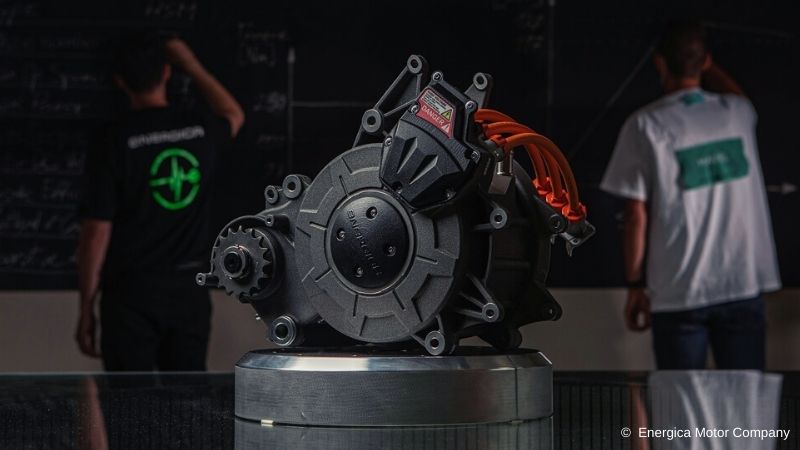 The technological collaboration between Energica Motor Company and Mavel has focused on finding solutions that optimize the efficiency of the system. Among the main advantages that contribute to improving motor performance are:
innovative rotor and stators geometries that minimize energy losses and maximize performance. The flat-curve torque delivered and the reduction in weight make the EMCE unique in terms of power and torque density;
innovative cooling of the rotor capable of generating an internal flow of air that flow through the magnets and cools them, allowing the engine to work at optimum conditions even at high speeds;
adaptive control algorithms that ensure the improvement of the inverter operating efficiency;
sensors capable of analyzing the operating data of the motor to prevent any possible failure.
At the moment it is not known whether the EMCE will be the engine of the Ego Corsa for the MotoE 2022. However, we can imagine that the increased performance and 10kg weight reduction put this component at the top of the wish list for drivers and teams for next year.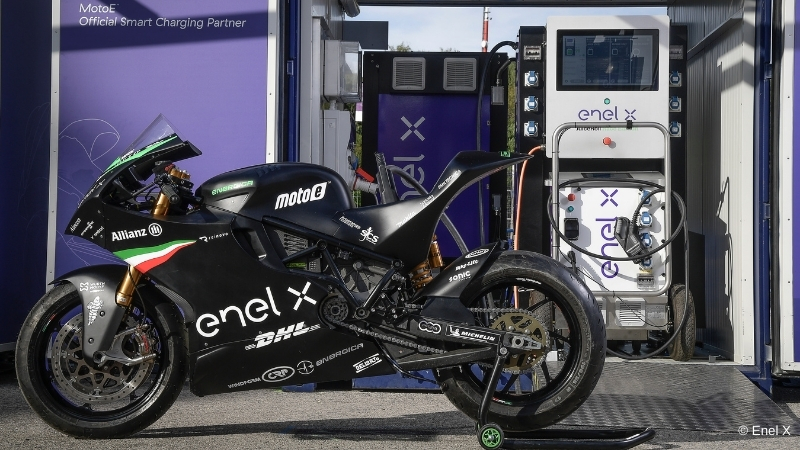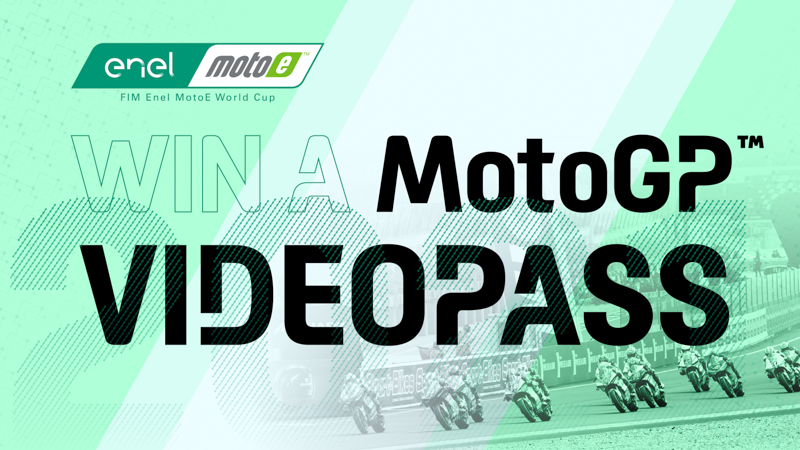 To be updated on MotoE World Cup, subscribe to Epaddock's Whatsapp broadcast and receive all our news on your mobile phone in real time: find out how here.