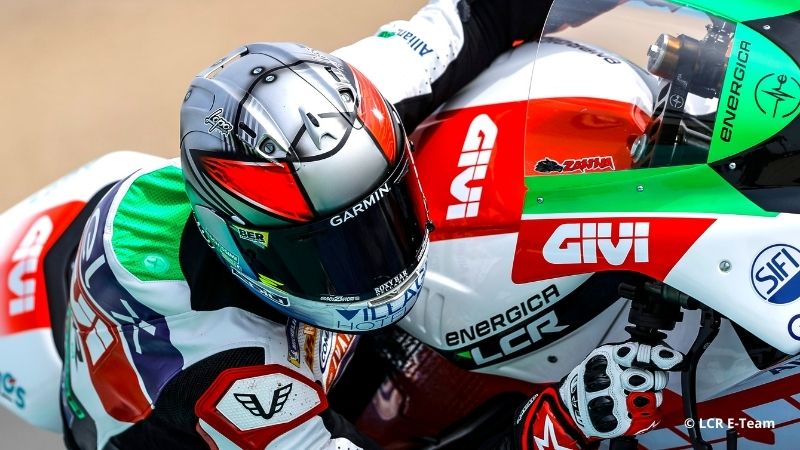 The LCR E-Team completed the second pre-season test, including a race simulation in which Miquel Pons finished third. After a good first day of testing, the Spaniard started the simulated race from the third row and managed to recover up to the second position before being overtaken by fellow countryman Fermin Aldeguer. Meanwhile, his teammate, the Italian Kevin Zannoni, started from the last row of the grid, finishing the race in thirteenth position. For Zannoni, winner of the Italian Moto3 championship, a lot of work to find the right filling with the weight of the MotoE.
On the third day, the LCR duo continued to test their Ego Corsas. Miquel Pons finished seventh in the combined times standings. Zanonni suffered a small crash without consequences during the last session, finishing sixteenth.
Both riders are optimistic about the progress made during this test session and are looking forward to the opening round of the MotoE World Cup in Jerez, Spain on May 2nd.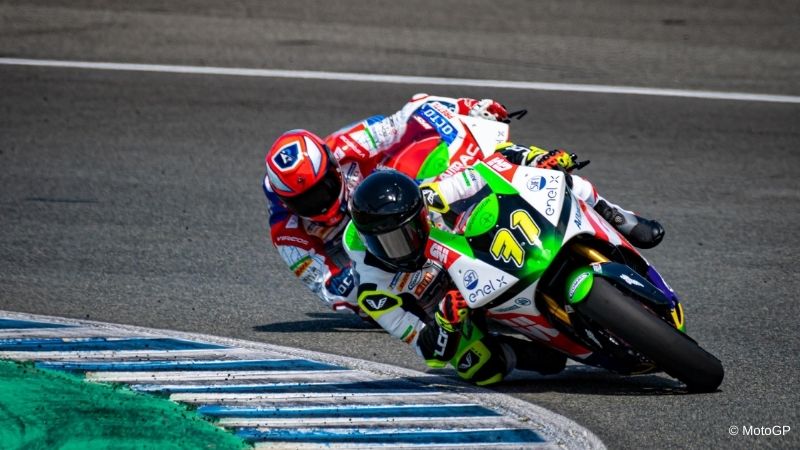 Miquel Pons
"Good days of testing for us. We've learned a lot and improved in every session. We did a great race simulation, scoring a podium, so I am happy about that. We could try the bike on race mode and try some overtaking maneuvers. I am leaving Jerez with a good feeling and I am looking forward to the first race on May 2nd."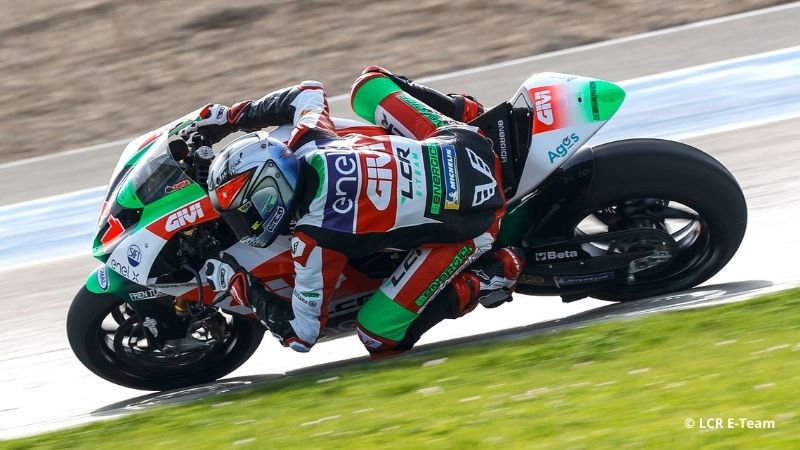 Kevin Zannoni
"We've finished the second test here in Jerez. I think it was a good three days of testing for me. I did improvements practice by practice. I feel better compared to the first test, which is very important. I hope to go one step further for the first race but I have to say that on every outing, I felt better and better on the bike, and this is key. Unfortunately, on the last session of the last day, I had a small crash, but I am ok. All in all, I am happy and I want to thank my team and Lucio. Hopefully I can do better next time."
To be updated on MotoE World Cup, subscribe to Epaddock's Whatsapp broadcast and receive all our news on your mobile phone in real time: find out how here.