Fermín Aldeguer, who just turned 16, was the best rookie in the last pre-season test of the MotoE and was ranked as the best Spanish rider.
The rider of the Openbank Aspar Team, Fermín Aldeguer, ended the pre-season of the FIM Enel MotoE World Cup with fifth position in the combined Jerez test standings, behind riders with one or two seasons of experience on the same bike. Aldeguer, who turned 16 last week, set the best time in 1:47.760, 695 thousandths behind of Brazilian Eric Granado, first in the standings of these three days. With this fifth position, together with the second position in the race simulation, Fermín Aldeguer closes an excellent test with the MotoE before the first race of the season, on May 2nd, at the Spanish Grand Prix.
His teammate, María Herrera, finished this last pre-season test in thirteenth position, 1,6 seconds from the best time. Herrera completed a total of 54 laps over the three days of testing at the Jerez - Ángel Nieto circuit. The Spanish rider has taken note of several details to refine in order to continue to improve and get closer to the leading group at the next Spanish Grand Prix.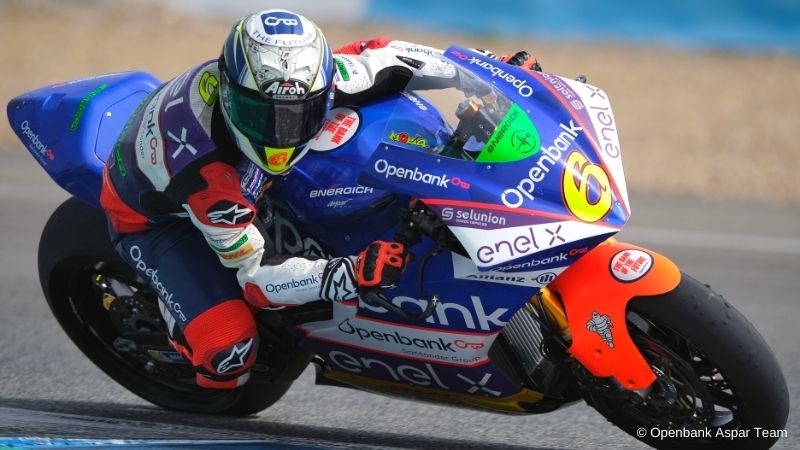 María Herrera
"These three days have helped me to continue getting to know the bike and to improve for the race. We have an ideal lap better than the actual lap time; this means we have room for improvement. I am happy because we have worked well. It is taking us a bit, because it is not easy, but we are in good times to fight with the top 5 group and to aim for a podium this year. Little by little we will succeed."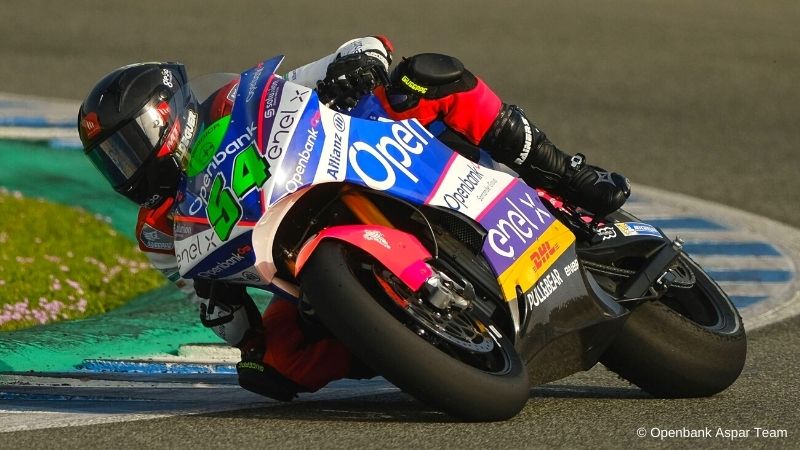 Fermín Aldeguer
"We finish the last preseason test with the aim to compete as soon as possible. During the three days in Jerez, I felt comfortable on the bike and I rode in very competitive times. The adaptation to MotoE is being good and in two weeks we will see the first real test in the Spanish Grand Prix race."
To be updated on MotoE World Cup, subscribe to Epaddock's Whatsapp broadcast and receive all our news on your mobile phone in real time: find out how here.