Calendar MotoE 2022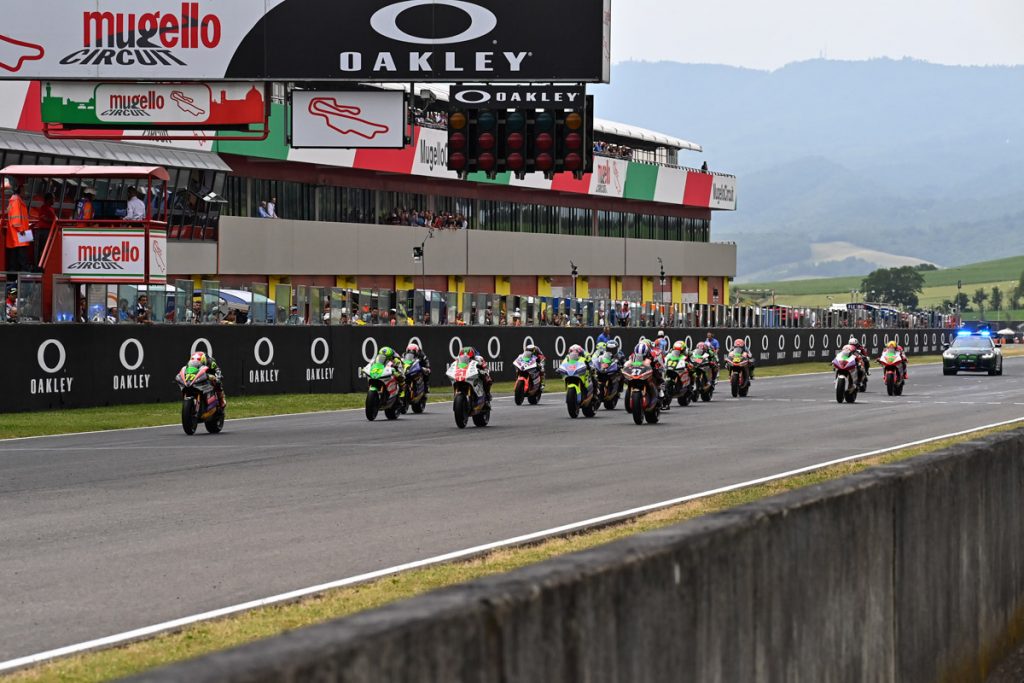 The calendar of the MotoE 2022 - Lots of news for the fourth edition of the MotoGP electric class. The main one concerns the new formula of the championship which foresees two races for each round. In 2022 there will be one more round than last year, for a total of seven rounds and fourteen races. Revolution also in terms of qualifying which adopt the MotoGP format with Q1 and Q2 with 10 riders each.
Compared to the tracks, the main novelty is the Italian circuit of Mugello. It was originally intended that the MotoE contested a round on the new KymiRing in Finland, but the event was later canceled as the circuit is not yet in possession of homologation.
Also in 2022, the MotoE World Cup will end with the San Marino GP on the Marco Simoncelli circuit in Misano at the beginning of September. The way of the MotoE 2022 will be in the Spanish GP at the Jerez de la Frontera circuit; the two pre-season test sessions will also take place on the same track. Compared to last year, it leaves the calendar of MotoE the Catalonian GP on the Barcelona track, due to the concomitance with the 24h of Spa Francorchamps of the World Endurance Championship.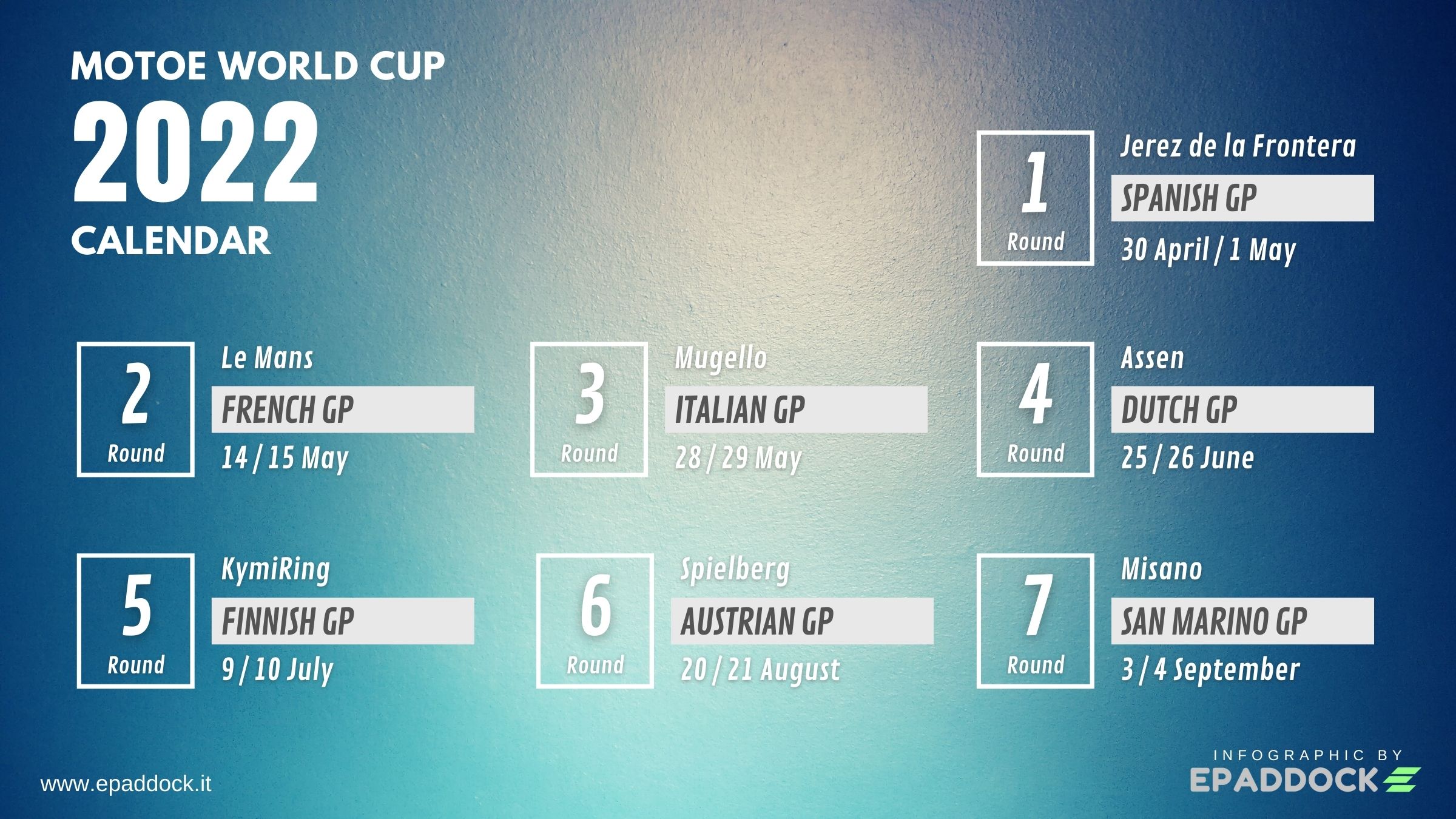 These are the dates and the tracks of the MotoE World Cup 2022:
- 30 April / 1 May - Spanish GP - Angel Nieto circuit at Jerez de la Frontera
- 14 / 15 May - French GP - Bugatti circuit at Le Mans
- 28 / 29 May - Italian GP - Mugello Circuit
- 25 / 26 June - Dutch GP - TT Assen Circuit
- 9/10 July - Finnish GP - KymiRing Circuit (Event Canceled)
- 20 / 21 August - Austrian GP - Red Bull Ring Circuit at Spielberg
- 3 / 4 September - San Marino GP - Marco Simoncelli Circuit of Misano
This is the calendar of the pre-season tests:
- 7 / 8 / 9 March - Angel Nieto circuit at Jerez de la Frontera
- 11 / 12 / 13 April - Angel Nieto circuit at Jerez de la Frontera

To be updated on MotoE World Cup, subscribe to Epaddock's Whatsapp broadcast and receive all our news on your mobile phone in real time: find out how here.