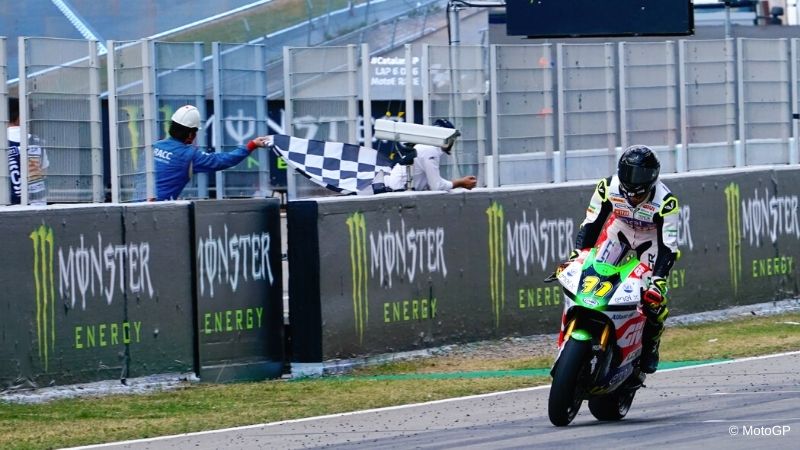 First unforgettable victory for the LCR E-Team at the Circuit de Barcelona-Catalunya. In the Catalan GP, ​​the Spanish rider Miquel Pons won his first race in the MotoE World Cup 2021.
After qualifying 4th during the Epole on Saturday, the Spaniard did a flawless race, full of overtaking, at the end of which he took his first victory with the LCR colors. Team-mate Kevin Zannoni finished twelfth, improving his feeling with the Ego Corsa on the Catalan track.
It is a special day for the LCR Team, in the year of its 25th anniversary; with this victory the team has won in every category in which it has competed in its history.
The LCR team is already looking forward to the next round. Pons earned significant points with this win and is now fourth in the overall standings. Pons and Zannoni will be back on track for the fourth round of the MotoE in three weeks, on the legendary TT Circuit Assen, also known as "The Cathedral".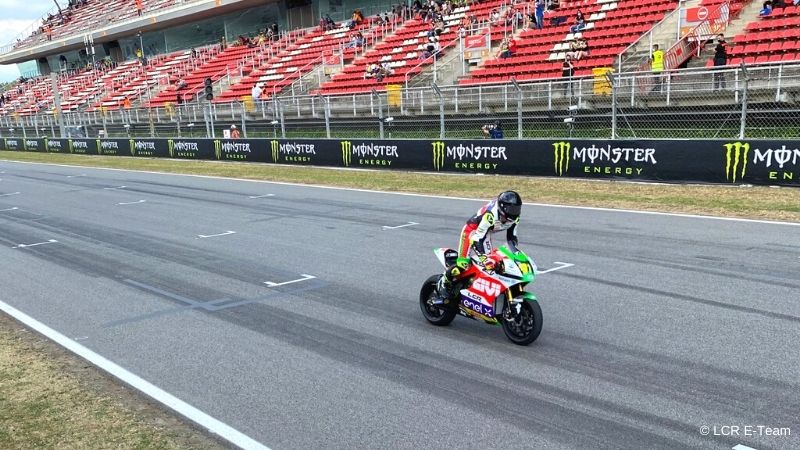 Miquel Pons
"I am very happy to be honest. First of all, I'd like to dedicate this victory to my family, my team and my dear friend Jason. I know he was watching me from above. Towards the end of the race, I felt strong, I felt that I could push a little bit more, so I did, and here we are. Can't wait to be back on the bike in Assen."
Kevin Zannoni
"It was a good race for me because I'm improved my lap time and my feeling on the bike. It was good. I think it is a good step forward, we still need to work to stay in the top positions but I am sure we can't get there. We'll see in Assen. I would like to thank my team for their hard work and congratulate my teammate for winning the race today."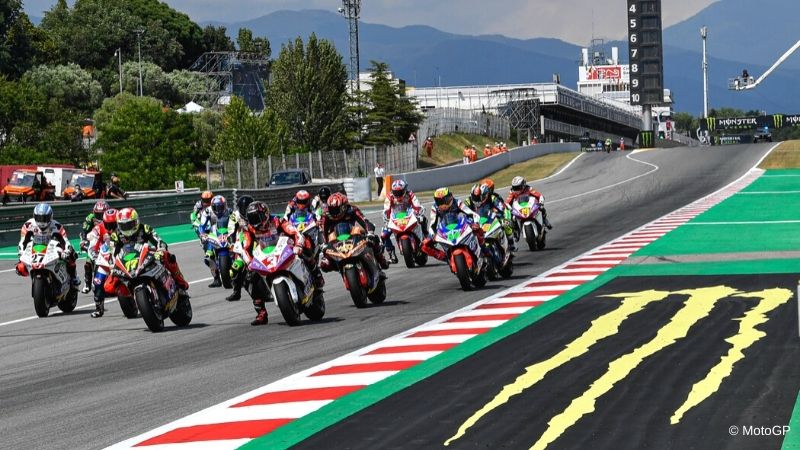 To be updated on MotoE World Cup, subscribe to Epaddock's Whatsapp broadcast and receive all our news on your mobile phone in real time: find out how here.