The E-pole session is always a new challenge as the pilots are allowed only one attempt at the fastest lap which will decide their position on the starting grid. Today in Austria the small mistakes made by Niccolò Canepa in his fast lap they did not allow him to go beyond eleventh position on the grid.
Even for his teammate, Randy De Puniet, an error compromised the qualification, going to the "green" in the fast lap has in fact seen the time canceled and tomorrow he will start from the back of the grid. Both Niccolò and Randy are however two great champions and tomorrow they will do their utmost to reach the best positions in the race.
Under the statements of the two pilots after the Epole.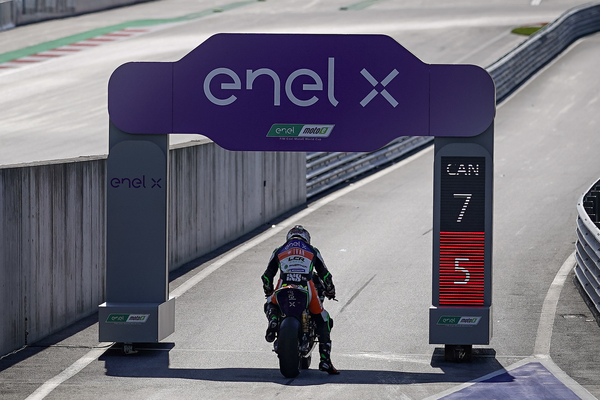 Niccolò Canepa
"In the E-pole I made a mistake on my fast qualifying lap so I was slower than in the free practice sessions yesterday and this morning. I'm further back on the grid in 11th but, anyway, I still feel strong for the race because I was fast in every session so I think we can make up some places in tomorrow's race."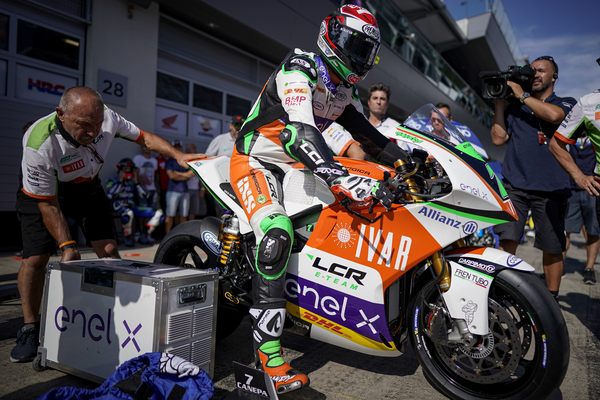 Randy De Puniet
"It was not an easy day, this morning we still had some vibration at the front of the bike so I missed some practice again. We decided to change the front fork due to the vibration, it was a little bit better but still, I am missing something. Tomorrow, we will change the frame and swingarm and I really hope I will find the feeling I had at the beginning of the year because I was really confident and fast on the bike. It's difficult when you have only one lap in the E-pole. We have made the first step with the new fork so tomorrow with all the changes I hope I will feel better."