Mike Di Meglio wins the race of MotoE in Austria and leads the overall standings. Exciting race also due to wet track conditions due to rain falling just before the start. At the start Di Meglio and Simeon start well but the best start is from Eric Granado who immediately takes the fourth position. In the first few turns they go long Bradley Smith, which recovers easily, e Niki Tuuli, which ends in the escape route and returns to the track in last position. Granado's comeback continues, coming to the head surpassing Di Meglio. Unfortunately for the Brazilian driver comes the crash after a few corners at the head. In the middle of the race Mike Di Meglio is back, followed by Simeon and Garzo.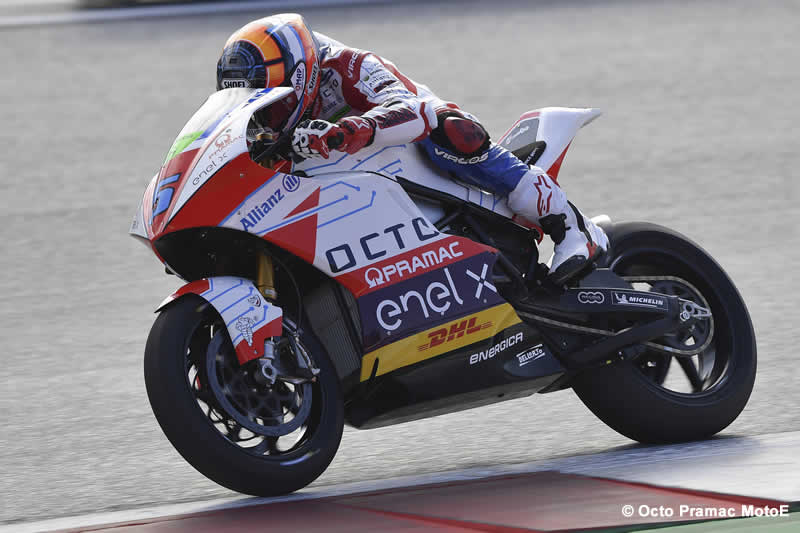 Beautiful comeback from behind by Sete Gibernau who gets to fight with De Angelis and Ferrari for 5th position. After the mistake on lap one, Bradley Smith made up positions after positions until he reached Gibernau's group. Meanwhile, Garzo overtakes Simeon and reaches Di Meglio but pushes too hard and ends the race on the ground. On the last lap Di Meglio and Simeon are first and second while the fight is between Smith and De Angelis for third place. The British driver ahead of the finish line of the San Marino rider Mattero Ferrari e Sete Giberanu.
Podium of the race which then resumes the result of the E-pole with Mike Di Meglio first, Xavier Simeon second and Bradley Smith third. The general classification sees Mike Di Meglio in the lead followed by Bradley Smith and Xavier Simeon.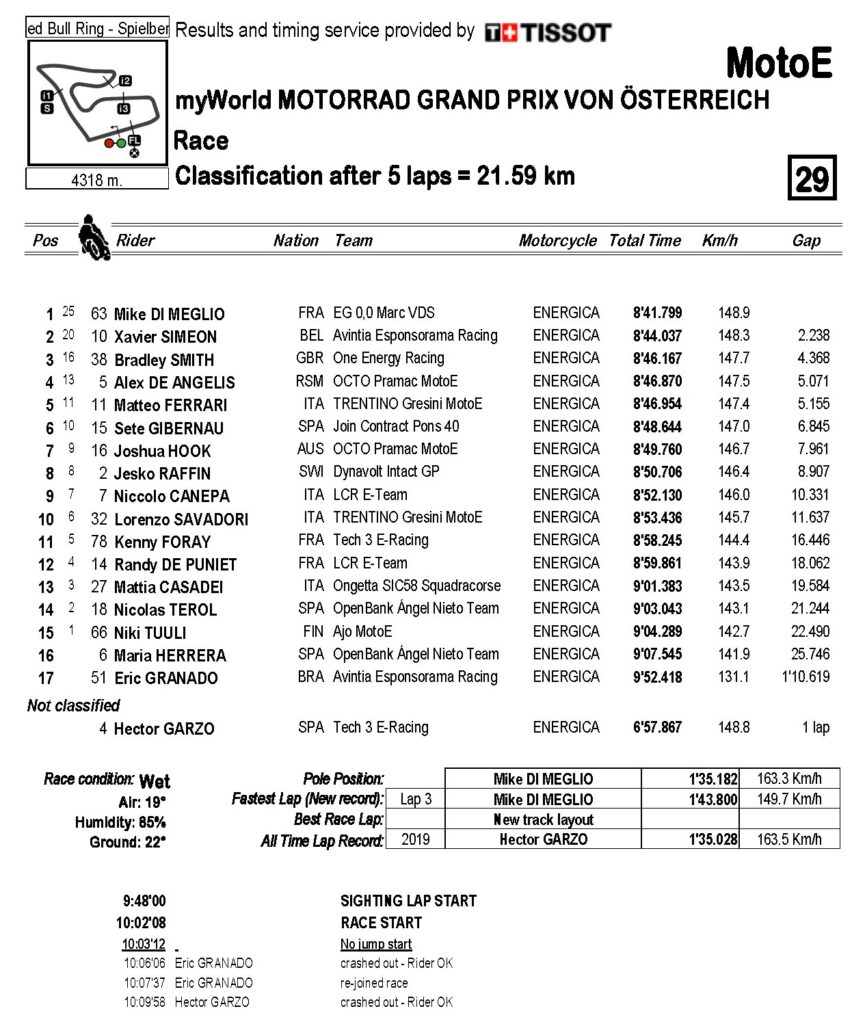 At this link you can download the race result file in Austria. (link)