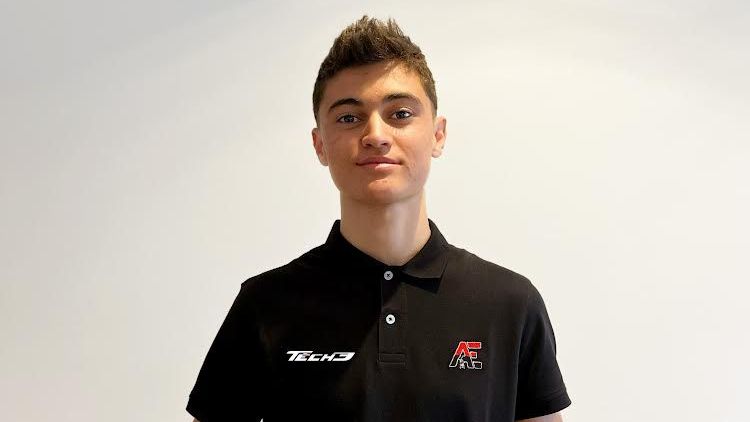 Alex Escrig joins the Tech3 E-Racing team for the FIM Enel MotoE World Cup 2022 alongside fellow countryman Héctor Garzò. The 600-year-old Valencian, winner of the European stock 2021 title in 2022, will make his debut in the MotoGP electric class at the Spanish Grand Prix in Jerez, the first of fourteen races of the MotoE XNUMX.
The career of the seventeen-year-old Valencian Alex Escrig began in the Spanish 80cc championship in 2015 and 2016, and then continued for two seasons in the Spanish PreMoto3 category in which Escrig obtained the third place overall in 2018. This great result allowed him to access to the Red Bull Rookies Cup for the 2019 and 2020 seasons, during which he finished once on the podium. Alex comes from an incredible 2021 season, in which he took the title of European Stock 600 champion, winning 10 races out of 11.
Escrig is not the first very young Spaniard to arrive in MotoE; last year it was Fermin Aldeguer's turn to ride the MotoE of the Aspar team at the age of fifteen, after winning the European Stock 600 in 2020. Evidently Hervè Poncharal felt that the Stock 600 category is a good pool to draw on for MotoE, choosing the champion of the category in 2021 to join Héctor Garzò next year, who also is from Valencia like Escrig. Alex will certainly be able to take advantage of Garzò's experience because he had already raced in MotoE in 2019, finishing fourth in the overall standings.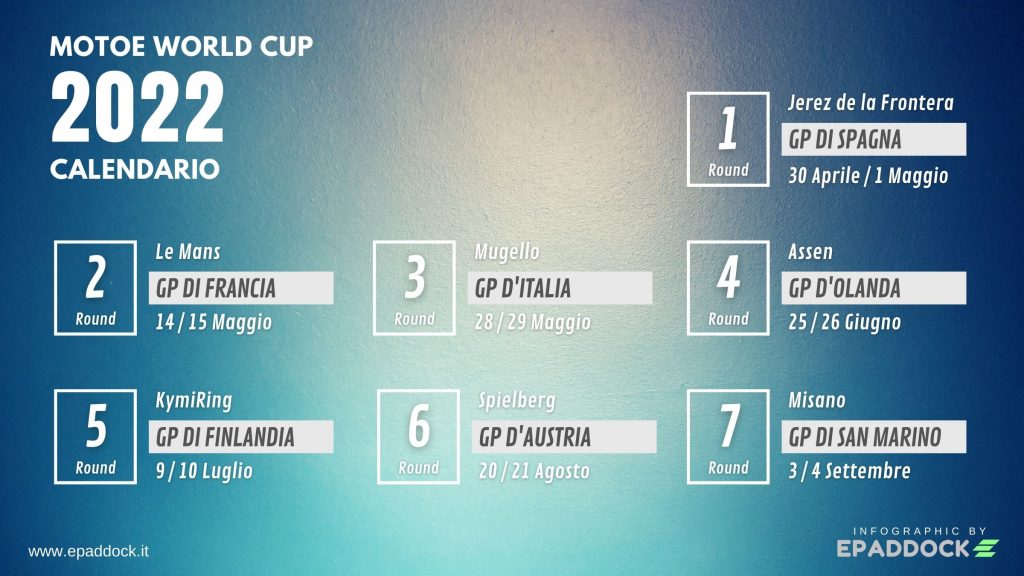 Alex Escrig
"For next year, my objective is obviously to win the championship. But before everything, I am looking forward to learning about the bike and I want to have fun riding it. The MotoE bike will be different from what I know, but I am very keen to discover new riding techniques. I want to gain experience in fighting for world championships with older riders who are more experienced than me.
Hector Garzo will be my teammate for the second time of my young career, and I have known him since I was 4 years old. It will be a pleasure to share a box with him again. We have a good relationship, he has experience in MotoE, so I hope that we will share podiums together."
Hervé Poncharal - Tech3 E-Racing Team Principal
"It is a great pleasure to announce that the Tech3 E-Racing team has now finalized its 2022 lineup. Alongside Hector Garzo, we are delighted to welcome Alex Escrig, a young and promising rider whom we have been following for a few seasons. We have been amazed by his 2021 season as he won the European Stock 600 Championship with 10 victories out of 11 races.
Clearly the FIM Enel MotoE World Cup is becoming more and more attractive for the riders, and we are proud to be bringing a mix of experience and youth with our new line-up into the electric class. Alex will dispute his rookie season and will have a lot to learn, but I am sure that we can count on Hector to give him a few tips as they know each other already, both being from Valencia. We can't wait to be in Jerez for the first test session of 2022, and I am sure that our riders will be fighting for podiums and victories next year."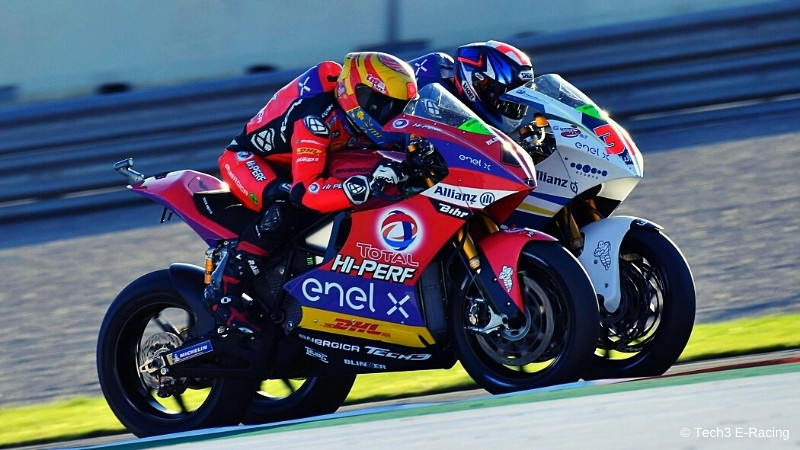 To be updated on MotoE World Cup, subscribe to Epaddock's Whatsapp broadcast and receive all our news on your mobile phone in real time: find out how here.