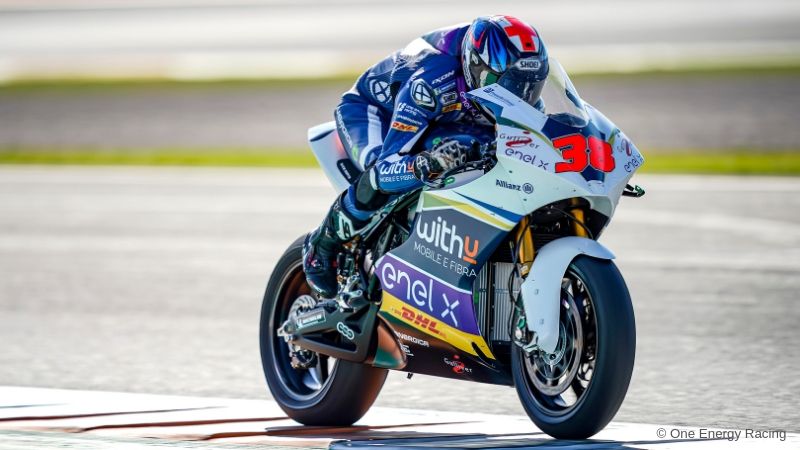 It was a very intense second day of testing on the Valencia track for the drivers and teams of the MotoE World Cup. The program saw two free practice sessions and the Epole. In the first session, the FP3, the drivers started from the starting grid, the next Epole took place in superpole style, while the FP4 started once again from the starting grid. All this was designed to prepare the drivers for the 20 June race simulation and the first stage of the world championship: the Sachsenring GP, the 7 July.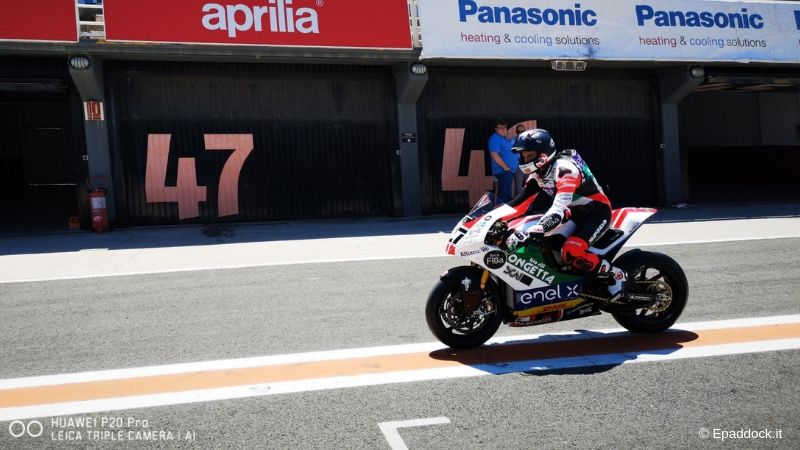 In FP3 the fastest was Hector Garzo of the Tech3 E-Racing team, who anticipated Eric Granado of the Avinta Racing team by 84 thousandths. Third was the Finnish Niki Tuuli of the Ajo team. Immediately among the first Bradley Smith, fifth, despite not having taken part in the first two test sessions due to the concomitance of the MotoGP tests in Barcelona in which the English rider was busy with Aprilia.
Epole saw the same three riders ahead, with Hector Garzo leading Eric Granado by 25 thousandths and Niki Tuuli by 8 tenths. Third could have been Mattia Casadei of the Sic58 team if he hadn't run into a penalty on the return lap which cost him the cancellation of the timed lap.
In the last session of the day the best times dropped further. The fastest was English Bradley Smith ahead of Hector Garzo and Mattia Casadei.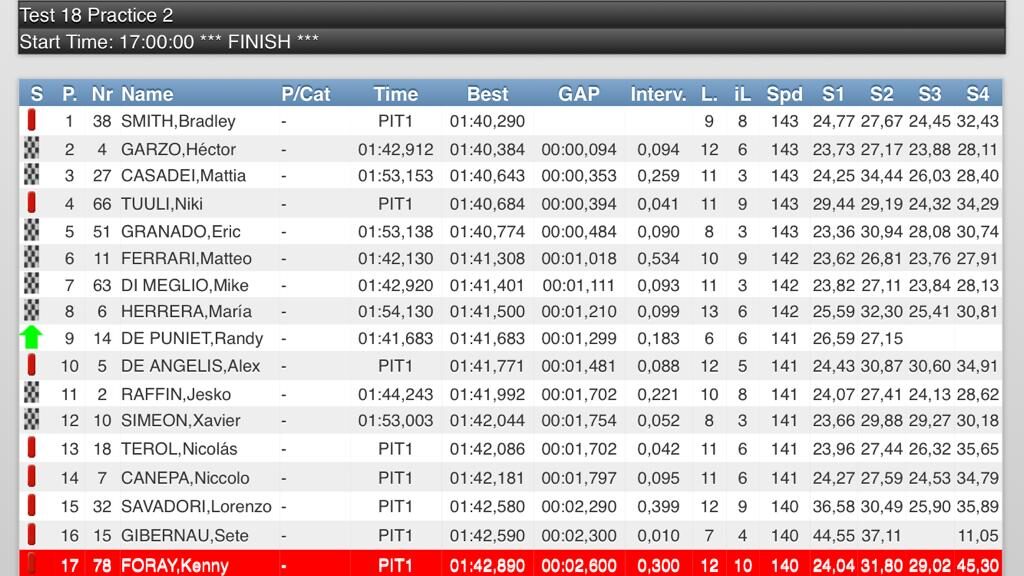 At the top of the bad luck ranking, Randy De Puniet, of the LCR E-team. The French driver was the victim of the second high-side in two days, in the same corner. Rider bruised but fit to take part in the test closing race, while the bike needed a lot of work in the pits, including battery replacement.