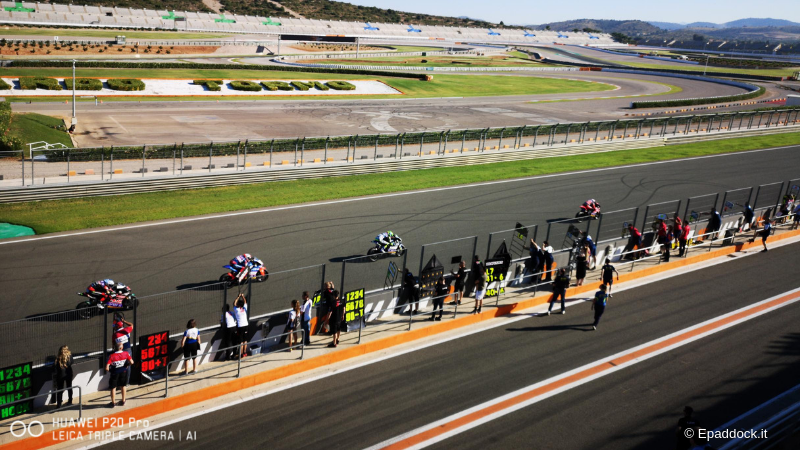 Today was the day of the first race of the MotoE; a real, beautiful race, even if not valid for the championship that will start on 7 July at the Sachsenring. The Brazilian driver Eric Granado, of the Avintia Racing team, won it, followed by Hector Garzo, Tech3 E-racing team, and Niki Tuuli, Ajo Motorsport. At the start 17 riders including Josh Hook, suffering from an intestinal infection that blocked him yesterday, and Randy De Puniet, fresh from two high-sides in the previous practice sessions. Bradley Smith, on the other hand, returned to Barcelona for the Aprilia MotoGP tests.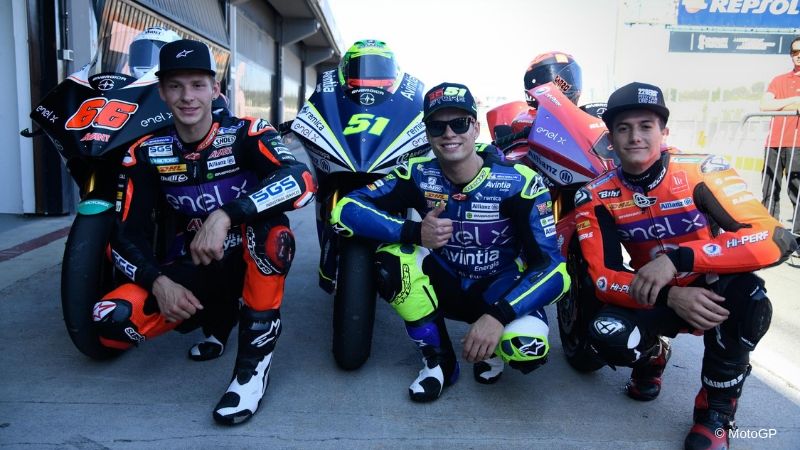 The race took place over 7 laps, with many duels and overtaking. After the first laps a first group formed by Garzo, Granado, Tuuli and Terol, while in a second group Ferrari, Simeon, Di Meglio and Casadei of the Sic58 Squadra Corse team battled, author of an excellent recovery from the eleventh position on the grid. Remarkable was Maria Herrera's race, although the final result does not prove it.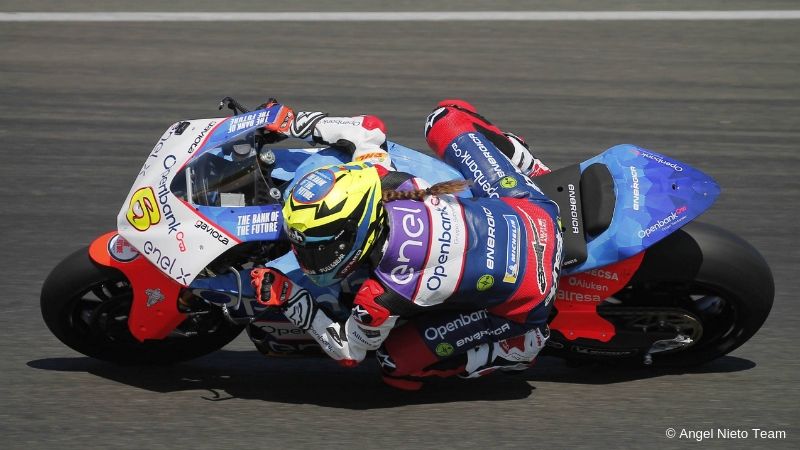 At Herrera, seventh on the grid, it was wrongly reported that there would have been a warm-up lap that was not expected. At the start, she found herself last a few seconds off the main group. Despite this, lap after lap he recovered with various overtaking, the most spectacular at the 1 corner where he passed two drivers on braking.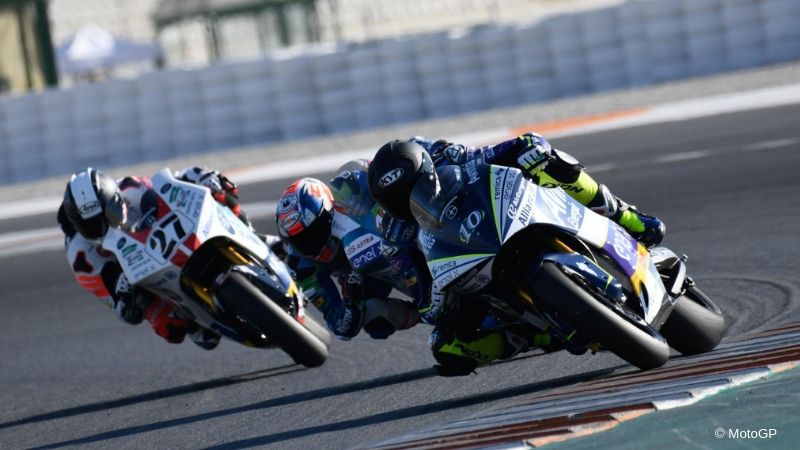 Nice overtakes also for Matteo Ferrari of the Trentino Gresini team who fought for the whole race with Casadei and Simeon. The fight for victory was resolved on the last lap when Granado overtook Garzo, who had led the race up to that point. The Tech3 team rider tried to respond to overtaking on a couple of occasions but without success. Third Niki Tuuli after being with the first two for the whole race losing contact only in the final. Excellent fourth Nico Terol, a stone's throw from the podium after a few years away from racing.
Finally, three days of unlucky tests for Randy De Puniet, who tried to start but returned to the pits after only one lap due to the pain of the two crashes of the past few days.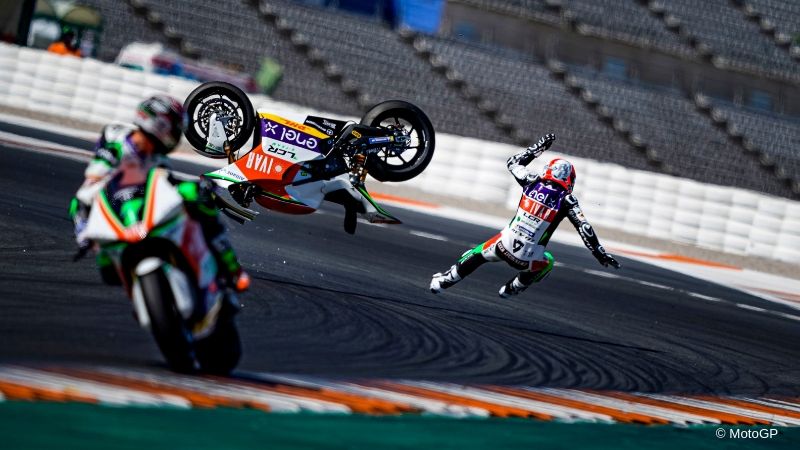 Below is the order of arrival, while the starting grid can be found here (link)