The wait for the FIM Enel MotoE World Cup 2020 is finally over, with the first race completed on the Angel Nieto circuit in Jerez.
Uphill day for Niccolò Canepa due to the bad crash on Saturday. The Italian rider started from the last row of the starting grid and recovered four positions until he reached the thirteenth place. Canepa rode a completely new bike, without the possibility to try it before the start of the race.
His teammate, Xavier Simeon, had a good start but a problem in the acceleration phase pushed him further down the rankings, landing an eighth overall position.
The final result of both riders was certainly less than what they had shown in previous sessions, in which both showed performances that could guarantee them the podium in the race. The challenge has been postponed until next weekend when the Andalucian GP will take place again on the Jerez circuit.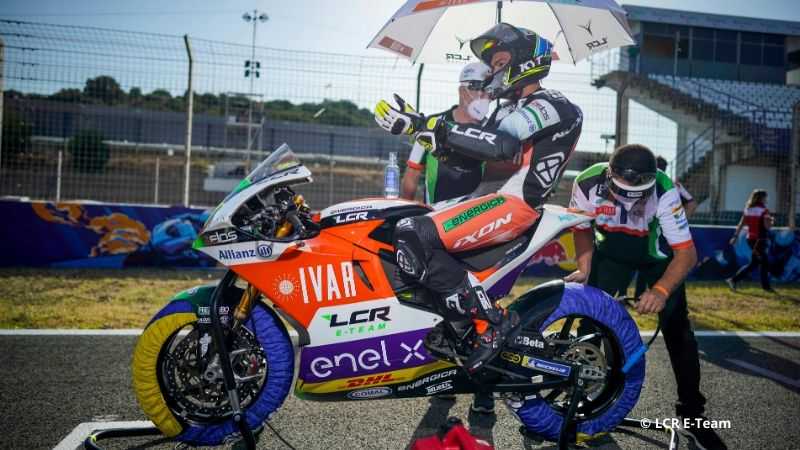 Xavier Simeon
"Today has been a very strange race, I am not very happy with the results. The bike was not bad, but I was missing a little bit of acceleration in corner two and in the last corner, so I was never able to be on the slip stream to try to overtake on the break. I lost too much time behind Medina, trying to overtake him even if I was faster. Then Torres, Aegerter and Cassadei passed me, all together on the break and this completely affected my race. After that, I couldn't not attack again, and we finished XNUMXth. The idea was to fight for top four or top five today. I am bit disappointed but we have another opportunity next week, we'll try to improve the bike and try and be in the front row, because we could see that when you start from the front row it helps a lot to fight for the podium".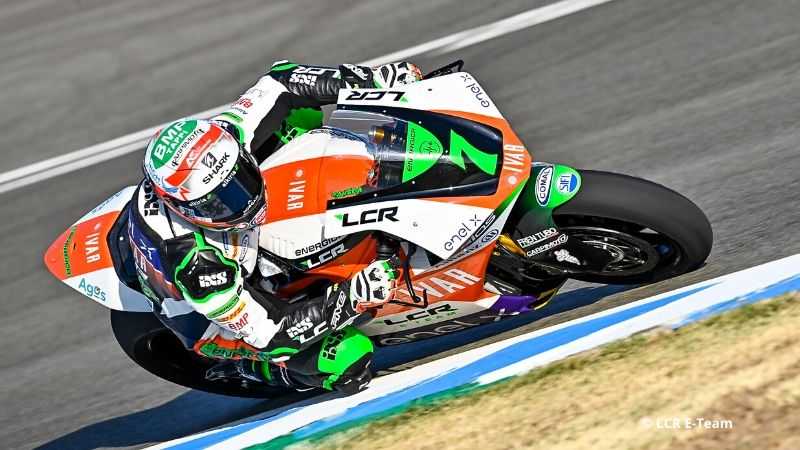 Niccolò Canepa
"Well, I did my best in a completely new bike that was not the same as the one I used before. No change to try it before the race. Obviously, there were some things to fix on the bike, but I had to race with it. Actually, I did a quite good job I think because starting from the last place I didn't have many possibilities to get to the top XNUMX because no one made any mistakes and the pace was very fast.
Unfortunately, I did a mistake yesterday on the e-pole and it wasn't possible to do any better. Luckily, we have another race next week and we'll try to do better".
Here you can find the report and the final standings of the Spanish GP in Jerez.
To be updated on the MotoE World Cup, subscribe to Epaddock's Whatsapp broadcast and get all our news on your mobile in real time: find out how here.