After the successful presentation of the MotoGP team, LCR also announces its team of MotoE with the new title sponsor GIVI.
Starting from the 2021 season, the LCR E-Team will have as title sponsor GIVI, world leader in the production of suitcases, bags, helmets and other accessories for motorcycles. The Italian company, founded in 1978 by former rider Giuseppe Visenzi, has been a sponsor of Lucio Cecchinello's team for more than twenty years.
The two young riders for the 2021 season of the MotoE are the Italian Kevin Zannoni and the Spanish Miquel Pons.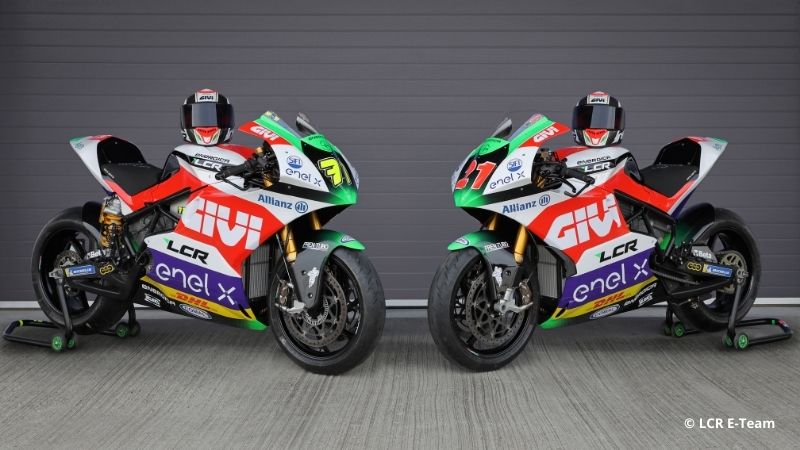 Giuseppe Visenzi (Founder of GIVI)
"We are pleased to support LCR also in the MotoE project, proudly displaying the GIVI colors on the LCR E-Team bikes as well. Strengthening the deep relationship that links us to the LCR Team since 1998, this operation has a very strategic meaning for us: looking at the near future, GIVI is very interested in exploring the electric motorbikes business, since we believe it will be a growing automotive segment and will be part of the daily mobility of thousands of citizens of the world".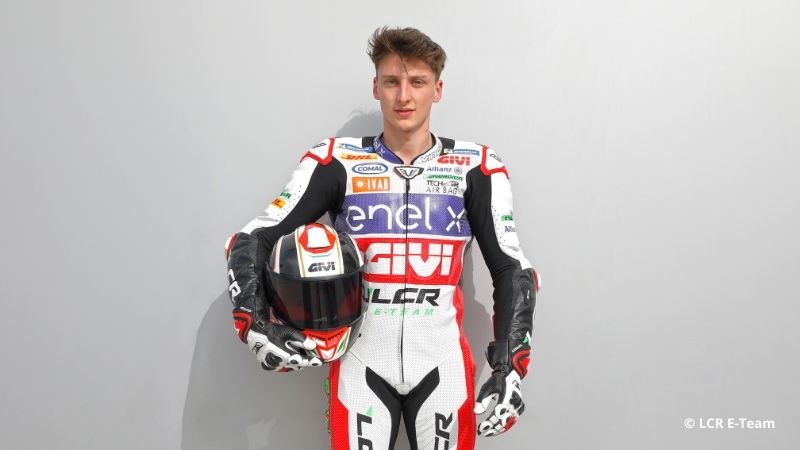 Lucio Cecchinello (LCR E-Team Principal)
"It is a real pleasure for us to continue our sportive commitment in the MotoE category as well. Since the launch of the FIM MotoE World Cup, we've seen the opportunity to learn more about the different technologies integrated in the electric vehicles and acquire the best possible knowledge to manage it in racing competitions.We are also definitely proud to be part of this exciting racing platform which will undoubtedly deliver technical contributions about performance and safety to the future two-wheels electric vehicles.
I would like to take this opportunity to welcome our new riders Kevin Zannoni (twice Italian Moto3 champion) and Miquel Pons (twice vice Spanish Supersport champion) as well as to express our deepest gratitude to our main sponsor GIVI and all the others team partners, for their trust and obviously, their fundamental support".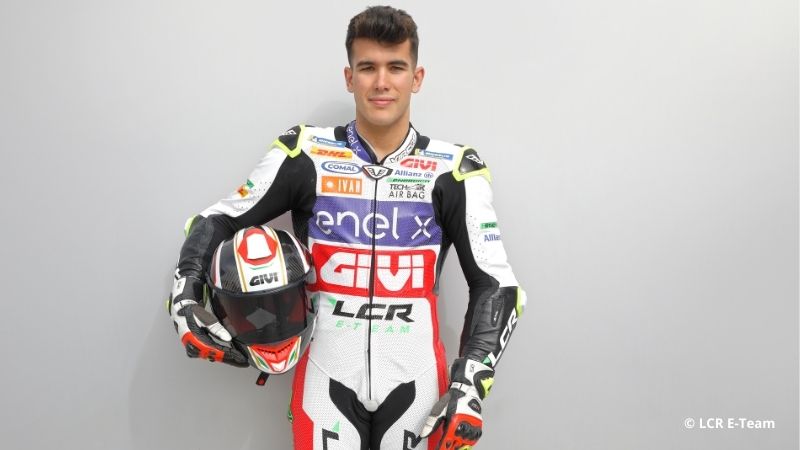 The first 2021 test will be on the Ángel Nieto circuit in Jerez de la Frontera (location of the first round of the season) from 2 to 4 March. The second will always be on the Andalusian track but in April, from 12 to 14.
To be updated on MotoE World Cup, subscribe to Epaddock's Whatsapp broadcast and receive all our news on your mobile phone in real time: find out how here.