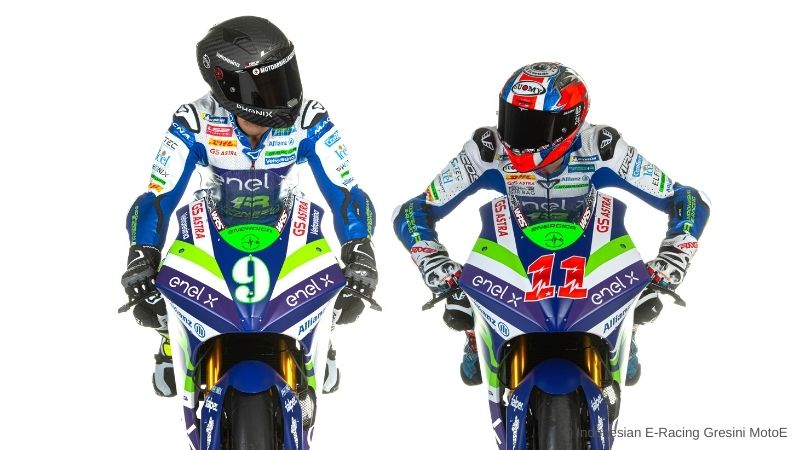 Confirmations and news for the Gresini Team MotoE, which will focus again on young and Italian riders, but above all from the title sponsor Indonesian Racing, which, after Moto3 and Moto2, further strengthens a relationship with the world championship and with Gresini Racing. Thus was born the first Indonesian-flag electric team, which will take the name of Indonesian E-Racing Gresini MotoE.
First is the confirmation of the former MotoE winner Matteo Ferrari: the 2019 World Champion and 2020 Vice-Champion will be at the starting blocks of the new season with the aim of remaining among the great protagonists of the category and trying to regain the MotoE crown.
His teammate is Andrea Mantovani, twenty-six years old from Ferrara (Italy), who comes from the Italian Superbike ​​Championship and will ride for the first time the Energica Ego Corsa. Its number is 9.
For both the season debut is this week on the Ángel Nieto circuit in Jerez de la Frontera for a test session.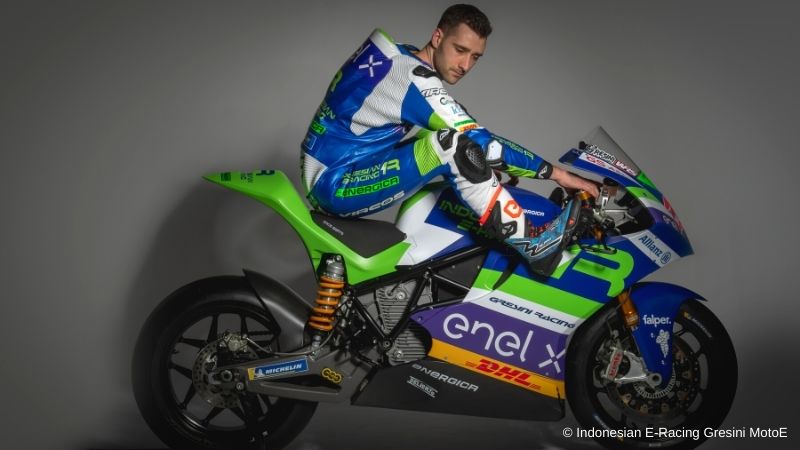 Matteo Ferrari
"2021 will be my third year with team Gresini, with whom I have been a protagonist in both of the MotoE World Cup seasons I've partaken in. The victory in 2019 and the runner up spot in 2020 are very important result, especially if we take into account that this was a new category for everybody. I took the challenge knowing that I had to adapt quickly to a new riding style and thanks to the help from everybody around me, I was able to find the right riding style and speed needed to be always a protagonist. The experience gathered until now makes me look at the future with confidence in my abilities, even when I'll move to a different category and will need to adapt again to different motorcycles. The goal me and the team have is to match the same level of performance that we've shown so far. I would like to thank Fausto Gresini for the opportunity to get involved in the project and to be able to successfully tackle this MotoE challenge, which helped me grow further".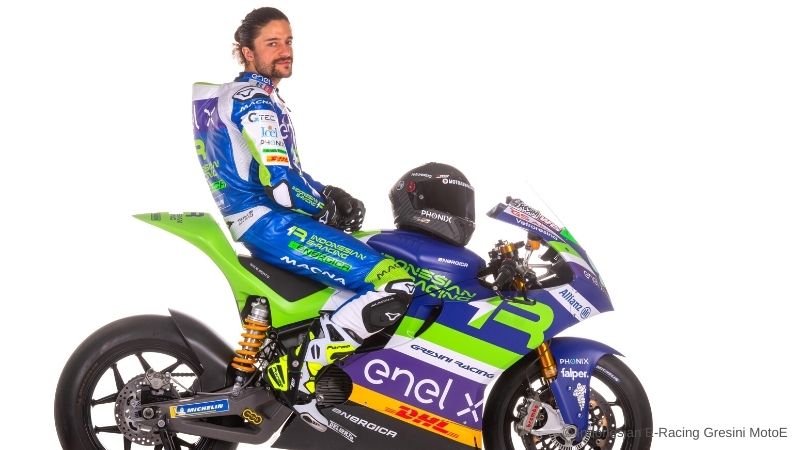 Andrea Mantovani
"I'm very happy to be taking part in this world cup in 2021. It will be a completely new experience as I have only ridden traditional-engine motorcycles so far. There's a lot of curiosity to disover the 'electric-powered' side of racing, both at power and riding style levels. It will be no doubt a very constructive year with the hope of having fun and growing a lot during the season. My thanks go to Fausto Gresini and all the sponsors for giving me this opportunity".
Rocky Soerapoetra (MP1 CEO)
"As an Indonesian and a global citizen, MP1 has always realized the importance in preserving the environment, especially coming from a tropical archipelago country consisting of infinite beaches, mountains and forests. They are what makes Indonesia wonderful and enticing to tourists all around the world. Hence, together with Gresini, we build INDONESIAN E-RACING, ready to compete in the MotoE Championship starting in 2021 with the mission to establish sustainability through electrical motorbikes, especially because two-thirds of Indonesians own a motorbike. We look forward to electrical bikes being the eco-friendly alternative, now that production of electric vehicles have advanced enormously in the recent years, in part, due to advances in alternative energy racing. And as more mass produced electric motorcycles and scooters become available in the market, we will encourage their use across Indonesia and work tirelessly to improve our environment through the exciting medium of MotoE racing. The future is as exciting as it is eco-efficient!".
Carlo Merlini (Commercial and marketing director Gresini Racing)
"This category continues to surprise in terms of competition and spectacular nature and we're happy to be lining up for this new season, with the goal of being protagonists once again. We won the title in 2019 and last year we nearly missed it as we battled for the ultimate prize up to the last race. The goal is obviously to be at the sharp end of the field. If Matteo is a confirmation, Andrea is a young Italian rider eager to do well, and I want to welcome him to the team. We will do all our best to put him in the right condition to perform well. I'm also happy to announce that Indonesian Racing will be the title sponsor of our 'electric team' as well, which therefore will be named Team Indonesian E-Racing Gresini MotoE, a further confirmation of how this partnership embraces all categories in which Gresini Racing is involved. 'Green' topics are very important in Indonesia and I believe that, through this project, we can send a strong message about environmental sustainability and electric mobility".
To be updated on MotoE World Cup, subscribe to Epaddock's Whatsapp broadcast and receive all our news on your mobile phone in real time: find out how here.