Yesterday the first free trials of the new one took place MotoE World Cup on the German Sachsering track. The LCR E-Team riders, Niccolò Canepa and Randy De Puniet, continued in the search for the right bike set-up. Canepa had a promising FP1 but in the afternoon session he was unable to improve as he would have liked. De Puniet, who made two highsides in three days in the Valencia tests two weeks ago, started very cautiously, looking for the right confidence with the bike.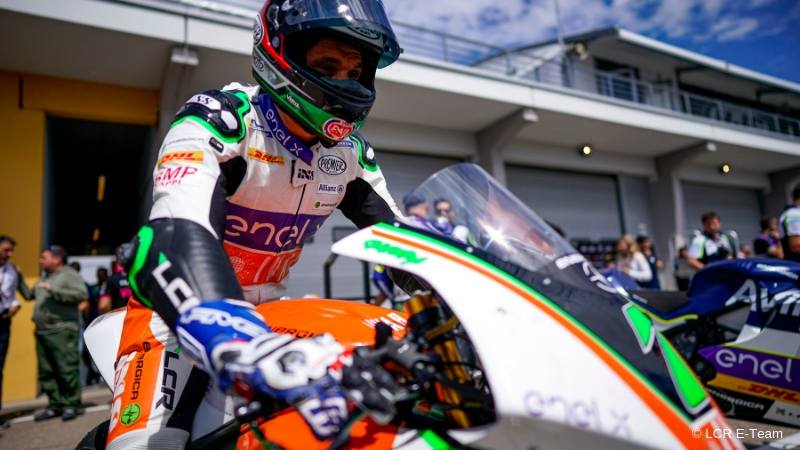 Niccolò Canepa
"In the morning we started well, we tried some changes to the setup for the afternoon but it didn't give the desired results. I think we can be competitive, more than in Valencia, we just have to understand what happened in FP2. I hope to get a good E-pole to start close to the leaders to fight with them in the race. "
Randy De Puniet
"It wasn't an easy day. Since I crashed two weeks ago in Valencia, I'm not sure about the bike. This morning the feeling wasn't good, we made some improvements and I immediately felt better, but I'm still too slow. I need to be more relaxed on the bike and get some pleasure out of it because it's not the way I want to ride for now. Unfortunately we only have one lap on E-pole tomorrow, so we'll see in the race if I can have a better pace and be more in tune with the bike. "
Here you can read the report of the free practice day (link)