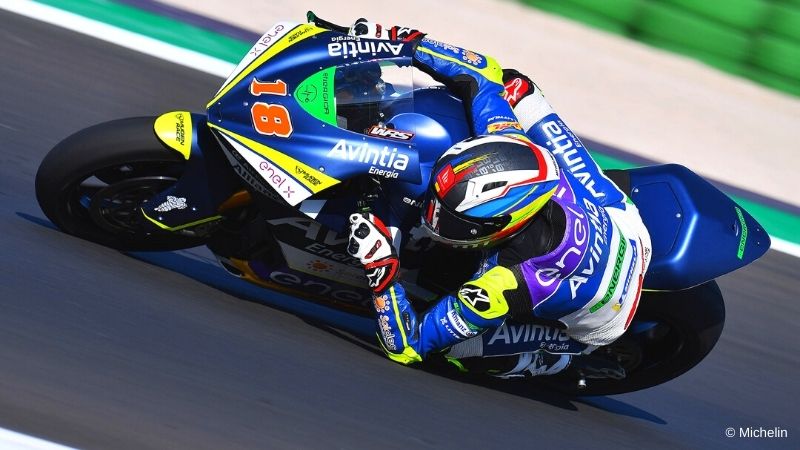 The Avintia Esponsarama Racing team has announced the extension of the contract with Xavi Cardelús for the 2021 season of the MotoE World Cup; his teammate is the Portuguese André Pires.
Second season of the MotoE World Cup for Xavi Cardelús. The Andorran rider will compete in the MotoGP electric class for the second consecutive year with the Avintia Esponsarama Racing team. In the previous edition, Cardelús finished in fifteenth place with 34 points; the best result was the ninth place in the Emilia Romagnia GP. "I am very happy and thank the Avintia Esponsarama Racing team for the trust they have placed in me. In this new season I will have to take a step forward and continue to progress, the Top 10 must be our goal, "said Cardelús, who will also race the CEV Moto2021 with the Promoracing team in 2. "This season will be the key to the transition to the world championship. I will not overlook any detail".
Together with Cardelús in the Avintia Esponsorama box for the MotoE there will be rookie André Pires. The Portuguese rider born in 1989, took part in the 125GP national championship, SuperStock 600, Superbikes and in 2016 the Isle of Man TT.
The first official race of 2021 is scheduled for May 2nd in Jerez de la Frontera while testing will begin on March 2nd on the same track.
To be updated on MotoE World Cup, subscribe to Epaddock's Whatsapp broadcast and receive all our news on your mobile phone in real time: find out how here.