Brazilian driver Eric Granado is faster on the first day of free practice of the MotoE World Cup at the French circuit of Le Mans. Granado preceded Jordi Torres and Lukas Tulovic. Fourth time of the day for the winner of the Jerez race, Alessandro Zaccone. Here we report the statements of the protagonists of the day.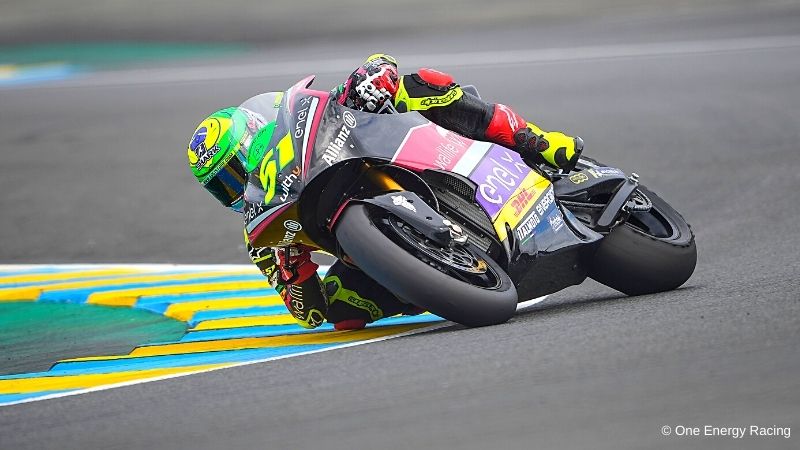 Eric Granado
"It has been a very good day. We have a good pace and we set fast lap times; I was almost a second better than my time from last year. We are doing a great job and the bike is working well. Although I have to improve on some corners, I'm happy. Both sessions were held in dry conditions, and that is positive for us to have a good base. We shall see whether it rains or not, but we are ready for tomorrow."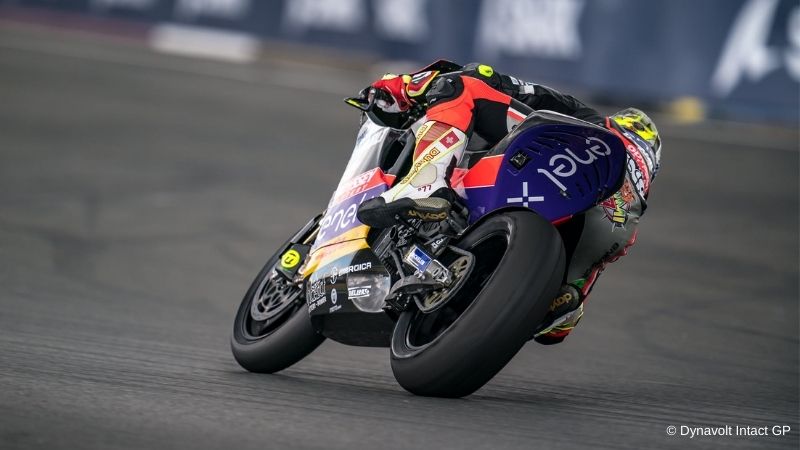 Dominique Aegerter
"We are on a good way. This morning in cold conditions I immediately found a good rhythm and ended up finishing first. I also had a good pace in FP2, but the gaps between the top 5 became significantly smaller in the afternoon. My fifth place is ultimately just 0,2s behind the leader. Contrary to our expectations, both sessions were dry, but that was good in case the race on Sunday also gets declared a dry race. For Saturday it would certainly be good to ride in the rain at some point in order to be prepared for all eventualities. We're trying to improve our riding as well as the setting. The goal is to ride a perfect fast lap in the EPole."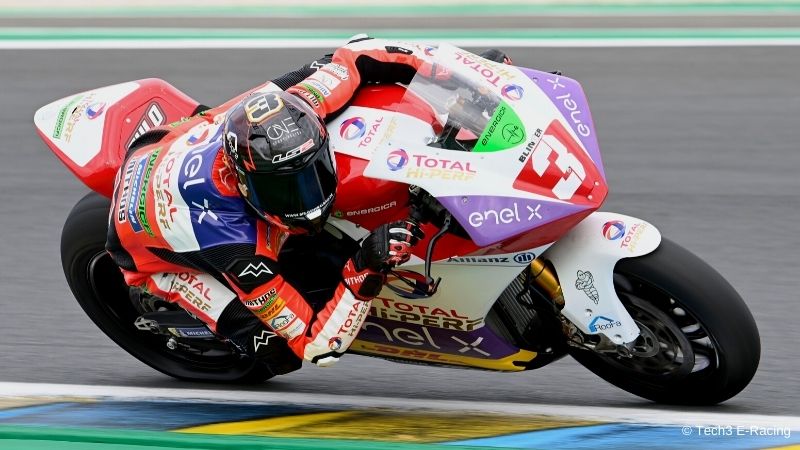 Lukas Tulovic
"The start of this French GP, the home Grand Prix for my team has been very good. We have been up inside the Top 3 in both practice sessions today. I improved by one second from FP1 to FP2, it was a great step. I had a good feeling with the bike, everything is working properly, so I'm very confident for the weekend. I guess, we can still improve in some areas, so overall, great job by the team and I think we can claim, that we are strong here in Le Mans."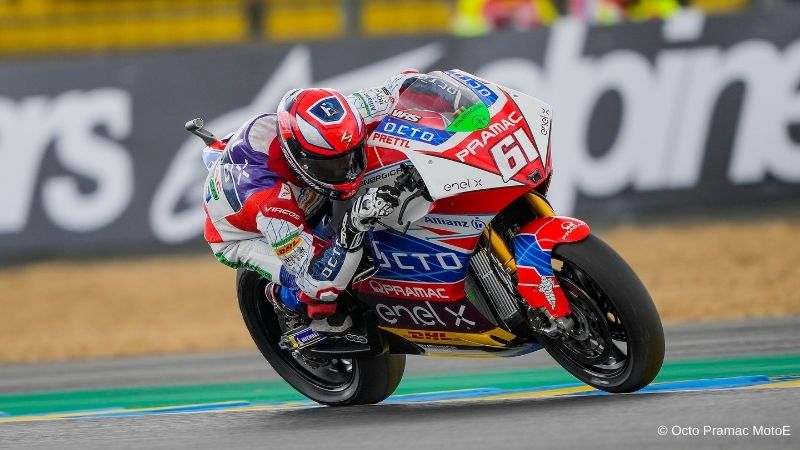 Alessandro Zaccone
"A very productive day, the bike works very well, we have to take a small step forward but we are on the right path to be among the first."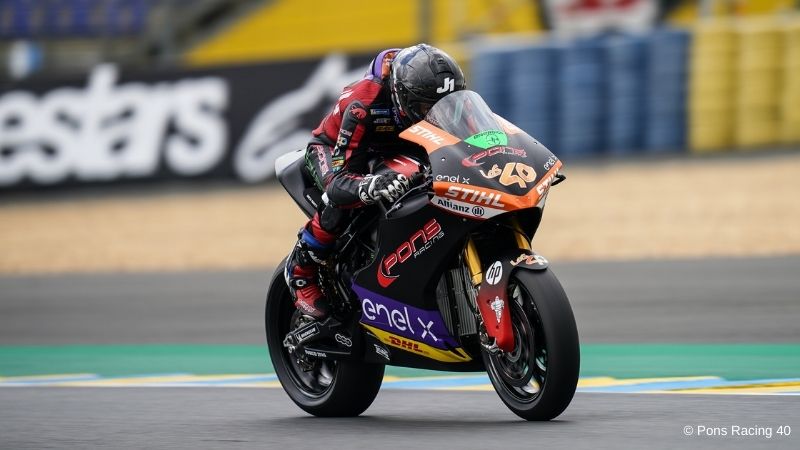 Jordi Torres
"Today went well, we visited a circuit that brings us good memories. The weather has not been with us much, but reaching a place where you became champion always helps. In the morning it was not bad, although the front tire It vibrated a bit, the sensations were good. In the afternoon we put on dry tires and we pushed a little more to know our limits. We are close to the best time and we will continue working like this."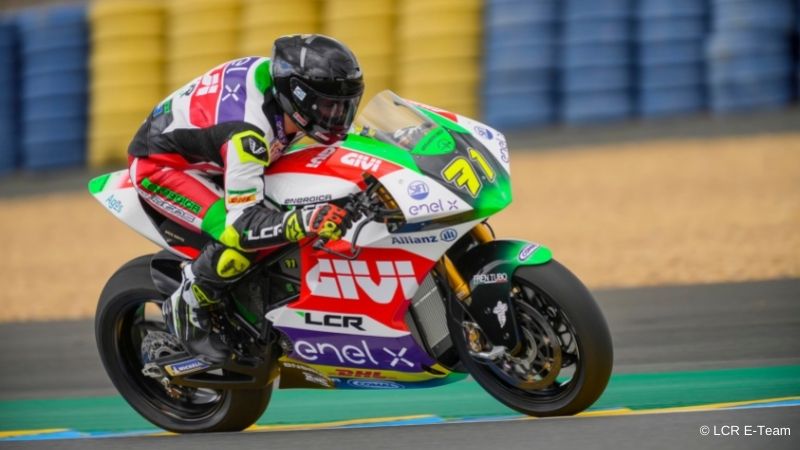 Miquel Pons
"First day in Le Mans and it was actually my first time riding here. I feel very good on this track with the bike. We worked during FP2 for the race with used tires and in the end, I finish P7. I feel strong for the Epole and the race."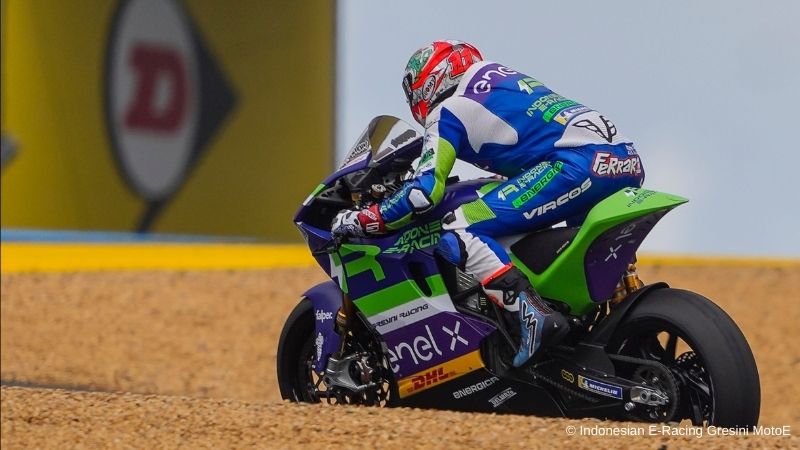 Matteo Ferrari
"Unlucky day with two broken batteries and especially in the second round I practically did not run lap. I had a good lap but it was canceled. Better leave Friday behind and clear the mind for tomorrow."
Hikari Okubo
"My feeling today was good. However, in FP2 I encountered a lot of traffic, which prevented me from putting together a run of strong fast laps. Nevertheless, the most important thing that we learned from today is that we felt comfortable, regardless of the track conditions. Tomorrow we will do our best to get a great position on the grid for Sunday."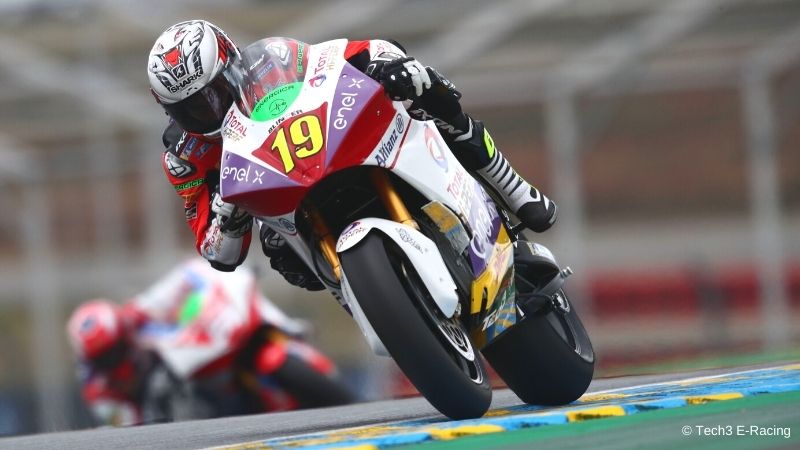 Corentin Perolari
"Today has been a very good day for me. The first race didn't go to plan at all, to be honest. But today I managed to regain my confidence with the bike and did two pretty decent sessions. So, I can't wait for tomorrow's FP3 and my second EPole of course!"
To be updated on MotoE World Cup, subscribe to Epaddock's Whatsapp broadcast and receive all our news on your mobile phone in real time: find out how here.