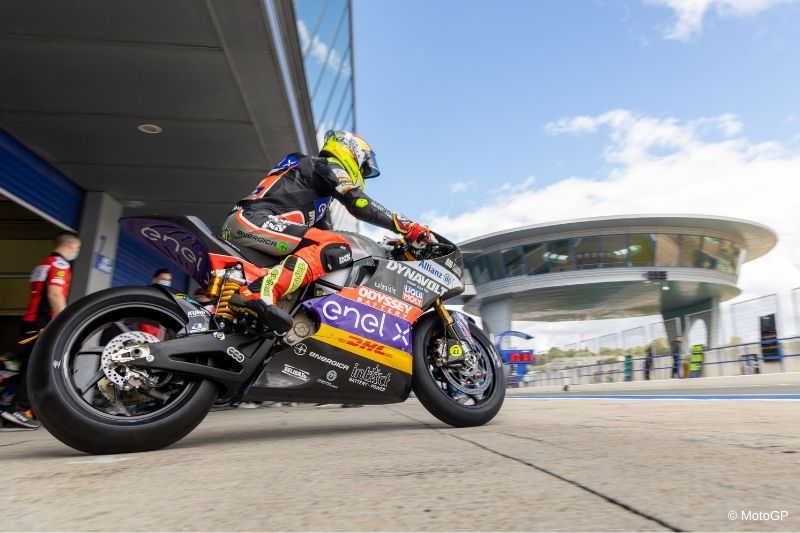 MotoE 2022 Qualifying Session - There are a number of exciting changes for the fourth season of the MotoE which starts with the Spanish GP at the Circuito de Jerez - Angel Nieto from April 29th to May 1st. Among the novelties a new format for the MotoGP-style qualifying session
This season sees the MotoE to join to the other classes of the World Championship by adopting the Q1 and Q2-style qualifying format. Previously, the E-Pole had seen riders compete individually in a single flying lap; from this season on, on Friday afternoon, the MotoE will have a qualifying session in MotoGP style.
This qualification format is made possible thanks to the new battery chargers made by Enel X, the title sponsor of MotoE. The new units named Juice Pump 60 Race Edition are supplied by Enel X Way, the new global business line of the Enel Group entirely dedicated to electric mobility. The Juice Pump 60 Race Edition are equipped with wheels to be quickly located in the paddock and in the pits and are capable of supplying 60 kW of power. These units allow the riders who qualify in Q1 to partially recharge the bikes and quickly get back on track for Q2.
In the second pre-season test at the Circuito de Jerez-Angel Nieto, a positive qualifying simulation was carried out before the debut of the new format in the Spanish GP. In the ten-minute gap between the two sessions, the bikes were loaded for eight minutes, providing enough energy for at least two flying laps in Q2.

How do the new qualifications of the MotoE 2022 work
As in MotoGP, the combined times of the free practice sessions determine which riders enter directly into Q2; in the case of MotoE are the top eight. Those classified from ninth place down take part in Q1, and the top two of the latter move up to Q2 in the ten-riders fight for pole position. The two riders who switch from Q1 to Q2 receive an additional rear tire.
There is no limit to the number of laps a rider can do in the ten minutes of each of the two qualifying sessions.
The result of Q1 and Q2 determines the starting grid for both races of each round of the MotoE 2022.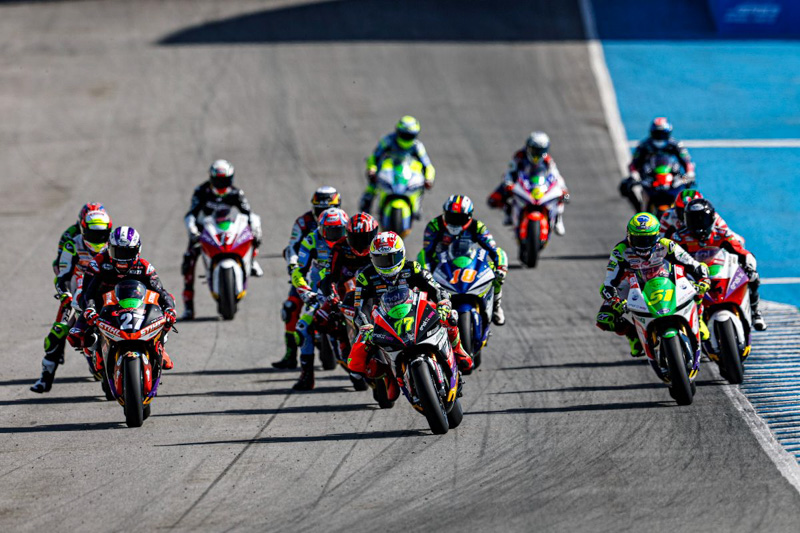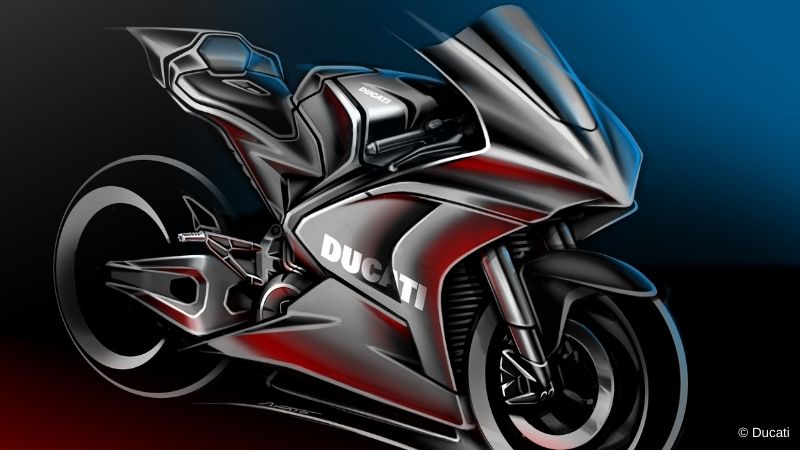 To be updated on MotoE World Cup, subscribe to Epaddock's Whatsapp broadcast and receive all our news on your mobile phone in real time: find out how here.