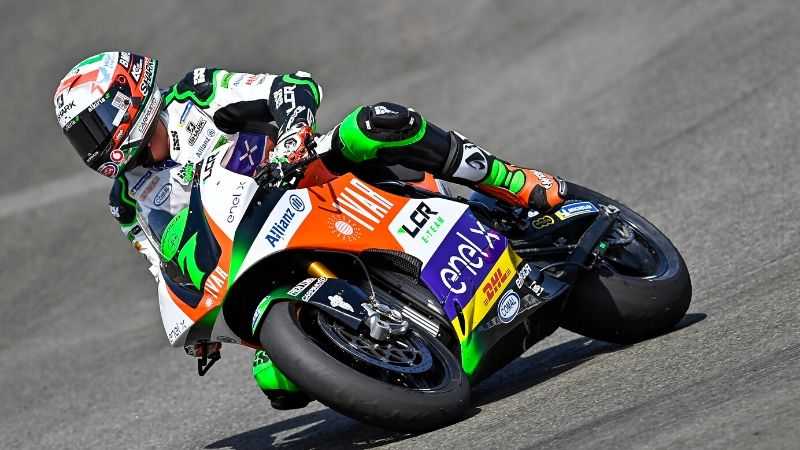 The FIM Enel MotoE World Cup officially started in Jerez, with the riders of the LCR E-Team completing two free practice sessions. These sessions gave the riders enough time to get used to the bikes and the track before the Epole on Saturday afternoon.
Canepa had a very positive start of the weekend, with the third best time of the day while Simeon finished fourth. Both riders did a simulation of Epole and saved the tyres for Saturday's sessions.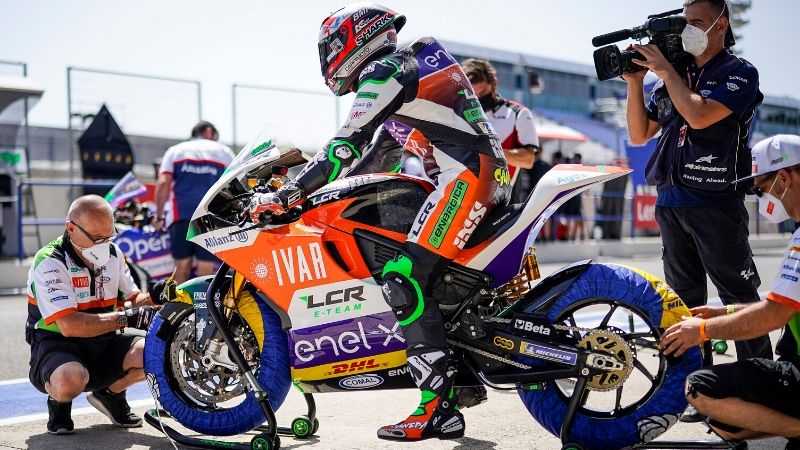 Niccolò Canepa - 3rd place (1'48.760)
"I am happy about today's sessions because we managed to finish in third place in the morning and in the afternoon. For me these are very good results. I have to thank my teammate because we worked really well together. I think this is a good opportunity for both to improve so I am happy that I have a teammate that I can work with. We found some big improvements on the bike from the test two days ago and this is very important. I am confident about the race weekend and I am looking forward for the E-Pole."
Xavier Simeon - 4th place (1'48.809)
"Today it has been a very positive day. We were faster that the test on Wednesday. We did a change on the set up of the bike and I immediately I felt better, the bike was easier to ride. Essentially the way we are working is very positive, we are making very quick lap times. The only problem we have at the moment is the consistency of the front tyre, it is quite uncertain. Tomorrow the target is to try to be in the front row of the MotoE pole, we will be very focused and try to give the maximum. We are quite positive."
Here you can find the time schedule of the Spanish GP in Jerez this weekend.
To be updated on the MotoE World Cup, subscribe to Epaddock's Whatsapp broadcast and get all our news on your mobile in real time: find out how here.