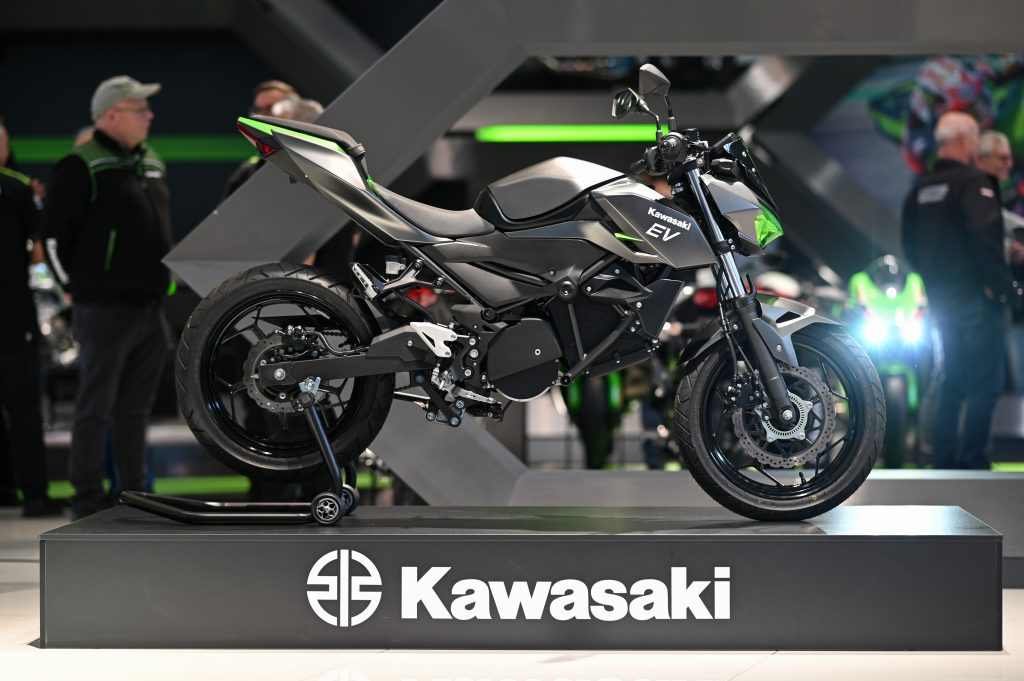 On the first day of the Intermot motorcycle show, in Germany, Kawasaki unveiled the prototype of its first electric motorcycle.
At Intermot 2022, Kawasaki presented the prototype of its first electric motorcycle. This is the same model seen at the Suzuka 8 Hours in August. On that occasion, Kawasaki also presented a hybrid electric vehicle (HEV) which, however, was not brought to the German show.
The design and style of Kawasaki's EV prototype seen at Intermot 2022 are borrowed from the Japanese company's Z range bikes. At the moment there are no key details such as autonomy, battery capacity, charging time. Kawasaki has already committed to introducing three electric vehicles this year; the first was the Elektrode balance bike intended for children between the ages of three and eight, while the other two should be a sports bike and a standard bike sharing the same 15HP engine.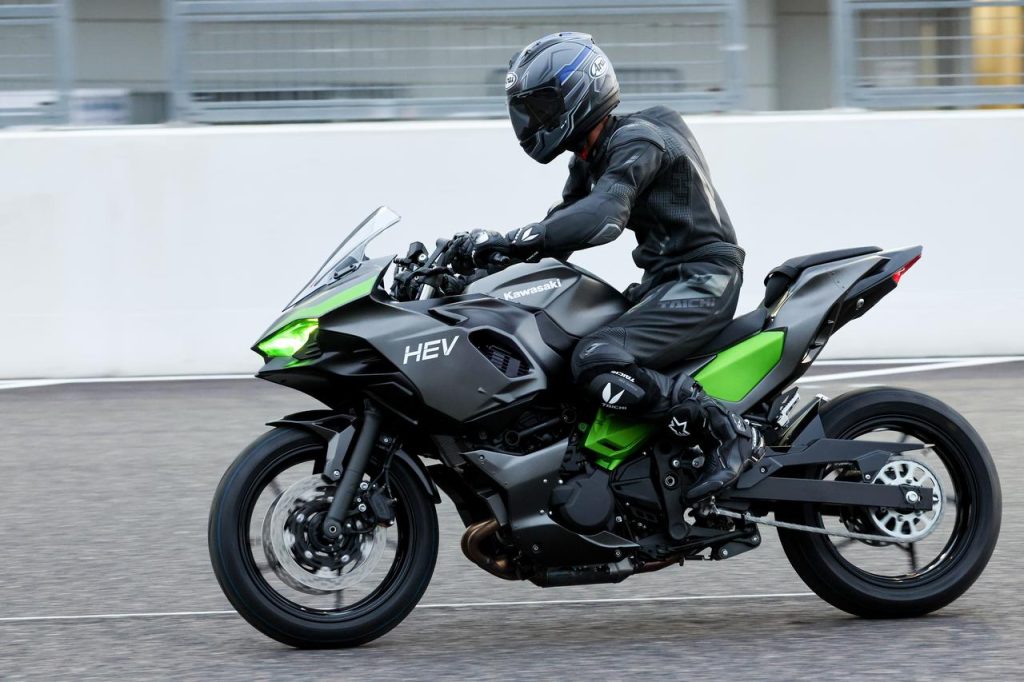 Masaya Tsuruno, CEO of Kawasaki Motors Europe, in the presentation that took place at Intermot, stressed that the prototype will form the basis of a future production machine. Kawasaki had previously announced a goal of releasing at least ten electric or hybrid motorcycles by 2025, but Tsuruno said the company will continue to explore other options and highlighted Kawasaki's continued commitment to internal combustion engines, Tsuruno. he added that both E-fuel and Bio-fuel are among the options considered, in addition to research on hydrogen, which is much talked about, as a possible zero-emission choice.
The first Kawasaki electric motorcycles could be launched in select markets such as the US and Europe in 2023. In the meantime, we expect Kawasaki to reveal its first production electric vehicles, likely at next month's EICMA show in Milan, Italy.

Photos: Kawasaki
To be updated on MotoE World Cup, subscribe to Epaddock's Whatsapp broadcast and receive all our news on your mobile phone in real time: find out how here.