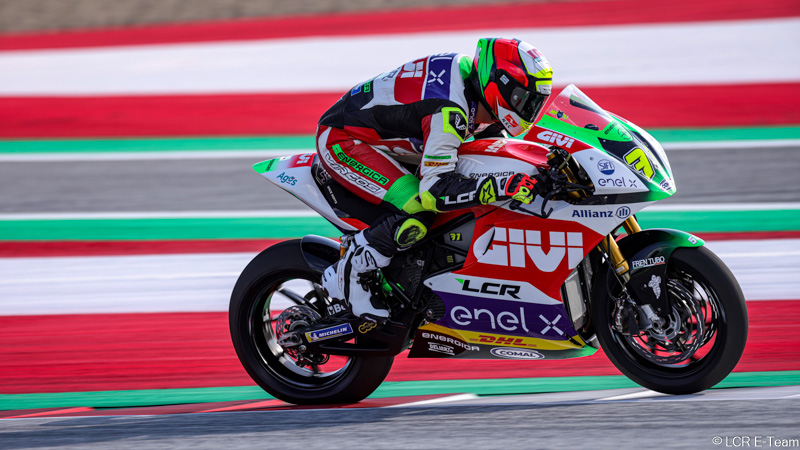 Eric Granado joins Miquel Pons in the LCR E-Team for the FIM Enel MotoE World Cup 2022.
Brazilian rider Eric Granado has signed with Lucio Cecchinello's team for the 2022 season. This will be his fourth season in the electric category, having finished in 3rd place his inaugural season in 2019, 7th in 2020 and 4th in the 2021 season which ended in Misano last September.
Confirmation for Miquel Pons thanks to an excellent first season with the LCR E-Team in 2021, with two podiums, one of which on the top step. Pons brought to the LCR E-Team the first victory in the MotoGP electric class and proved to be a truly competitive rider, earning his confirmation in the 2022 season.
The duo of the LCR team will face an edition of the MotoE World Cup which will see some major changes, including a new event format as detailed in the post below.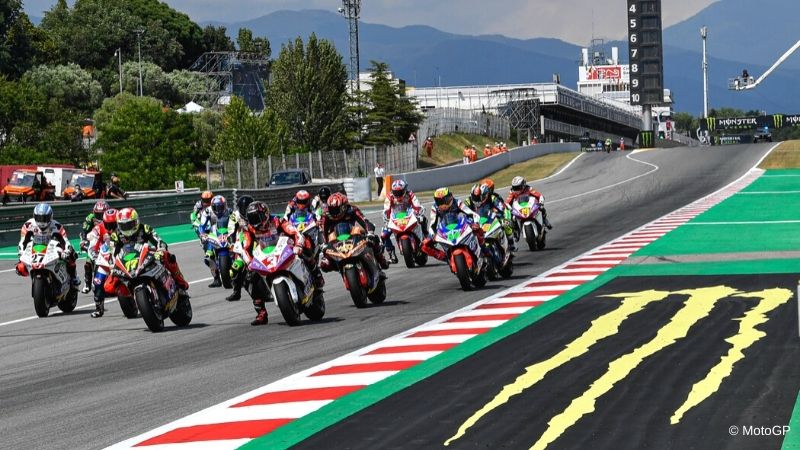 These are the statements of the two riders of the LCR 2022 team and of the Team Principal Lucio Cecchinello.
Eric Granado
"For the next season, I am very pleased to say I'll join the LCR Team. They are a great team, many years racing at top level. I am very happy with the opportunity that Lucio's given me. To be part of the LCR family is very special for me. I am very excited to start working with them and try to do my best from the beginning and pre season and get ready for the 2022. Will be a different season for us, with 2 races every weekend. So, I'll try to catch as many points as possible and try to do my best from the beginning till the end, to have possibilities at the end of the season to fight for the Championship. That's the target. Fighting for the title. I'd like to thank Lucio again, and everyone in the team for trusting in me. I'll do my best as always. That's it! Let's go for it!"
(Here all the results of Eric Granado in MotoE)
Miquel Pons
"I am really glad to announce that I will continue with the LCR team in 2022. I am sure we'll work very well together again, because we improved many things this year and we worked hard to stay in the top positions. I'd like to thank Lucio, the team, my family, the Hernandez family (my manager) and Nobi Ueda. I'd also like to take this opportunity to thank my sponsors and everyone that supports me and makes this possible."
(Here all the results of Miquel Pons in MotoE)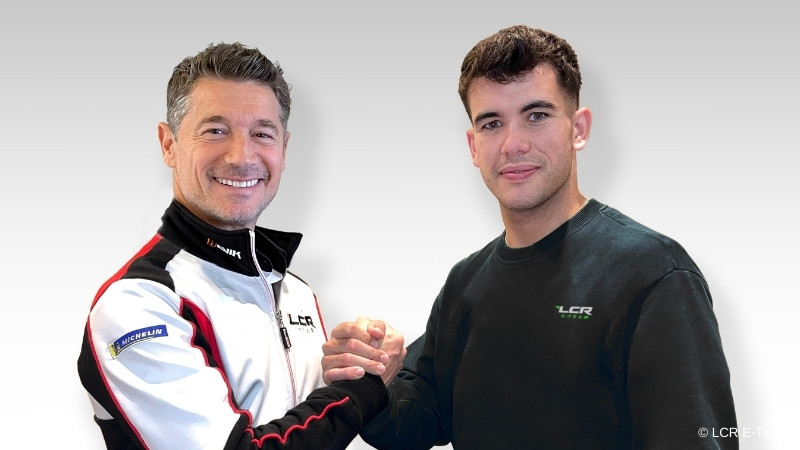 Lucio Cecchinello (Team Principal)
"It's a pleasure for LCR and for me to continue with the MotoE project next year. So far, we have achieved 3 wonderful podiums, one of them an astounding victory in Barcelona. We want to continue to get this great results. It's a pleasure to have confirmed Miquel Pons for the 2022 season and to welcome such a competitive rider like Eric Granado to our team.
I also take this opportunity to thank our sponsors and partners who believe in our MotoE project, and all our team personnel including our former rider Kevin Zannoni who will continue participating in the MotoE category and will be part of our scientific projects called respectively "Driving Vision Science" and "Performance Vision Science", powered by Sifi."

To be updated on MotoE World Cup, subscribe to Epaddock's Whatsapp broadcast and receive all our news on your mobile phone in real time: find out how here.