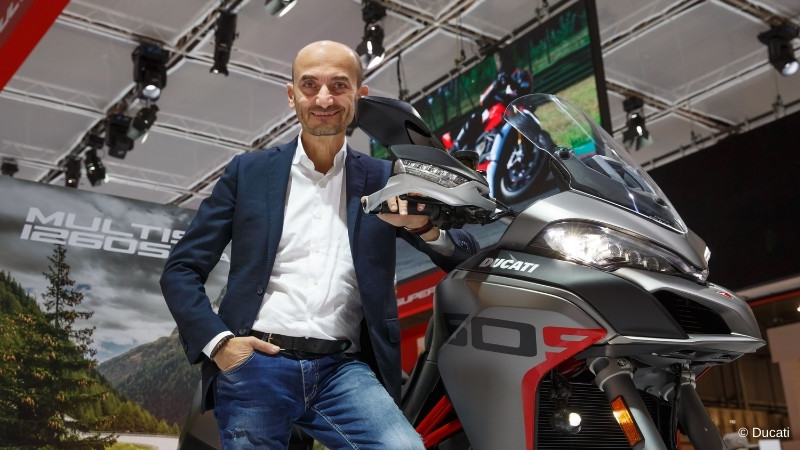 A week after the announcement that it will be Ducati, in 2023, to replace Energica as the sole supplier for MotoE, we had a chat with CEO Claudio Domenicali. He confirmed that the first goal would be to make a lightweight bike. Perhaps with the help of some exceptional "test riders"...
Would Pecco Bagnaia like riding an electric motorcycle? It is not an absurd question. Because, if it is true that the Ducati rider, protagonist of a great championship, is more than ever launched in the top class, in the next two years, he might be asked to give his impression on a very different bike, maybe a prototype, and he might be happy to give it, with the usual "team spirit". Claudio Domenicali, CEO since 2013, swears that this is one of the strong points of the Ducati formula. No separate compartments: racing technologies that improve road bikes, engineers who deal with riders, test riders like Michele Pirro with super-wide experience even on the track, top riders on the grid who enjoy being "test riders for a day" to reveal the full potential of a Panigale brought to its maximum. "It's a team spirit that we have built up with tenacity over the years, and that will help us in the development of the electric motorcycle - explains Domenicali - as well as the fact that we can count on an enlarged group, where the cousins of Porsche, Audi, Lamborghini and so on are also studying alternative versions of their engines. In the group, therefore, there is a certain amount of know-how already circulating, and there are already proven relationships with suppliers: all advantages that we will be able to put at the service of the next-generation electric motorcycle."
Developing a MotoE gives a white paper more than any other design. So how are you approaching the task?
"It's a very challenging target: to design a light bike but capable of maintaining stable performance throughout the race, then to find an effective cooling system... And it's true: there are no regulations yet, so theoretically, we could go in all directions. But in reality, we started with this: control of weight, minimum race distance and number of laps. From that comes the amount of energy needed, and then, depending on the chemistry of the battery we have chosen, the power comes out. All on paper, of course... "(smiles).
And in reality, how far along are you? Have you already put anything together yet?
"No. We're just starting to get into it. For now, we have only done "bench" tests and chemical tests. That is, we have worked on individual elements without assembling anything: we are at the beginning. I can only say that we have chosen the best performing chemistry among those we know of. Obviously, keeping an eye on costs: the bike was born as a racing bike, so it doesn't have the constraints of a production bike, but it can't have an illogical cost either."
Will it be a top-performing bike?
"We want to make a higher performance bike than the current one, yes, but we are also well aware that this is a single-manufacturer championship, so it is not necessary to go too far in component research. Instead, we are more interested in working on technologies that can be exported to commercial motorcycles, which is the ultimate goal of our involvement."
Is starting with weight reduction also related to safety? A 260kg bike crashing to a rider has huge energy...
"Yes. This is one of the requirements of the promoter and one of the targets. It's not easy, but in our opinion, a non-marginal improvement can be made on this side."
The first cooling system we saw consisted of cooling the casing, then we saw the internal cooling of the battery, but there are still critical issues: what is the next step?
"It's true; cooling is one of the critical items to be solved: which solution we will have chosen is what we will very gladly explain to you ...next year." (smiles).
Ezpeleta said that Ducati met all the requirements by Dorna. Can you tell us the other requirements?
"There was a lot of attention on safety, on track but also off, a focus on the certifications, at the guarantees that the manufacturer could offer from every point of view. We are looking for superior performances; it is important to show that the championship is evolving. Besides - I want to say it - we all think that the current manufacturer has done very well. To take an extra step, a more significant dimension is needed. Ducati is undoubtedly more structured; it has important experience in MotoGP... For example, the race management, the traction control, the anti-wheelie system... we will be able to derive them directly from the software we already have, we will be able to write them directly in house. So we can create a product ready for racing but at the same time safer. A good traction control allows us to bring the performance of the tire to the limit, but in a completely safe way because it controls the spin, the slide, it's based on the inertial platform, and it's what we have on the Panigale, so we have already well-established procedures to develop on and out the track."
Is this contamination between racing and street one of your winning points?
"Look, a few days ago, I was on the phone with Michele Pirro because he had just ridden at Vallelunga to validate the latest modifications made to the Panigale MY 2022. At one point, he hung up because he had to go to Misano for a wild-card in MotoGP. It's quite a unique condition: we have figures that move from the track to the road with unique flexibility. Pecco Bagnaia trains with the Panigale, he gives us very interesting feedback on the bike, then he goes to Misano and takes pole with the MotoGP. Just imagine when we will put Pecco on a MotoE! On the other hand, this is a great characteristic of this generation of riders: they want to get involved even with production bikes. I have to say that we can rely on a good team spirit, but it's not fortuitous: it took us a long time to build it, and it includes our very large team of engineers. Technology alone would risk being sterile: instead, we have people like Michele Pirro or Pecco Bagnaia to bring the technology to its maximum performance."
Is the target of MotoE always to have full power from the first to the last lap?
"That would certainly be the goal, but the real effectiveness of the solutions can only be seen on the track. We are also in continuous communication with Porsche, Audi and Lamborghini, which, as you know, are also experimenting with electric car versions. All the know-how of the group, in short, can be of great support to us."
Especially at the debut of MotoE, there was a lot of talk about "noise": as we know, motorcycle enthusiasts find it hard to give up the sound of the engine... So what do you think about it?
"This is also a theme for next year. It's great that interest in electrics is growing, and we feel like ambassadors for this technology: we'll be pleased to share our ideas as soon as they are definitive."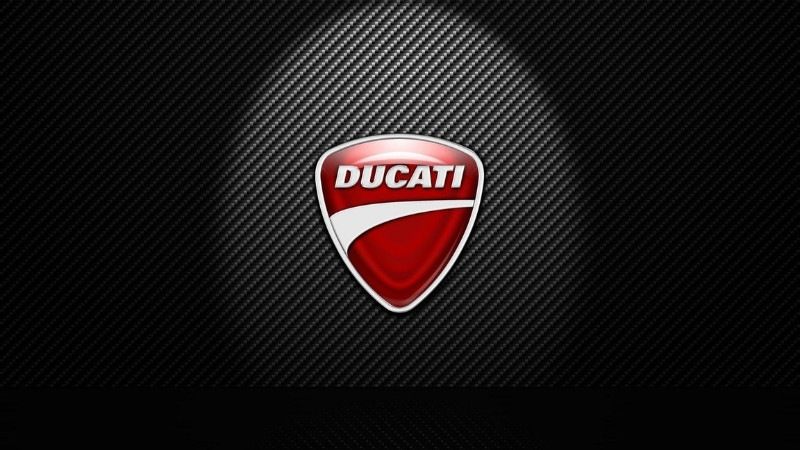 To be updated on MotoE World Cup, subscribe to Epaddock's Whatsapp broadcast and receive all our news on your mobile phone in real time: find out how here.