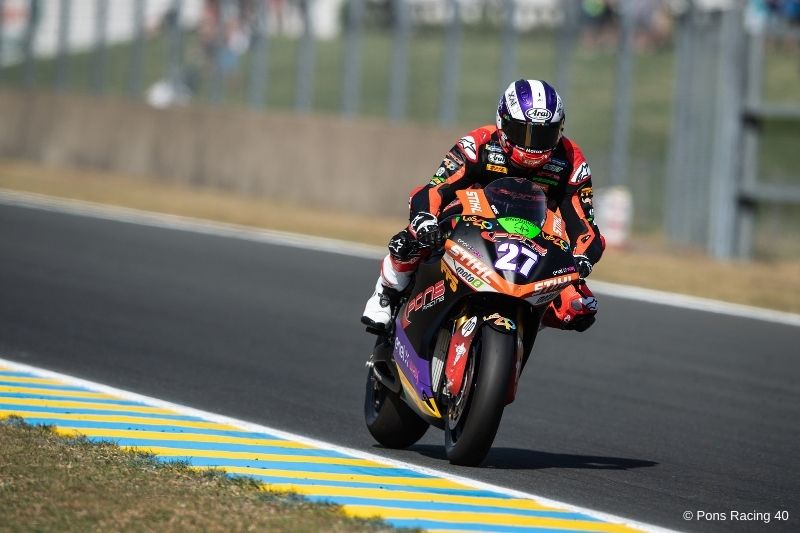 MotoE - In the French GP, Mattia Casadei achieves his first victory in the electric class in Race 1 at Le Mans. The Italian rider of the Pons Racing 40 team crossed the line in first position ahead of Dominique Aegerter and Hikari Okubo.
Finally the victory comes for Mattia Casadei in the MotoE World Cup 2022. The Italian rider had already achieved six podiums in the past three seasons in which he had raced with the Sic58 Squadra Corse team but had not yet managed to conquer the top of the podium. From this year Casadei has been racing with the Pons Racing 40 team alongside the two-time champion of the MotoE, Jordi Torres.
At Le Mans, Casadei started from the first place on the starting grid, thanks to his first pole position in MotoE conquered on Friday. At the start the fastest was Kevin Zannoni but at the exit of the first chicane, Casadei took the lead without leaving space for his opponents until the checkered flag. Casadei's last lap was exemplary, closing all lines to overtaking Zannoni's attempts.
Thanks to this victory, Casadei moved up to third position in the standings with 41 points.
Mattia Casadei (Pons Racing 40) - Winner of Race 1 of the MotoE in Le Mans
"On Friday I started the well, being first in the first free practice. Then I crashed in FP2 and damaged the bike a bit, but the good work of the team gave me a fantastic bike and I managed to get pole position, so it's thanks to them.
Today I am very happy, it was a wonderful race. The team did a great job and I want to thank them for that. This victory helps me to believe in myself. I have been fast all weekend and today I am the happiest in the world. I thank everyone who is by my side, my team, the sponsors, my girlfriend, and I can't wait to race again tomorrow. Now we have to enjoy the rest of the day because it was a very nice victory."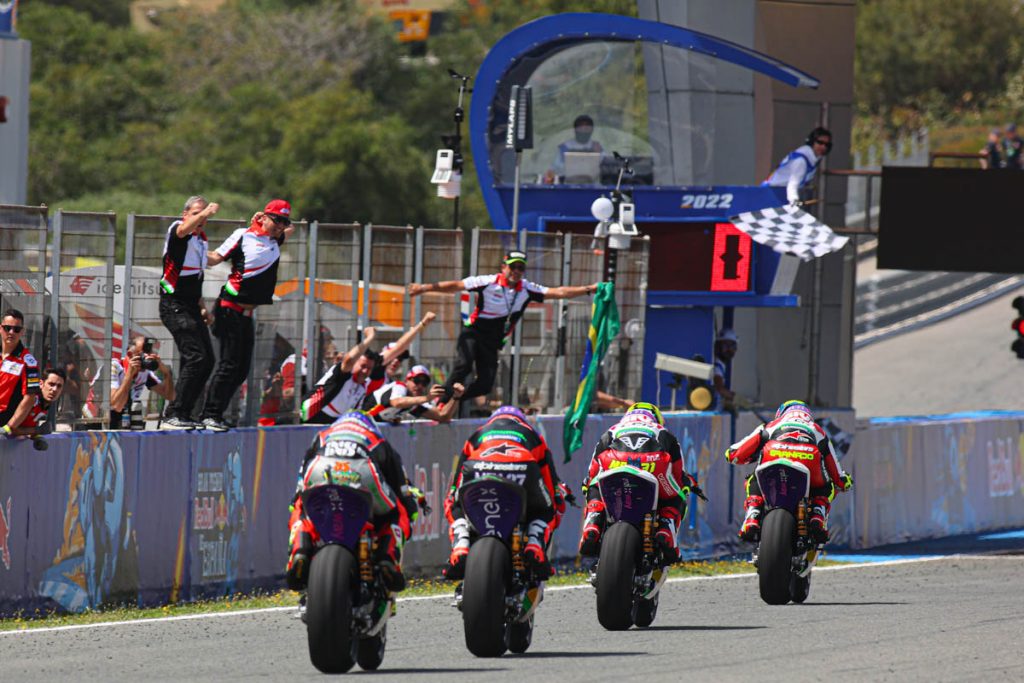 Jordi Torres got worse. The Spaniard of the Pons Racing 40 team, who started from fifth position, suffered an accident in the third corner of the first lap and ended up on the ground. Torres was hit by two other riders who were following him. Unfortunately, Torres broke his left fibula and will not be able to participate in Sunday's race.
Photos: Pons Racing 40
To be updated on MotoE World Cup, subscribe to Epaddock's Whatsapp broadcast and receive all our news on your mobile phone in real time: find out how here.