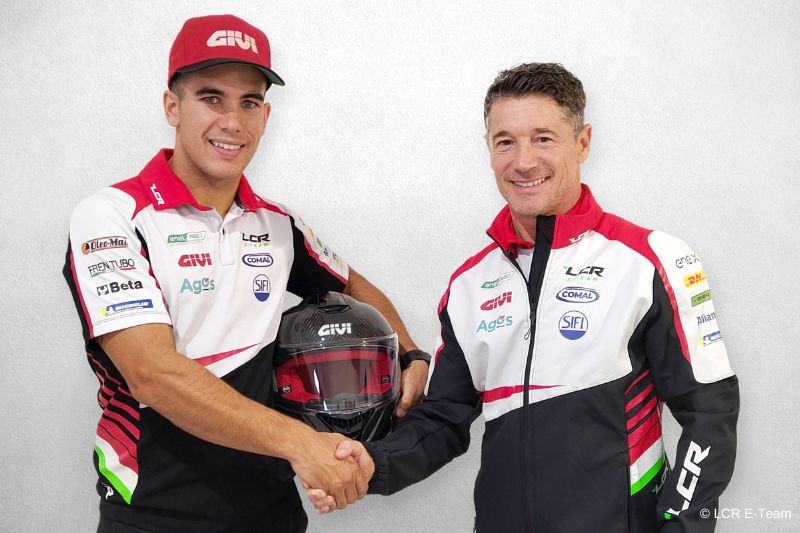 Miquel Pons renews with the LCR E-Team for the 2023 season of the MotoE. Lucio Cecchinello's team thus continues its journey with the Spanish rider in the MotoGP electric class for the third year. Pons and his teammate, Eric Granado, will be on track with a new bike, the MotoE Ducati, the new single supplier for the 2023 World Championship.
Spanish rider Miquel Pons will continue to race for the LCR E-Team in MotoE World Championship 2023 after two excellent seasons with Lucio Cecchinello's team.
In his two years with the LCR team, the 2022-year-old from Palma de Mallorca won six podiums and one victory, in Barcelona, ​​in his debut season. Pons finished the 2021 MotoE season in fifth position, while in 2023, he was "Rookie of the Year". In addition to having represented the best season of Pons in MotoE, the last was also the most successful for the LCR team, with two one-two in Jerez and Austria. After two years of apprenticeship, in XNUMX Pons will surely be one of the contenders for the title of Champion of the MotoE. This year the championship will be held with a new bike, the MotoE of Ducati, the new single supplier for the MotoE World Championship.
Miquel Pons (LCR E-Team)
"I am very excited to continue with LCR Team. This is a big family for me as this is the XNUMXrd year in a row together. I want to thank Lucio for giving me this opportunity. This winter we'll work very hard to arrive stronger as possible to the first test and we'll be ready for the first race in LeMans!"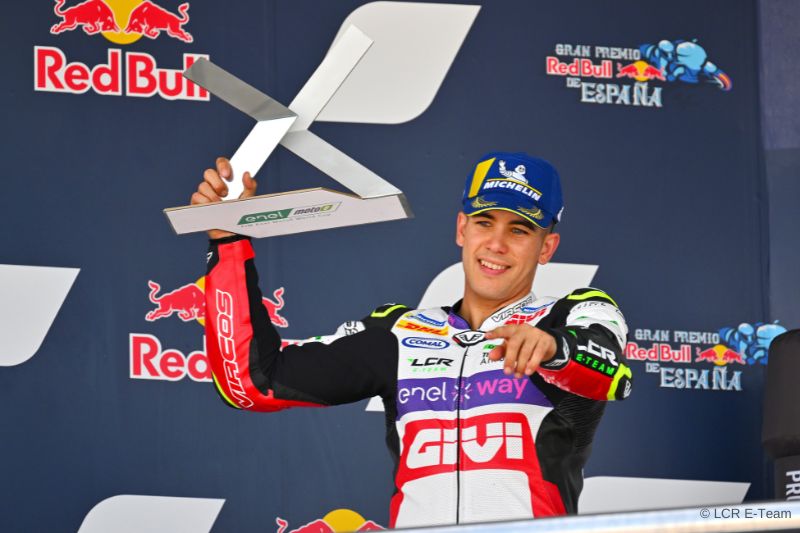 Lucio Cecchinello (LCR E-Team)
"We are very happy to announce that we've renewed the contract with Miquel Pons for the 2023 MotoE season. We feel particularly proud because we brought Miquel from the Spanish Championship to MotoE because we believed in his potential and in fact he has proven to be a fast rider, a race winner and I still believe that he has some margin to improve and our target is to fight for the Title!"
Photos: LCR E-Team

To be updated on the MotoE World Championship, subscribe to Epaddock's Whatsapp broadcast and receive all our news for free on your mobile phone in real time: find out how here.