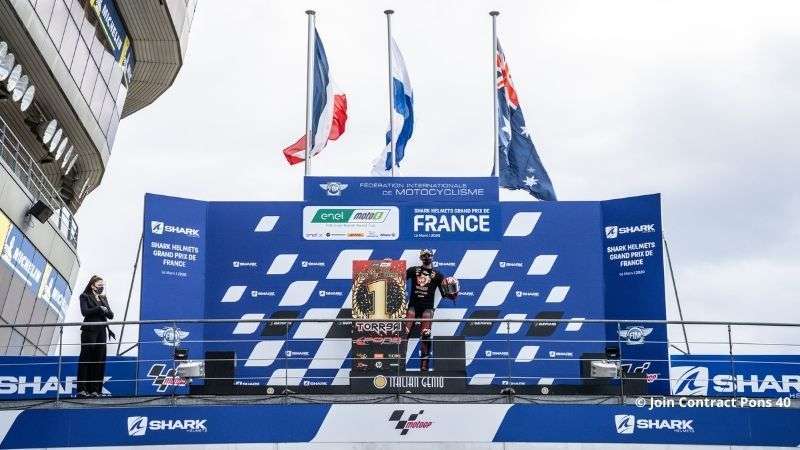 What a season for the rookie Jordi Torres! The Spanish rider of the Pons Racing team won the title of Champion of the MotoE World Cup at the first participation in the MotoGP electric class.
In an anomalous season for the Covid pandemic, Torres was the most consistent rider in the category, he made no mistakes, managed to get on the podium four times and took a win. In this way, the rider of Sito Pons got the title of Champion in his first season in MotoE.
After taking victory in Saturday's race, Torres arrived to the start of the last race with an 18-point lead in the standings. At that point the Spaniard's goal was not to take any risks and to get enough points to win the title. And so it was, with Torres starting from the first position, risking as little as possible at the first corner, remaining standing despite the collision with Granado and facing the race without letting himself be involved in duels with other riders.
Torres and the Pons Racing 40 team managed to complete an amazing season, won in a steady improvement in performance and results.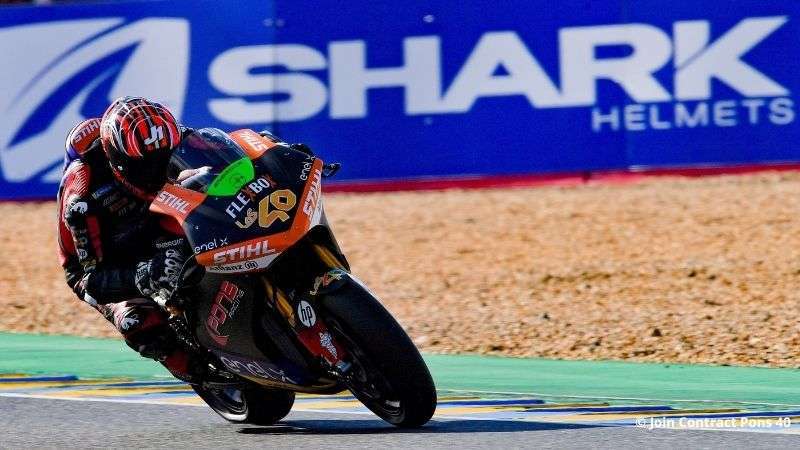 Jordi Torres, 2020 MotoE Class Champion
"Today's race was tricky. It started to sparkle at the start, there were nerves, but we had to be smart, not risking more than necessary. I started well, with the odd touch but luckily without consequences. When they were missing I have seen few laps as my rivals risked more but we had it under control. We are MotoE World Champions. The truth is I want to thank Sito because he does not have a team, he has a family. They all work perfectly, it has been a perfect season and we have been growing within the category. We have all been learning at the same pace and it has been a great year. Coming to each grand prix has been to arrive with enthusiasm, to enjoy, spectacular, making a lot of team. We have helped each other Moto2 team and us and I can only thank each one of them and they deserve this title. It's time to enjoy the moment. Thank you all".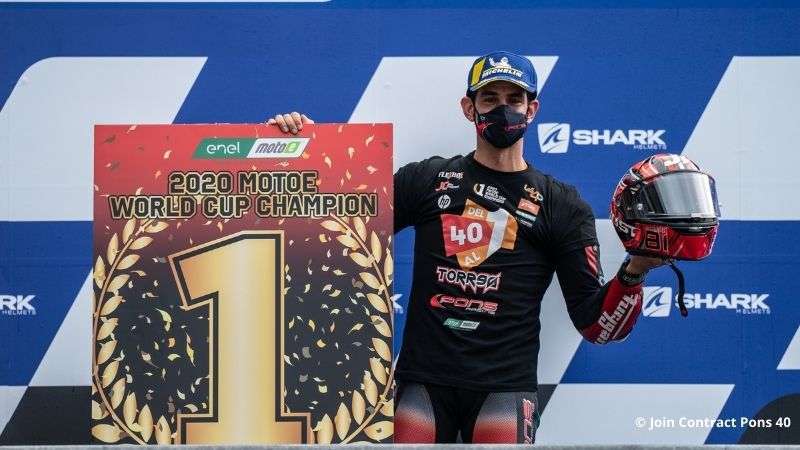 Here is the full report of Race 2 at Le Mans
Here you find the final standings of the MotoE 2020.
To be updated on MotoE World Cup, subscribe to Epaddock's Whatsapp broadcast and receive all our news on your mobile phone in real time: find out how here.