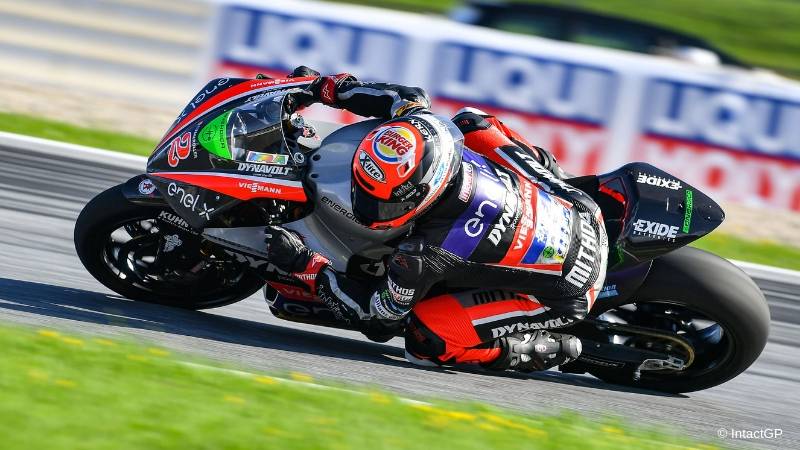 Jesko Raffin, 23 years, he is Swiss, he is CEV Moto2 champion and he is the pilot of the Dynavolt IntactGP team in the MotoE World Cup 2019. Raffin told his Motorsport-Total magazine about his point of view on MotoE, on the races and above all on how much the rider counts. Here are some passages from the original in German.
"One of the interesting aspects of the MotoE they are the riders: some are young while others are veterans, they come from different championships (CEV Moto2, Endurance, MotoGP, SBK - ed), some have been world champions. This makes the comparison very exciting. "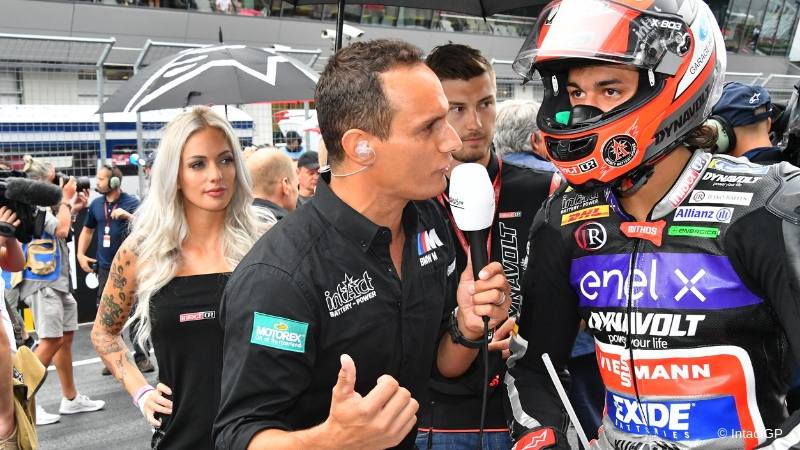 "On the bike, changes to the set-up are limited, it's a bit like in Moto2 if we take the riders with the Kalex," explains Raffin. "Not much can be done (technically) on the MotoE even less. In the end, therefore, it is the rider who really makes the difference ".
Raffin adds: "In the race it is extremely difficult to create a gap, take advantage or recover after a mistake. This is due exclusively to the short distance of the race (between five and eight laps - ed) as has been shown in the two races of the season so far."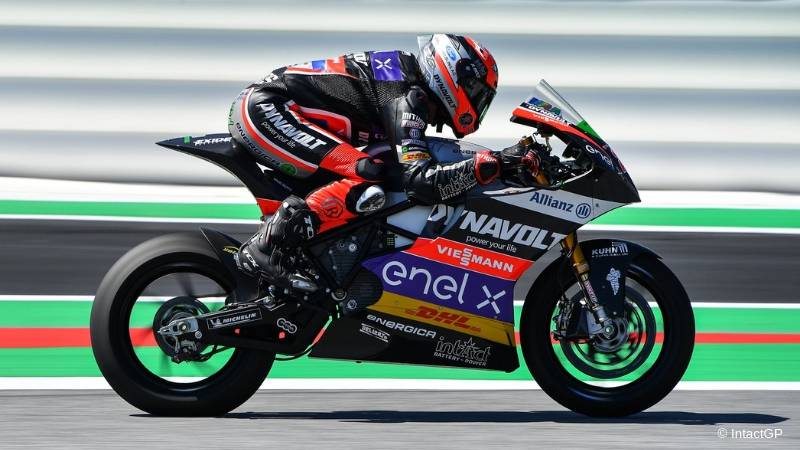 "Our team is working well, the technicians are good, but the teams with two drivers have a slight advantage at the moment. This is because they have more data and can see where one rider is best and where the other is best. At the moment I think my value is in the top 8. "
The next appointment with the MotoE is for the Misano round, with 2 races of the MotoE scheduled for the weekend (here the schedule).
The full German interview to Jesko Raffin is available on Motorsport-Total.com (here the link).